CEO Sergio Marchionne's overtures to GM and Ford have been rebuffed. Other manufacturers have shown no signs of interest. By all accounts, FCA's long-term survival may mean teaming up with a larger player or at least with a company possessing both the technical expertise and the deep pockets to make it happen.
Enter Google.
The Google Self-Driving Car Project gives the tech giant access to a modern vehicle, in particular a plug-in hybrid electric vehicle (PHEV) and one that aligns perfectly with its earth-friendly business philosophy. The Google group will purchase 100 2017 Chrysler Pacifica minivans this year, outfit them with Google self-driving technology, and test them. It represents one part of Google's plan to make autonomous driving a reality.
---
See Also — Up Next: Ford-Volkswagen Tie-up?
---
This effort alone will more than double Google's current self-driving fleet, one that has been in operation for more than seven years and has logged in excess of 1.5 million miles. Clearly, Google has a leg up on the competition with its autonomous technology. Google has already been testing a car it has built, but few believe that the prototypes are suitable for production.
Aligning with an automaker allows Google to concentrate on what it does best. For the car manufacturer, in this case, Fiat Chrysler, it allows the automaker to glean much data from the experience. At some point, autonomous vehicles will become a reality. By sharing technology and the overall vision that goes with it, both companies benefit.
The FCA-Google agreement doesn't preclude either company from working with competitors. Indeed, FCA might also reach out to Apple, another tech giant wading into the self-driving sphere. At the same time, Google can approach other car manufacturers. Nevertheless, if the Google-FCA partnership works well, both companies will get to know each other better than had they never forged a relationship — it is a great chance for the two to consider further collaboration, perhaps even a merger.
Laugh all you want, but FCA has much equity in products such as Jeep and Ram trucks. A Google-backed FCA would be a powerful force in autodom.
---
See Also — Fiat Chrysler Renault Merger Talk Heightens
---
Marchionne has certainly received criticism for shopping FCA, almost as soon as the Fiat-Chrysler consortium was finalized. It is a running joke in this business that when Sergio comes looking, all suitors flee. Cartoons, articles, and Internet chatter have poked fun at the CEO and his efforts. At the same time, FCA workers are feeling not a little bit spooked that they may come in at the short-end of any merger.
Google may be the best bet for FCA, given a lack of viable automaker partners. Things could be worse — Google could have turned to any other manufacturer, but FCA made it plainly known where they stood and held out the invitation. It is an opportunity of the moment and both companies will make it happen.
There are still many roadblocks to overcome before autonomous vehicles become a reality. State and federal laws must be met. And then there is the very real problem of hacking. Worse, Islamic State (ISIS) technicians are reportedly working on weaponizing self-driving cars. What clearly should be made for good has an evil flip side.
Google partnering with FCA makes it easier for the tech giant to gain some much-needed credibility in all things transportation. Even if the initial collaboration leads to nothing deeper, Google will have access to the same regulators that FCA knows very well. This demonstrates Google's commitment to the market and makes it easier for the company to tout what it knows.
The tech-automotive manufacturer convergence has been underway for many years. Ever since Microsoft and Ford teamed up in 2008 to place a SYNC interface in the Ford Focus, all car manufacturers have pursued similar relationships. And by teaming with tech giants, the cost of developing complicated systems is shared and the synergies produced by cooperating may very well bring a number of futuristic technologies to the market faster.
---
See Also — Apple's Project Titan Autonomous Car
Photo copyright Auto Trends Magazine. All rights reserved.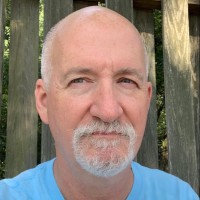 Latest posts by Matthew Keegan
(see all)