Chrysler calls its Pacifica minivan a multipurpose vehicle and that's not an inaccurate assessment. Indeed, this vehicle not only holds as many as 8 people and supplies upwards of 140 cubic feet of cargo space, but it pulls up to 3,600 pounds. And with a curb weight of 4,400 pounds, there really isn't anything "mini" about the Pacifica.
This is the third model year for the Pacifica, which replaced the earlier Town & Country. The 2019 Pacifica features mostly equipment changes as well as a special 35th-anniversary model. That anniversary marks Chrysler's entry into the segment, with Dodge and Plymouth models rolling out. Notably, several years would pass before a Chrysler-badged model appeared.
The Chrysler Pacifica has one important distinction, okay two that no other minivan can claim: fully stowable second- and third-row seats, and a hybrid variant. Although the variant is officially known as the Pacifica Hybrid, it is actually a plug-in hybrid. Thus, it supplies more than 30 miles of electric-only range. That's something the competing Toyota Sienna, Honda Odyssey, and Kia Sedona cannot claim.
See Also – 2023 Chrysler Pacifica Review
2019 Chrysler Pacifica Limited Overview
The focal point of our review though is on the Pacifica Limited model, the top-trim, costing from $44,445, plus the $1,495 destination fee. Our test model added several packages, bringing this model's final cost to a heady $51,590. If that sounds high rest assured a base model can be had for under $30,000. A well-equipped one doesn't have to go above $40,000. Just choose the amenities you want and shop from there.
Here's what we like about the Chrysler Pacifica:
1. It isn't hard on the eyes.
Take a quick look at any minivan and the style does little to inspire. That's because the vehicle is designed with maximizing passenger space, which requires certain important attributes, including tall roof pillars and dual sliding side doors.
Chrysler makes the most of this body style's design limitations, by offering rounded edges, an attractive front fascia, available chrome highlights, and LED lighting. Thus, the Pacifica has a more refined expression than previous Chrysler models and matches well against the competition.
2. A cavernous interior that doesn't compromise.
Whether you choose space for seven or eight, the Pacifica offers comfortable seats across all three rows. Certainly, the third row has the tightest quarters, but we've seen even tighter spaces in similar-sized crossovers.
Ideally, you'll choose a seven-passenger model whereby the middle bench seat is swapped out for a pair of captain's chairs. With this arrangement, the second-row passengers have some of the most comfortable seats in the house. You'll also do the third-row people a favor by giving them more room to maneuver.
We like the tilt-and-slide feature of the second-row seats. What's special beyond ease of access and egress, is that the seats still move forward with a car seat present. In effect, Chrysler removes an important source of irritation for families.
3. Stow and Go seating is da bomb.
Although seating comfort is an important element in any family vehicle, moving those seats out of the way is also a critical component. Typically, minivans have third-row seats that fold into the floor and second-row seats that fold, but stay in place. This means storage space is limited, unless you remove those seats.
Chrysler, however, takes a different approach. Like the third-row seats, the second-row seats fold into the floor. Thus, when the seats are fully dropped, you'll have more usable storage space than if those seats remained exposed. Consequently, Chrysler serves up 140 cubic feet of storage space, which can prove immensely handy when an important move is required.
4. Desirable technologies for your enjoyment.
Manufacturers have absolutely upped their game in all things technology. This isn't something new for Chrysler, however, as the automaker's UConnect connectivity platform has been around for years. Indeed, it even precedes the company's merger with Fiat, which was completed in 2014.
You'll find UConnect 4 and 4C packages with the Pacifica, the latter standard or available with most trims. The basic package includes a 7-inch color display, integrated voice command with Bluetooth, and Android Auto and Apple CarPlay smartphone compatibility.
Begin your search with the Touring Plus model and you'll find an 8.4-inch screen and HD Radio, the latter also packaged with the available theater package. On upper trim models, Chrysler adds navigation and various Sirius apps. By the way, all but the base models have satellite radio.
One of the reasons why we like the UConnect interface so much is that it is easy to use. Its tablet-like display is clear and crisp. Therefore, you won't spend too much time playing with the features, which can cause distraction.
Sound quality is a big deal too, especially when you move away from the standard six-speaker audio package. Here, Chrysler offers a 13-speaker Alpine audio system or an available 20-speaker Harman Kardon package, which sent lively sounds throughout our Limited's cabin.
Other standout features of the Pacifica include USB ports for all three rows, an available 115-volt power outlet, and the theater package with a Blu-Ray DVD player.
5. Safety isn't an afterthought.
Families insist on top safety features and Chrysler delivers. The expected eight standard airbags, stability and traction control, and safety cage design merely begin what's offered. Drill down and you'll find a host of driver-assist technologies available.
Typically, you'll have to move away from the base model to find such features as automatic headlights. Happily, blind-spot monitoring with rear cross-traffic alert is standard.
Available on some trims is an Advanced SafetyTec Group Package, which bundles lane departure warning, forward collision warning, parallel and perpendicular parking assist, front and rear park assist, and a surround-view monitor.
All models have adaptive cruise control, but only some trims add stop and go. This latter feature slows or stops the Pacifica in traffic, then automatically resumes speed once traffic begins moving.
6. The only minivan with a hybrid variant.
If there is a downside to the Pacifica (or any minivan for that matter), it would be its fuel economy. This model averages a combined 22 mpg, which means it rivals most large models of any kind. Thus, the "mini" appellation isn't fitting here, the Pacifica simply isn't super-efficient. It really can't be, either.
But we're pleased that Chrysler not only offers a hybrid variant, but a plug-in version at that. The Pacific Hybrid, when regularly plugged in, should deliver an equivalent 30 mpg, which is outstanding for this model. We've driven the hybrid twice before and can attest that it easily travels 30 miles on electricity only. In one test, the minivan traveled 40 miles before the electric battery gave way to the gas engine. You'll pay more for the hybrid, but tax deductions and other incentives are available.
Auto Trends Recommends
Look beyond the base model and Chrysler packs the Pacific with the amenities we want. These features include aluminum or alloy wheels, power-folding and heated side mirrors, power sliding doors, and a hands-free power liftgate.
Other features of note begin appearing on the Touring Plus model, including three-zone climate control. We priced the Touring L Plus model, which comes with polished aluminum wheels, leather seats, and the upgraded UConnect system. Add in the Trailer-Tour Group Package ($995), Advanced SafetyTec Group Package ($995), and the Hands-Free Sliding Doors and Liftgate Package ($795), and your cost comes to $42,925. But that's before seasonal discounts along with your firm negotiating skills, which should bring this well-equipped model to just under $40,000.
Finally, if you're looking for additional value and can wait a few months, the all-new 2020 Voyager may be worth a look. This model replaces the base Pacifica versions, costing under $30,000. It'll offer the same 287-horsepower engine powering the Pacifica, but it lacks many of the available driver-assist features families want.
---
2019 Chrysler Pacifica Limited Specifications
---
| Chrysler | 2019 Pacifica Limited |
| --- | --- |
| Segment | Minivan |
| Base Sticker Price | $44,445 (including a $1,495 destination charge) |
| Price as tested (estimated) | $51,590 |
| Engine | 3.6-liter, V6 |
| Horsepower | 287 @ 6,400 RPMs |
| Torque (lb.-ft.) | 262 @ 4,000 RPMs |
| Transmission | 9-speed automatic automatic |
| Seating | 7 or 8 |
| Curb Weight (pounds) | 4,330 |
| Wheelbase (inches) | 121.6 |
| Length (inches) | 203.8 |
| Width (inches) | 79.6 |
| Height (inches) | 69.9 |
| Headroom (f,m,r…inches) | 40.1, 39.6, 38.7 |
| Legroom (f,m,r…inches) | 41.1, 39.0, 36.5 |
| Shoulder room (f,m,r…inches) | 63.8, 63.0, 61.2 |
| Hip room (f,m,r…inches) | 59.0, 64.8, 49.5 |
| Storage (cubic feet) | 32.3/87.5/140.5 |
| Gross vehicle weight (pounds) | 6,055 |
| Towing (pounds) | 3,600 |
| Payload (pounds) | NR |
| Fuel | Regular |
| Fuel Tank (gallons) | 19.0 |
| EPA Fuel MPG (city/highway) | 19/28/22 city/highway/combined |
| Manufacturing Plant | Windsor, Ontario CANADA |
---
See Also — Family Efficiency: 2019 Chrysler Pacifica Hybrid
2019 Chrysler Pacifica photos copyright Auto Trends Magazine. All rights reserved.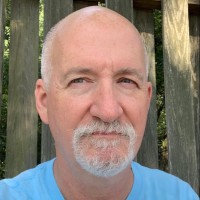 Latest posts by Matthew Keegan
(see all)