An important member of the Stellantis conglomerate, Citroën is renowned for exquisitely clever designs that have stood the test of time, and for pioneering many current technologies as we know them.
Originating from France, Citroën was founded in 1919, and it took the world by storm when they introduced the Citroën Traction Avant, the first-ever mass-produced front-wheel-drive car.
Founder André Citroën
The story starts with André Citroën, born in 1878 in the Netherlands. He attended the Polytechnical School of Paris, nowadays known as the Institute Polytechnique De Paris, and started to work for a car company in 1905, soon after he earned his degree.
When he was 27 years old, he founded the Societe des Engrenages Citroën (translated to the Citroën Gear Company) that produced double-helical gears used for mills, with adequate success.
Soon after he patented a new kind of carburetor, and consequently wanted to make use of it, developing the currently known Citroën. André Citroën had great respect for Henry Ford's method of production and wanted Citroën to follow a much similar route (1).
First Car: Citroën Type A
After a lucrative endeavor with grenade-making thanks to World War I, Citroën started developing regular cars as initially intended. His first-ever automobile was called the Citroën Type A that was powered by a 1.33L in-line four with a reputed top speed of 40 mph. The car came in six total body styles.
The operation started slightly before 1919, and in 1920 Citroën managed to manufacture over 20,000 cars. To get a feel for the price, the Citroën Type A was relatively affordable, retailing for 7,205 French francs, equivalent to around US$500 in 1920. That would equate to around $5,000 in today's money!
Before the first important automotive milestone, Citroën also developed one of the first-ever halftracks. One of his vehicles managed to cross the Sahara Desert in 1923, the first-ever vehicle to do so, by driving for almost 2,000 miles from Algiers to Timbuktu.
Seeing how much of a marketing connoisseur Citroën was, we are not surprised for his flair for self-promotion. After all, he did write his name on the Eiffel Tower using lightbulbs (2).
Citroën Traction Avant Type 7
In 1933, during the peak of the world crisis, Citroën started to modernize the factories, and he went nothing short of big. He incurred so much debt that Michelin, the famous tire company, had to help him out.
Notwithstanding this, he had a good plan, with a car truly radical and unlike many others of the time. The Citroën Traction Avant Type 7, translated to Citroën Front-Wheel-Drive Type 7.
As you would expect, the Traction Avant Type 7 was a spearhead towards the future, with one of the first-ever front-wheel-drive constructions, a unibody chassis, and the usage of torsion bar suspension. The resulting car was significantly lower to the ground, resulting in a low center of gravity and, consequently, a sublimely handling car for the period.
It had a few engine choices, a 1.3-liter in-line four outputting 32 horsepower and possessing a top speed of almost 60 mph, but with a bunch of small issues, followed by the more successful 1.5- and 1.9-liters, with the latter reaching as high as 70 mph.
From then on, the car was known as the 11 CV, and it stayed in production until 1957. The car had a myriad of body styles, such as a coupe, a sedan, and a form of a station wagon (3).
Michelin and the Citroën 11 CV
Sadly, by the time all the issues with the Traction Avant were over, Citroën filed for bankruptcy and was purchased by Michelin. To rub even more salt on the wound, André Citroën died in 1935, without a dime to his name after his brand's liquidation.
Regardless of this, Michelin pushed the brand further and gave the 11 CV a new 2.8-liter in-line-six with an output of 77 horsepower, which was massive for the period. It was so fast and agile that it soon became a gangster car, capable of outrunning police cars of the time.
After significant issues caused by World War II when the Germans occupied France, engineers from Citroën managed to develop three impressive cars known worldwide: the Citroën 2CV, Citroën DS, and the Citroën Type H.
Family of Four: Citroën 2CV
Introduced in 1948, the Citroën 2CV truly is a motorized wonder. Its goal was simple, to carry a family of four and a basket of eggs on rough dirt roads without smashing the eggs.
Moreover, the car was aimed at the people who made a living by selling eggs and wanted to replace the reliable horse or stubborn donkey. Its output was a paltry 9 h linked to a four-speed manual in a front-wheel-drive configuration.
The engine was air-cooled and featured a flat-two design, chosen specifically for reliability and ease of repair. Not only that, but the fuel consumption was great for the period, averaging around 78 mpg, and the top speed was a respectable 40 mph.
It was also the first-ever car to sport the current radial tire design we are all familiar with thanks to Michelin.
The car was a resounding success, selling in millions of units and loved by French citizens and people across the globe. It achieved what it was set to do so by a large margin, renowned for ultimate minimalism, the softest ride one could ask for, and unambiguous rationality (4).
The Upscale Citroën DS
Its executive relative is the Citroën DS, from the French "La Déesse" which translates to "The Goddess." Production started in 1955, and it revolutionized automotive design as we know it, from suspension manufacturing, ride quality, braking characteristics, and even aerodynamic design.
The car reached modern extremes with the usage of the first-ever directional headlights available on a mass-produced car. Over 1.3 million units were manufactured at Citroën's old plant, and it's clear to say that the Citroën DS was a resounding success.
The car came with four engine choices, ranging from a 1.9-liter known as the DS 19, up to a 2.3-liter with the DS 23. It was solely a front-wheel-drive car, linked to a variety of transmissions, be it manual, automatic, or even semi-automatic.
While impressive in their own right, the most revolutionary technology is its hydropneumatic self-leveling suspension, allowing the car to stay level to the ground in the harshest terrain possible. It was so good that it was used with success in rally competitions.
The DS didn't even need a jack to get lifted, as it jacked itself up solely by the suspension. Moreover, the gearbox is also a technological wonder, working in a semi-automatic fashion thanks to the same oil circuit that runs the suspension (5).
Citroën kept developing technological wonders, so much so that the coefficient of drag is named after one of their cars, the Citroën CX. However, they routinely missed providing a car for the middle segment.
Any attempts to develop a unique mid-segment car simply failed the budget. This, followed by a failed venture with Wankel engine,s resulted in Citroën having to file for bankruptcy again.
From Peugeot to Stellantis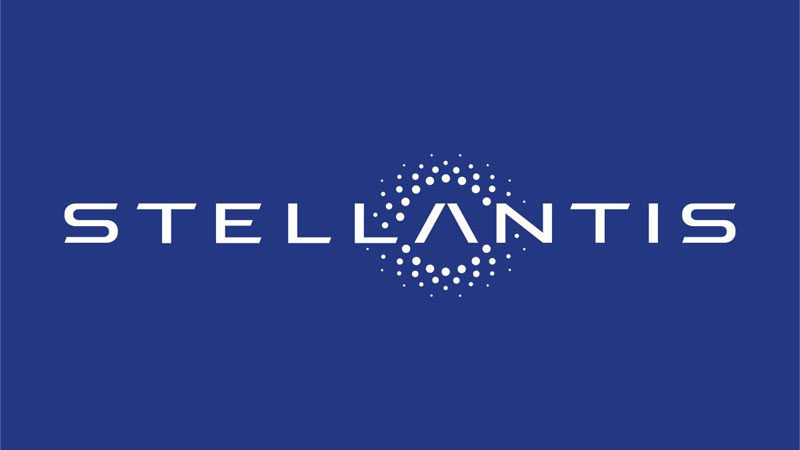 In 1976, the company was purchased by Peugeot. It was successful for many years until Peugeot couldn't keep up with Citroën's unique design language and innovation. Soon after, Citroën's share in the worldwide market started to fall.
Nowadays, Citroën is a brand of the Stellantis conglomerate, which along with DS, transforms the cars that Peugeot develops and gives them something fresh. This can be seen in the Citroën C4 Cactus. That said, the current Citroën is far from the technological innovator and trendsetter it once was (6).
References
Photo Attribution
---
See Also – The History of Lancia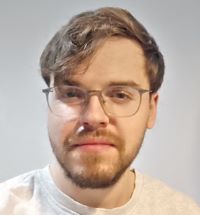 Latest posts by Cristian Puscasu
(see all)