The Spring 2013 edition of the Food Lion AutoFair at the Charlotte Motor Speedway officially comes to a close today.
The past few days have been beautiful and comfortable, with Carolina blue sunny skies and temperatures in the mid-60s. That's a far cry from the 40-degree temperatures on opening day as sleet mixed in with rain at times.
Classic Cars
Saturday also had big crowds on hand and today will probably match those numbers as fair-goers take in the various hot rods on display including "The Last Hemi" and other muscle cars.
Also on Saturday, some 50 area car clubs showed up with members putting their cars on displayed for judging. The judging is over, but expect that many owners will return today with the cars you see pictured here.
The car auction heated up on Saturday with three rare Hertz Ford Mustangs among the vehicles featured. This writer stood around long enough to learn that the 1966 Shelby GT350H fastback sold for $155,000, despite its $175,000 reserve.
Other models at auction included a custom 2012 Chevy Camaro SS convertible, a 1957 Mercury Turnpike Cruiser, a 2004 Dodge Ram 1500 SRT-10 Viper and many other models from the 1950s through 1980s chiefly.
AutoFair History
Long sponsored by the Food Lion supermarket chain, the first Charlotte AutoFair was held in 1978. According to Scott Cooper, vice president of communications for the Charlotte Motor Speedway, the original show launched mostly as a flea market, with just 15 vendors on hand.
Today's event has expanded significantly and now features about 10,000 vendor spots and more than 1,500 cars ringing the speedway.
While the Charlotte Motor Speedway hosts the event, it is the Charlotte Hornets Region of the Antique Automobile Club of America that brings in the car clubs, manages the car corral and holds the dealer auction on Fridays and Saturdays.
If you cannot take in the spring fling, a follow up event is held each September. The fall meet up is smaller as few car clubs are on hand, but if you are looking to make a deal on a classic, there are hundreds of cars available for your review.
You can also find numerous classic car parts as vendors put nearly everything on display while buyers must figure out ways to get their purchases from the infield to their trucks and to home.
---
Photos copyright Matthew C. Keegan.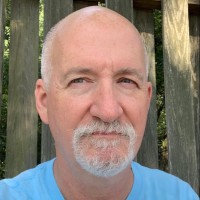 Latest posts by Matthew Keegan
(see all)