At the Charlotte Food Lion AutoFair this weekend, you can take in hundreds of classic cars, including many that are available for immediate purchase. Some are sold directly by the owners to private buyers, serious individuals that will slap down cash on the spot, while still others are hawked at auction and sold to the highest bidder. A third group of owners may prefer to sell their cars on consignment and trust that job to a company such as RK Motors Charlotte, the top classic car dealer in the country.
RK Motors Charlotte
A visit to RK Motors Charlotte was part of the Charlotte AutoFair's press pool tour, giving reporters a first-hand look at a facility that holds scores of pristine collectable cars with an emphasis on the top models of the 1950s, 60s and 70s. The RK Motors Charlotte facility is located approximately 20 minutes from the Charlotte Motor Speedway, deep inside of an office park. The company's nearby performance center recently restored The Last Hemi, but it also sells cars to interested buyers the world over.
Those cars are kept in a secure climate-controlled showroom, part of a sprawling 100,000 square-foot facility that could just as easily be passed off as car museum. Indeed, RK Motors Charlotte has a row of classic vehicles on display that are not for sale including an ornate Duesenberg and a whimsical Crosby Kiddie Fire Department hook and ladder truck. Everything else featured represents cars that are available for sale, vehicles that potential buyers are snapping up at the tune of 40 cars sold per month.
Dealer Prep
Before a car is accepted by RK Motors Charlotte, an application is made by an owner and reviewed by the company. If the vehicle is a collectible or some other uncommon model, it may be accepted and always without upfront or monthly fees. Each consignment model is fully detailed, receives a complete write up, and is put through a professional photo and video shoot. Next, it is marketed on the company's website, through Internet storefronts and in national publications that reach serious car collectors.
The company researches each vehicle, by verifying documentation, casting numbers and date codes to ensure that the buyer has full knowledge of the cars history and the changes made, if any. Cars that are sold are shipped to the buyer and once the deal is done the proceeds of that sale go to the seller minus the companys fee.
What's On Display
With an ever-changing inventory, the vehicle you have your eye on today may be gone tomorrow. Indeed, with nearly 500 sales per year RK Motors Charlotte is usually closing deals daily.
Its top deal to date was for a 1969 Dodge Charger Daytona Hardtop, a Hemi-powered model with an orange exterior and a black interior. That vehicle, with just 3 miles on the odometer, fetched $499,900. Other top sellers have included a 1971 Plymouth Barracuda Hardtop, a 1968 Ford Shelby Mustang GT500KR Convertible and other muscle cars. Its current inventory includes a 1928 Bentley Roadster, several 1957 Chevrolet Bel Air Convertibles, and a handful of late model future classics including a one-of-a-kind Lexus LFA Nurburgring Coupe.
Delicious Eye Candy
There may not be enough superlatives available to describe RKs inventory, but awesome, fantastic, prize-winning, top-of-the-line and unsurpassed will do it. An ever-changing inventory keeps potential buyers in the loop, while leaving the rest of us drooling for more. That more can be had in person too as the annual RKM Collector Car Auctions event at Pinehurst, NC, part of the inaugural Pinehurst Concour d'Elegance.
---
See Also — Classic Cars Judged, Auctioned at the Charlotte AutoFair
Photos copyright Matthew C. Keegan. All rights reserved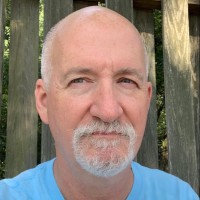 Latest posts by Matthew Keegan
(see all)