You are ready to buy your next car and have set your eyes on something new. Sure, you know that new cars lose a lot of value during the first year of car ownership, but you have a long-term ownership strategy in place and plan to drive your next car until it gives up the ghost.
Paying cash for a new car is the ideal way to go, but with the average price of a new vehicle now topping $32,000, few of us have that much money available. Likely, you'll join the overwhelming majority of people that will put some money down and finance their purchase with a 48, 60- or 72-month auto loan.
Before you seek new credit, the following points should be considered.
Obtain Your Credit Score
Your credit score is a three-digit number that has a huge impact on not just the loan terms, but on whether you receive loan approval or not. Your score is based on your credit history including your personal credit reports compiled by Experian, Equifax, and TransUnion, the three consumer reporting bureaus.
Your credit score should be above 700 to enjoy favorable loan terms. Some creditors require a score of at least 740 before giving you their best loan rate. You can get a free monthly credit score by signing up with Credit Sesame or you can pay for your credit score by visiting MyFico.com. The higher the score the better for you: you can save hundreds of dollars in interest costs if your rate is low.
Establish a Budget
Here is where a lot of people run into trouble: they set their eyes on a vehicle they want, but cannot afford. Before you begin shopping for a new vehicle you need to determine how much of a loan payment you can swing.
One of the best approaches here is to use an affordability calculator such as one provided by Edmunds.com please go here. Once you determine a payment amount you will have to figure out if you have enough money to make the monthly payment, pay for your car insurance, registration, taxes, fees, and in some states property taxes.
Trade In or Private Sale
Ideally, your car dealer will fall in love with your trade and offer you big bucks for your vehicle. The reality is usually something far different: your trade won't come close to the value you think that it would fetch if you were to sell the vehicle yourself.
So, why not sell your car instead of trading it in? Well, for many people, the trade-in is their down payment or a significant part of it. They have to trade it in or they wont have enough money for a new car. If you're able to use cash as your down payment, then you have more flexibility here. Sell your car privately and you'll end up with more money.
Claim All Incentives
Car manufacturers love to entice consumers with a great deal. Generally, no one pays the sticker price for any car on the dealers lot unless it is a specialty or exotic model. Typically, you can shave thousands of dollars off of the sticker price, walking away with a decent deal.
Beyond the general discounts, you may be eligible for other incentives, but only if you ask for them. Some manufacturers offer loyalty rebates, applying upwards of $1,000 toward the price of a car if you bring repeat business.
Other incentives include rebates for military personnel, recent college graduates, retirees, and so on. Find out what incentives apply to you.
Lease or Loan?
You have been thinking about taking out a loan, figuring that the rates will be good. They should be good and at least no where near the rates that are being charged on some dubious websites. You can still find zero percent or very low rate financing, but keep in mind that by taking those loans you may give up a valuable rebate.
Another option for consumers is to opt for a lease. Sure, you will only have the car for a few years (usually three) and then will need to give it back or purchase it at lease end. And, you will need to abide by the lease terms or pay extra for mileage overages or wear and tear.
What leasing does is make it possible for consumers to get behind the wheel of the car that they really want. Monthly lease payments are generally much lower than finance payments, making that unattainable vehicle affordable.
Just keep in mind that when the lease term ends you wont have a vehicle to show for it you'll either have to lease again or buy another vehicle.
New Car Deal
No new car purchase should be done apart from careful and thorough research. It is easy to be swept up in emotion when buying a car, but those feelings will cost you.
Once you settle on a car you like and can afford, then get quotes from three or four dealers to find the package that is right for you.
---
Photos copyright Auto Trends Magazine. All rights reserved.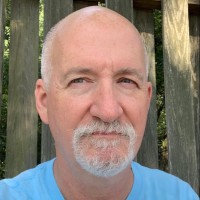 Latest posts by Matthew Keegan
(see all)