At some point in the not too distant future, your car may be controlled by the cloud. No, not the cumulus or cirrus cloud drifting slowly by in the sky, rather by network-based systems running on servers located far from the road. Essentially, your car would contain a device that will communicate with a remote server, providing immediate, real-time response.Cloud-based technologies are ready to go, but certain vehicle modifications must be enabled first. Moreover, allowing outside control of your vehicle also means certain governing authorities must amend motoring laws to permit autonomous driving. Were not there yet, but driverless cars are on the way.
Volvos Scandinavian Initiative
Sweden and Norway will be doing just that thanks in cooperation with Volvo. In March 2014, the Swedish-based automaker announced a pilot project for autonomous driving, utilizing a cloud-based system approved by both Scandinavian governments. That project will capture road friction information from individual cars and share it with the system. Volvo has also promised that no personal driver information will be culled or stored an important vow in this day of NSA data mining.
For the initial leg of the program, vehicles will communicate with each other while on the road, sending out a warning when slippery winter pavement conditions are present. The moment that a project car detects slippery conditions, that information will be sent to the Volvo Car Group database along with an immediate warning provided to the affected car through the instrument cluster.
Simultaneously, warnings are sent to nearby vehicles approaching the affected area and to the road administrator. That administrator could then respond by dispatching equipment, such as a salt truck, to treat the road. One related benefit is that salt would be applied only as needed, minimizing the environmental impact sustained from broadcast treatment. Safer roads would be the intended result, courtesy of the cloud storage providers.
Safer Driving Thanks to the Cloud
Detecting slippery road conditions is just the beginning for what Volvo wants to achieve as it works toward pilotless cars. Other important information that could be shared with vehicles in the cloud-based network are receiving careful consideration, each with an eye toward providing a more comfortable drive, safer traffic, and improved traffic flow noted Erik Israelsson, Project Leader Cooperative ITS (Intelligent Transport System) at Volvo Car Corporation.
Volvo appears to be the the furthest along the road to create a cloud-based system or one that will presage full-time autonomous driving. Indeed, the project aligns with the automakers Vision 2020 plan that by 2020, nobody shall be seriously injured or killed in a new Volvo. Thats an ambitious goal first announced in 2008 and reiterated by Volvo regularly.
By overriding driver behavior, Volvo claims that more than 90 percent of all vehicular accidents might be avoided. Thats a noble goal, one that will require much cooperation from drivers, other car manufacturers, and government authorities in Scandinavia as well as abroad.
US Autonomous Driving
In the United States, the state of Nevada has enacted legislation to permit autonomous driving for testing purposes only. Equipped vehicles must be outfitted with the appropriate technology, have already logged more than 10,000 road miles, and include a driving plan. Approved vehicles are outfitted with a pair of red license plates and motorists will be required to obtain a special driver license endorsement.
Pictograph courtesy of Volvo Cars Corporation.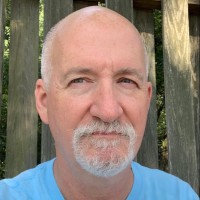 Latest posts by Matthew Keegan
(see all)