GM Chairman and CEO Dan Akerson spoke at the IHS CERAWeek 2013 energy conference this month, where he called upon President Obama to establish a new national energy policy driven in large part by consumer demand for more fuel efficient vehicles.
Akerson reiterated the auto industry's key role in that effort, telling his Houston audience that his own company is improving fleet-wide fuel economy.
GM estimates that consumers will save 12 billion gallons of fuel over the life of the vehicles it will build from 2011 to 2017, the equivalent of 675 million barrels of oil or roughly what the U.S. imported from not-so-friendly Persian Gulf states in 2011.
However, it wasn't just the fuel savings GM expects to achieve that will make a difference. Rather, it was Akersons call on both consumers and the White House to make decisions that would move America closer to energy independence over the next 30 years. That energy independence represents energy security or what has eluded lawmakers for more than 40 years.
Clean Burning Fuel
Akerson touched on a number of points including GMs own efforts to pursue vehicle electrification, while also serving up select models powered by clean diesel engines and even natural gas.
Beginning with the 2014 model year, GM brings the Chevrolet Cruze Clean Turbo Diesel to the market, the first home-built GM diesel in a car since the 1980s. It is by far the cleanest and most efficient diesel GM has ever sold in the United States, one of several new engines offered by GM, Ford, Mazda and Chrysler beginning this year.
Natural gas is a clean burning fuel, something America has in abundance and with enough proven reserves on hand to provide energy for 92 years according to the US Energy Information Administration. That's a lot of fuel, but there are big problems that yet must be addressed: a lack of compressed natural gas (CNG) vehicles for sale and not enough fueling stations that sell CNG.
CNG Vehicles
Indeed, if you decided tomorrow that you wanted to trade in your family car for a CNG model, you have just one choice available to you. And that vehicle is not sold by GM.
The Honda Civic Natural Gas, a five-passenger front-wheel-drive compact car that retails from $26,305, is your lone choice. Right now, if you were to purchase a 2012 Honda Civic NG, you would also get a $3,000 fuel card from Clean Energy, an energy company that operates fueling stations in select areas across the United States. No fuel card is currently offered with 2013 models.
If you are a fleet buyer, then CNG versions of GMs large vans the Chevrolet Express and GMC Sierra can be had with natural gas tanks included. And there is also the MV-1 by VPG Autos, designed exclusively for the mobility community.
Beyond these models if you want CNG power, you might explore various conversion kits that are available. Convert a car and you can expect to pay between $10,000 to $13,000 to complete your modification or upwards of $40,000 to modify your truck.
CNG Fueling Stations
And then there is the matter of fueling your CNG vehicle. Right now, there are hundreds of stations across the United States that dispense the fuel, but many are operated by utility companies and government agencies, with public access denied.
Indeed, in the Raleigh, NC area there are three fueling stations two are run by the city of Raleigh and the third is operated by PSNC Energy.
In California, your chances of finding a public station are improved with 164 stations listed on the AltFuelStations.com website. Still, you have to do some digging to separate the pubic stations from the private ones.
If you live in Burbank, for instance, the local station is run by the city as is the one in nearby Glendale. It may take a trip to the Union 76 station on S. La Cienega Blvd. to find a public station, a 10-mile trip each way in heavy L.A.-area traffic. Take a trip across the country and you had better download an app to find available CNG stations.
Cleanest Combustion Vehicle
What may appeal most to CNG vehicle aspirants is that a vehicle such as the Honda Civic Natural Gas is easily the cleanest combustion vehicle sold, one that reduces smog formation and greenhouse gas emissions according to the California Air Resources Board. CNG owners also enjoy HOV lane access in some areas as well, including in California.
There is one huge benefit that also appeals to potential buyers: fuel prices come in at approximately one-third to even one-half less than regular-grade gasoline, while offering a miles per gallon equivalency of fuel efficiency.
You can opt to have compressed natural gas tanks stored at your home, but your driving range may be severely restricted wherever public access pumps are in short supply.
National Policy
Akerson called on President Obama to promptly appoint a blue ribbon commission to develop a national energy policy framework for energy security, with automatic reviews to track progress every five years. He called for the commission to develop a plan to improve our standard of living by extending the duration of the natural gas and tight oil dividend for as long as possible.
In the meantime, Akerson has pledged to cut GM vehicle weight averages by 15 percent by 2016, making greater use of such advanced materials as magnesium, NanoSteel, aluminum and carbon fibers to achieve that goal. Those moves alone will help GM reach its corporate average fuel economy goals.
GMs chairman offered no new details about pending CNG models for individual purchase. The technology is available, but without a comprehensive CNG network in place, consumer demand will be held down until more public pumps are available.
Just like the slow pace of vehicle electrification adoption, the path to widespread CNG use may be a long one. And unlike electric vehicles, compressed natural gas vehicles are much more affordable and can pay for themselves quicker than EVs.
Tax Credit
There is one final matter that may slow CNG adoption a lack of a current federal tax credit. An earlier $4,000 tax credit expired on Dec. 31, 2010, with its disappearance perhaps giving consumers even one less incentive for buying the cleanest combustible vehicle sold.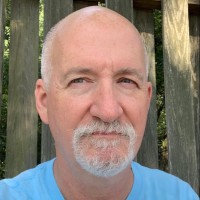 Latest posts by Matthew Keegan
(see all)