Note: This post may contain affiliate links. That means we may earn a small commission for qualifying purchases at no cost to you.
Every vehicle should have an emergency kit. And jumper cables are an essential part of that package. But there are two major disadvantages to jumper cables – you need another vehicle (or a separate battery) to make a connection and putting them on wrong can cause major damage.
Few of us carry a spare battery and finding someone to give you a jump may take hours if you are in a desolate location. Fortunately, innovators created a tool to enable drivers to self-charge their batteries with a handy, compact device.
We recently tested one, the Cobra Jump Starter 800A, a tool that fits in your glove box or front storage compartment in a convenient pouch.
For the record, we review products from time to time, choosing only those we think our readers might like. We do not accept money for the review, but we do keep the product. In any case, our findings are based on our experiences. Read on and we will share those details with you.
About the Cobra Jump Starter
This is not the first time we have reviewed a jump starter. Indeed, in 2015 we reviewed the Cyntur JumperPack Mini and have used it several times since. Unfortunately, that company no longer exists.
More recently, we purchased one for our son to keep in his glove box. The name and product are not important, but our endorsement of the technology is.
As for the Cobra Jump Starter, it is available in 800A and 1000A sizes. The company says that the first one is for starting most passenger vehicles and boats. As for the second one, it offers more power, therefore it is useful for larger boats, trucks, and RVs. We asked for the standard model and that is what was sent.
What is the Cobra Jump Starter?
The Cobra Jump Starter relies on a fully rechargeable 800-AMP lithium-ion battery that charges dead batteries. Please note, that not one of our vehicles had a dead battery, but we connected it just the same.
Connecting the jump starter is a four-step process. But first, you will need to ensure that the Cobra is fully charged before using it. Happily, ours came nearly fully charged, otherwise, we would have left it plugged in until all four white light bars on the face of the unit were bright and static.
Here's how to make that emergency jump when you need it.
Step No. 1 – Connect to the Battery
Every jump starter comes with supplied cables. Connect the cables to the battery – red first, followed by black.
Step No. 2 – Connect to the Jump Starter
Once coupled to the battery, connect the cable cord to the Jump Starter.
Step No. 3 – Wait for the Signal
Only when the Jump Starter's Green LED Light is activated should you start the vehicle. We rested the unit on top of the battery, then slipped behind the wheel to start the car. Unless your battery is irreversibly dead, it should turn over immediately.
Step No. 4 – Disconnect Everything
You do not have to leave the Cobra Jump Starter connected once the vehicle starts. Leave the vehicle running for a few minutes to allow the battery to charge. Then, disconnect the cables from the battery and the Jump Starter from the cables. Use the handy pouch to store everything.
Cobra Jump Starter: Other Uses
As with the typical self-jumper, the Cobra Jump Starter has other uses. Keep these in mind, especially if you face a power outage.
The first use is as a flashlight. Thanks to a powerful LED light, the Jump Starter offers decent light when you need it. Press down and hold onto the start button until the flashlight activates. The light is bright and sufficient for working under the hood or for navigating from the driveway to your front door when lights are out.
The second use is as a charger for cell phones. A pair of ports – USB-A and USB-C — are useful for connecting. Importantly, a fast charge time is guaranteed. We will certainly use it the next time we experience a blackout. The handy USB cable makes for an easy connection to a power source for replenishment.
The Verdict
We believe that so-called "self-jumpers" are a worthwhile investment. You just need to remember to charge it from time to time. Cobra says it will last 365 days, but that is for a full charge. Our recommendation is to charge it periodically or anytime you use it.
---
Photos copyright Auto Trends Magazine. All rights reserved.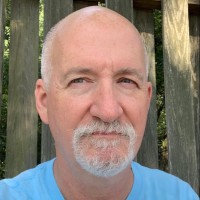 Latest posts by Matthew Keegan
(see all)