The Ford Maverick reopens an old segment.
Who would have ever thought we'd see a new compact pickup truck sold in America? Few people, that is for sure. Well, two new models arrived this year, one from Hyundai and the other from Ford.
Unlike the previous models, though, these are based on car platforms. Still, both possess truck-like utility that makes them worthy to consider. We tested the first of these two recently, in this case, the Ford Maverick.
See Also – 2023 Ford Maverick Tremor Review
---
2022 Ford Maverick Overview
---
Ford offers the 2022 Maverick in three trims — XL ($19,995), XLT ($23,445), and Limited ($26,495). Add $1,495 for the destination charge.
The Maverick is a compact, four-door pickup truck with room for five. It has a 4.5-foot-long bed that is almost the same width. However, the bed measures 3.5-feet wide between the wheel housing. It comes with standard front-wheel drive and available all-wheel drive. A hybrid is standard; a turbo model is available.
---
Highlights of the 2022 Ford Maverick
---
When Ford rolled out the Maverick earlier this year, it joined the Hyundai Santa Cruz as the only two compact models in the segment. Along with the Honda Ridgeline, all three rely on a car-based platform. This means the trio is much more suited for on-road action and light-duty off-roading than for rigorous trail stomping.
We break down the three trims by listing the standard hybrid model first followed by the turbocharged gas version. The prices include a $1,495 destination charge and reflect a $1,085 price differential between powertrain choices.
---
---
Ford Maverick XL — $21,490 (Hybrid) / $22,575 (Gas)
Ford prices the Maverick XL from $19,995 and comes with a 191-horsepower hybrid system, front-wheel drive, and a continuously variable transmission. Also available is a turbocharged four-cylinder engine that develops 250 horsepower ($1,085 option as reflected in the second price) and works with an 8-speed automatic transmission. Buyers can also upgrade to all-wheel drive, adding another $3,305 to the price.
Among the list of standard features are LED high-beam headlights and 17-inch steel wheels. Keyless entry and cloth seats are included. On the safety front, this model comes with forward collision warning, forward automatic emergency braking, and pedestrian detection. An 8-inch touch-screen display, Bluetooth, and a pair of USB ports come standard. A six-speaker audio system, a Wi-Fi hotspot, and smartphone compatibility with Android Auto and Apple CarPlay round out the tech features.
Several upgrades are available, including a sliding rear window ($155), moonroof $795), and blind-spot monitoring, rear cross-traffic alert, and lane-keep assist.
Ford Maverick XLT — $23,855 (Hybrid) / $24,940 (Gas)
In the middle of the pack is the Maverick XLT starts at $23,855. Among the upgrades are 17-inch alloy wheels, a power locking tailgate, and an in-bed cargo compartment. At this trim level, Ford adds an exterior keypad and cruise control.
Ford also offers an optional XLT Luxury Package ($2,345). This package adds a spray-in bedliner along with bed lighting and a trailer hitch receiver. Other features include a power-controlled driver's seat, heated front seats, and a heated steering wheel. Ford also doubles the USB count from two to four.
---
---
Ford Maverick Lariat – $27,355 (Hybrid) / $28,440 (Gas)
The range-topping Lariat starts at $27,355. The Lariat comes with 18-inch alloy wheels. Other included features range from push-button start to power-adjustable front seats. Ambient interior lighting, dual-zone automatic climate control, and two added USB ports close out the upgrades.
Exclusive to the top trim is the $3,340 Lariat Luxury Package. This package includes a remote start, a spray-in bed liner, bed lighting, and a trailer hitch receiver. Other features include a heated steering wheel, heated front seats, wireless device charging, and an eight-speaker audio system. On the safety front, adaptive cruise control and rear parking sensors are included.
Exterior and Interior Highlights
The Maverick advances a decidedly truck-like exterior with its bold grille, wide hood, upright roof pillars, and truck bed. Ford offers the Maverick in only one crew cab body design. An assortment of embellishments, including special wheels, trim pieces, and lighting options supply customization.
Inside, the Maverick provides a bright and open cabin. Most surfaces are covered with hard plastics, but the general tailoring is confident and appealing thanks to juxtaposing texture and color. Numerous storage bins and compartments, each one useful, are included in the doors and under the rear seats. The entire cabin feels durable, therefore it should stand the test of time.
---
---
Drive Impressions
---
Ford makes the hybrid standard and that's an unusual approach to the segment. This means the most economical model is offered at no extra cost, delivering upwards of 42 mpg. Indeed, peak efficiency is reached around town with 33 mpg estimated for the highway. That is a combined 37 mpg for a pickup truck and double what some full-size models achieve.
Yes, there is a world of difference between the Ford F-150 and the Maverick, though less so with the midsize Ford Ranger. Someday, we will break down the performance differences, but in the meantime, our focus is entirely on the gas-powered Maverick.
And that model is a gas…literally! With 250 horsepower and 277 pound-feet of torque at the ready, the turbocharged Maverick is no weakling. Indeed, the Maverick throws down power early and often, moving this vehicle forward with ease. The twin turbos spool quickly, hinting at a far more powerful engine. An 8-speed automatic transmission shuttles power to the front wheels or, in the case of our test model, to all four wheels.
We attempted to replicate at least some of the attributes of the Maverick in our all-too-brief time with this model. From barreling down the highway at a steady clip to navigating gravel paths and well-worn trails, we made our moves. We also loaded the truck bed with an assortment of yard waste cans and recyclables, making use of nearly every square foot of its cargo-carrying capacity.
And that is the main purpose of this vehicle – to serve as a truck when needed. Calling the Maverick an "urban truck" is an entirely reasonable term. That it also can pull up to 4,000 pounds demonstrates its utility, giving owners a lot more than a look without substances. All the important truck attributes are there in scaled-down form.
---
---
Parting Thoughts
---
The Maverick may not be on the average pickup truck buyer's list, but that is okay with Ford. The automaker has the best-selling full-size model in the F-Series as well as a strong competitor in the midsize market in the Ranger.
On the other hand, the Ford Maverick targets individuals who might otherwise not consider a truck, but appreciate the utility and versatility that even a crossover cannot match. With this in mind, we believe Ford has a winner and will easily dominate a segment that hasn't seen a model of this kind in almost three decades.
---
See Also — Highlights of the Ford Maverick
Photos copyright Stumpwater Media Group, LLC. All rights reserved.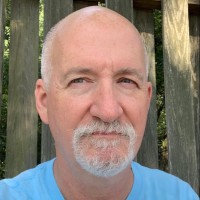 Latest posts by Matthew Keegan
(see all)