This small luxury sedan is big on performance.
You won't find a smaller sedan in the Audi lineup than the A3, an attainable entry-level model for this German luxury brand. The A3 is underpinned by the Volkswagen Group's MQB (modular) platform, what also powers other Audi models, including the TT.
See Also – 2022 Audi A3 Review
2017 Audi S3
Although the A3 may be a sufficient daily driver for some, an S3 variant simply changes everything. In Audi parlance, any model with an S replacing the expected "A" or "Q" is a sport performance model. This means the usual turbocharger simply isn't enough.
Instead, Audi combines direct and port injection to boost performance to 292 horsepower and deliver 280 pound-feet of torque. Pair this engine with a dual-clutch transmission and make all-wheel drive standard, and you have a potent little number under your control.
More than that, the Audi S3 is simply a blast to drive!
Not Perfect, But What Model Is?
The S3 is not a perfect vehicle, and as with any performance model there are the usual detractors.
Notably, the back seat is abysmally small, useful for holding a car seat or two, but certainly not adult passengers — unless the driver is small and sits as far forward as possible. Further, some might object to all-wheel drive, preferring traditional rear-wheel drive and nothing else.
Please allow me to share this salient piece of information: you have to drive the S3 to fully appreciate it — this little sedan snarls, barks, and bites when it is unleashed.
Moreover, the S3 is surprisingly fast, even when you least expect it. Yes, Audi claims a 0-60 mph time of 4.7 seconds (6.6 seconds for the A3), but what you must also know is this performance sedan tends to go fast without much coaxing.
Indeed, more than once I found myself driving well above the speed limit with no effort or little thought. That I didn't get pulled for a speeding ticket is amazing.
Small cars must be more difficult to design, especially for luxury manufacturers. With less sheet metal to work with, the many special design elements found in larger vehicles must be applied to a smaller frame. This doesn't always work well either. For instance, the Lexus NX reflects the brand's design language, but the spindle grille overwhelms the front fascia and the deep sculpting along the sides seems out of place.
For Audi, the A3/S3 presented a similar challenge, but the overall design is clean, smooth, and elegant. The sedan's powerful front fascia is marked by a distinctive trapezoidal grille honed in by LED-accented headlights and sporty embrasures housing the fog lights.
The frontal presentation is sporty, even mean — see this sedan in your rear mirror and you'd quickly take notice.
A high beltline, sloping roofline, body sculpting, sport skirting, and fashionable alloy wheels mark the profile. From the back, you'll find a raised rear deck, a trunk lip spoiler, wraparound combination lamps, and a diffuser amplified by quad exhaust tips.
Spartan as She Goes
Audi interiors are typically straightforward — big on practicality, including design and function, but not overwhelmed by clutter or gadgetry. Some brands place an emphasis on electronic interfaces, including the dashboard. Instead, Audi welcomes you with a dual analog display with a sizable digital display between the two. The layout is sensible and attractive.
All S3 models come with a leather-wrapped, flat-bottom steering wheel. You'll also find two of the most comfortable bucket seats up front — the design is unusual and appears almost otherworldly. Round dials, metal pedals, door pockets, and a pop-up screen are among the other highlights present.
As the driver, you'll find the seat comfortable, supportive, and the sightlines excellent. The interior is quiet and there's really nothing more you can want, except perhaps an S6 if a six-cylinder engine and a roomier rear seat are important to you.
Technology and Safety
When it comes to technology, Audi is second to none. The MMI navigation plus system with voice control is included in the Prestige trim ($48,400) or can be had in a $3,000 technology package for the Premium trim ($42,900).
What's great here is the screen emerges from the dashboard and features orange and white lettering on a black background — it is very easy on the eyes and not diminished by glare. The screen is managed by a dial located between the seats — props to Audi for the excellent Google maps and for including Apple CarPlay. You'll also find a regular USB port present — the previous (and painful to figure out) cables are gone.
Standard equipment includes a 10-speaker Audi audio system, HD radio, satellite radio, an SD card slot, and Bluetooth. My test model was equipped with a Bang & Olufsen sound system with 14 speakers and 705 watts. This top-shelf package brings concert hall sound quality to the S3 cabin. Yes, it is that good.
On the safety front, the 2017 Audi A3 family is a Top Safety Pick recipient from the Insurance Institute for Highway Safety. You'll find such safety features as active lane assist, rear cross traffic alert, crash preparation, adaptive cruise control, and a rearview camera with parking sensors.
On the Road
I've already teased you about the S3's performance. The Audi Drive Select is the difference maker here, controlled by a switch on the lower console or through the center stack screen. Four settings are available — auto, comfort, dynamic, and individual.
Dynamic is where you want to be if you prefer to experience the ultimate in driving dynamics. This mode quickly transforms the S3 into a beast — the transmission shift points adjust, engine revs are held higher, and the exhaust system booms. Yes, it almost seems odd to hear a booming exhaust considering a turbo four is under the hood. The sound may or may not be artificial, but the note is pleasing to the ear.
Certainly, the Audi S3 has strong performance credentials. I mentioned how quickly and effortlessly it builds speed. But the fun begins when you're aiming for your 0-60 mph time (and beyond) — this sedan is simply a hoot to drive.
Audi's Quattro all-wheel drive system is nothing new. Introduced in a rally car in 1980, the system has expanded across the model line and gone through many permutations. A center differential is a focal point here, what detects when slip is apparent, connecting the two axles. Torque is sent where it is needed most and the split between front and rear axles can constantly change.
That Audi employs a lightweight, front-wheel drive platform to do this would not be especially remarkable apart from Quattro. Yes, Mercedes-Benz also does this with the AMG CLA45 and its 4Matic system (BMW employs xDrive), but time and experience are on Audi's side.
Off-the-mark acceleration is excellent in the S3. But the true joy of driving is on twisty roads. You'll quickly forget that this sedan has a front-wheel drive heritage as all four wheels do their job. Not once did I feel the S3 sliding to either side, nor did I have to apply the brakes as I took each turn.
The sedan sits low, hangs the curves with precision, and picks up speed immediately. Steering is light to the touch and precise — the sport-tuned suspension only enhances the experience. Turbo lag? It is barely noticeable and inconsequential.
Parting Thoughts
What you have with the Audi S3 is not simply a very good premium sedan. It is an outstanding conveyance, actually. As long as you don't need the rear seat space, the S3 wins.
The S3's price point is in line with its chief competitors — the BMW M235i (now M240) and the AMG CLA45. I've seen some reviewers compare this model to various offerings from Acura and Buick, but neither of the two provides all-wheel drive, so the point is missed.
If you're seriously considering the Audi S3, go with the Prestige package to enjoy all the niceties this model has to offer. You can easily drive your final price above $50,000 if you choose certain "exclusive special paint colors," but there are less costly options. Only the Brilliant Black and Vegas Yellow are standard — the optional paint schemes cost $575, $1,075 or $3,900. Choosing upgrades such as red brake calipers ($400), the black optic dynamic package ($2,000), or the S Sport seat package ($1,450) will move your final price above $56,000.
Lastly, if you decide for an S3, your Audi dealer may have to order one for you. They're produced in such small numbers that the vehicle you want may be weeks from arriving.
---
See Also — Premium Hybrid Hatchback: 2017 Lexus CT 200h
Photos copyright Auto Trends Magazine. All rights reserved.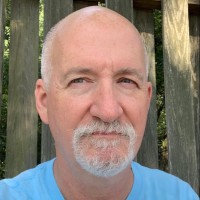 Latest posts by Matthew Keegan
(see all)