Latest Cadillac model brings utility to the midsize segment.
The 2017 Cadillac XT5 arrives in showrooms this April, inaugurating a new naming convention for GM's luxury marque. The model is all-new and serves as the successor for the outgoing SRX. Importantly, Cadillac has priced the neoteric SUV from $39,990 (includes $995 destination charge) with the top-of-the-line model retailing for $63,495.
GM announced the XT5's pricing on Wednesday with about two months remaining before its on sale date arrives. The new model arrives as the market for all things SUV explodes, especially in the luxury theater where manufacturers can't seem to build enough of them.
New Naming Convention
The XT5 name signals that future SUV models will each start with "XT" then follow with a numerical representation. Similarly, on the car side, Cadillac has chosen the "CT" appellative for its coupes and sedans. Thus, the all-new full-size CT6 will commence the nomenclature change for cars when it arrives this spring just ahead of the XT5. Cadillac, however, will phase in the change over several years as each model is updated or replaced.
As for the midsize Cadillac XT5, its price comes in below most of its competitors, including the Audi Q5, Lexus RX, and the BMW X4. However, that price is about $800 above the base Lincoln MKX and slightly above the price Mercedes-Benz is asking for the GLC-Class.
Four Trim Levels
Four trim levels accompany the 2017 Cadillac XT5. The range-topping Platinum is followed by Premium, Luxury, and Base models. Customers will have a choice of seven exterior colors as well as seven distinct interiors. Front-wheel drive is standard; all-wheel drive is available.
Upgrades include Cadillac's proprietary rear camera mirror system on Platinum models. The system ties in with Cadillac CUE, the brand's infotainment system and offers Apple CarPlay and Android Auto compatibility. Active fuel management with engine stop/start technology should combine to enhance fuel economy.
Under the hood, a 3.6-liter, V-6 engine making 310 horsepower and 270 foot-pound of torque drives this SUV. It comes paired with an 8-speed automatic transmission with electronic precision shift for the first electronically controlled transmission utilization in a Cadillac conveyance.
Available Twin-Clutch All-Wheel Drive
Optionally available an all-new for 2017 is a "twin clutch" all-wheel drive system designed to steadily and recurrently provide optimum traction regardless of the current road conditions. That means up to 100 percent of the available torque may be sent to either the front or rear axle, as needed.
Further, that power can be sent to either wheel. Indeed, this package should be most beneficial when there is more water, ice or snow on one side of the SUV than on the other. Eventually, the technology should spread across Cadillac's utility vehicle line.
Vision 2020
With two models coming in and one on its way out (ELR), Cadillac is poised to revamp and expand its entire product line. Within four years, every model will have been changed and gain new nomenclature in the process.
If Cadillac's new way catches on, it'll be better positioned to battle the middle brands in the luxury segment. Audi, Acura, and Infiniti are Cadillac's nearest sales competitors in the US. BMW, Lexus and Mercedes-Benz are part of the top tier, with Lincoln, Porsche, Land Rover, Volvo, and Jaguar also competing. Moreover, it will have a better mix of products to compete in other markets, including China, where it may eventually find its largest customer base.
See Also — Diesel Added: Range Rover Sport
Photo courtesy of Cadillac.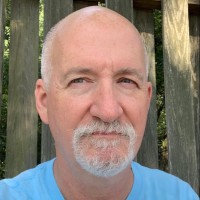 Latest posts by Matthew Keegan
(see all)