Concept cars reflect the dreams and aspirations of designers with not a little influence from engineering teams. Some manufacturers, such as Honda, routinely make their concepts a reality, while others tease us with amazingly beautiful visages then scrap their ideas completely.
Auto Trends — with not a little help from three contributors — has identified eight concept cars that we deemed should have made it to production. This diverse octet of teasers may not have been produced, but they still stir the imaginations of not a few enthusiasts.
1. Amory Lovins Hypercar
Lovins, who heads up the Rocky Mountain Institute (a leader in all things sustainable), founded the Hypercar Center to validate the vehicle's technical achievability and marketing possibilities. Shel Horowitz of FrugalMarketing.com made Auto Trends aware of the concept, a hydrogen fuel-cell vehicle that is lightweight, highly efficient and environmentally responsible.
Alas, Lovins' dream has yet to become a reality, but the company that later took up his lightweighting mantle, Fiberforge, is now working with the aerospace, defense and automotive industries to develop lighter, stronger and recyclable parts. Notably, hydrogen fuel-cell cars are just now coming to the market, but from the major manufacturers.
2. Cadillac Elmiraj
Two additional concepts were introduced years later — the 2011 Cadillac Ciel convertible and the 2013 Cadillac Elmiraj coupe. In both instances, GM chose the Pebble Beach Concours d'Elegance to make public these models.
Of the two, some analysts thought that the hardtop Elmiraj had the better chance of seeing production. That exquisite 2+2 grand coupe was powered by a twin turbo 4.5-liter V-8 engine making 500 horsepower and 500 foot-pounds of torque.
Although the coupe will not be produced, the styling cues do point to the 2016 Cadillac CT6, a top-of-the-range sedan arriving on the market for 2016.
3. Ford Bronco
Update: The 6th Generation Ford Bronco was in fact built in 2021 to much fanfare.
The Mustang is not the only Ford product with brand cachet. To be sure, the Ford Bronco SUV has had its own core following, an SUV that made its debut in 1966 and immediately captured the hearts of off-road enthusiasts.
The original model was small and manageable, but later generations were built on the F-150 chassis. However, a second model — the Ford Bronco II — had a brief appearance on the market, underpinned by the platform powering the Ford Ranger pickup truck.
Ford SUV fans have been clamoring for the Bronco's return for years and in 2004 it seemed that the "blue oval" would help make those dreams become a reality. Specifically, at the 2004 Detroit auto show — North American International Auto Show — Ford pulled the wraps off of a Bronco concept powered by a 2.0-liter turbodiesel four-cylinder engine.
Paul Celentano, a self-described car collector and automotive historian (as well as a portfolio manager with Harbor Financial Services LLC, shared his desire to see the Bronco return, noting that "as a collector, there is great appeal in owning a usable classic, one with the charm and cult status of the original coupled with modern amenities and reliability," of the new model.
To Celetano's disappointment, Ford never built the Bronco, deciding instead to go with a fleet of crossover utility vehicles, including the similar-sized Ford Escape.
4. Pontiac Banshee
For much of its life the Pontiac brand lived in the shadow of Chevrolet. In general, Pontiac was marketed as a performance brand, but Chevrolet had the hot vehicles and the favor of GM brass, chiefly because of its sheer size and scope.
That fact never stopped GM's designers from producing a variety of concept vehicles down through the years for an assortment of brands to gauge public perceptions. For example, one concept — the enchanting Pontiac Banshee — was developed in four iterations spanning 25 years. That first model was the brainchild of John Z. DeLorean, who later brought us the futuristic DeLorean DMC-12.
Truly, the first Banshee (1964) pointed to the future third generation Chevrolet Corvette and also incorporated tail lights that would appear on the first generation Pontiac Firebird that would come out just a few years later.
The original Banshee was never built because GM believed it would outsell the Corvette. Subsequent Banshee concepts also pointed to future Firebird models with some of those styling cues assumed by the Pontiac sport coupe.
5. Subaru B9 Scrambler
That Subaru might someday build an honest to goodness sports car has long intrigued diehard fans. Of course, all-wheel drive sedans and crossovers are fine, but there is something about a charismatic sports car that stimulates excitation. And that's where the Subaru B9 Scrambler comes in, a luscious sports car introduced at the 2003 Tokyo Motor Show.
Paige Arnof-Fenn, a Subaru Forester owner and founder of the Mavens & Moguls marketing firm, reminded Auto Trends of the Scrambler, an all-wheel drive sports car with a hybrid drivetrain and a variable ride-height suspension — just perfect for off-road travel.
The two-seater concept had a 134-horsepower electric motor and a 138-horsepower gas engine — both could operate separately or together.
However, the B9 Scrambler was not to be although the "B9" part of the name later appeared briefly with the Subaru Tribeca before that large SUV was discontinued.
Still later, Subaru worked with Toyota to produce the BRZ, a rear-wheel drive sports coupe powered by a 2.0-liter, four-cylinder engine. For its part, Toyota got the Scion FR-S and both 2+2 models share parts with a third model — theToyota 86.
6. Lincoln Continental Concept (2002)
Wait a minute — didn't we just see the Lincoln Continental Concept at the 2015 New York International Auto Show? Indeed, you did. Likewise, that vehicle is already planned for production, although certain details (is it front- or rear-wheel drive?) remain unanswered.
The concept Lincoln Continental was not the first of its kind. Indeed, 13 years earlier Lincoln unveiled a concept that blended the styling cues of the 1960s-era Continental with a more modern, albeit squared-off design.
That model featured a 414-horsepower, V-12 engine and was introduced at the 2002 Los Angeles Auto Show. Replete with a heritage grille and suicide doors, the sedan was thought by some as certain for production.
Ford never built the earlier concept, perhaps as it found itself bogged down with its own line of Premier Auto Group brands — Aston Martin, Volvo, Jaguar and Land Rover — to maintain. Whatever the reasons for the abortive earlier attempt, the latest model will become a reality although it looks nothing like the previous conception.
7. Hummer HX
Hummer's reputation as a builder of bloated sport utility vehicles never helped its cause. Although there was one model that endeared itself to the mass market, the H3, it was still quite large despite sharing the same platform underpinning GM's midsize pickup trucks.
At the 2008 North American International Auto Show in Detroit, GM introduced a concept Hummer HX model sized along the lines of the Jeep Wrangler. Its modern design, removable fender flares and second row seats, and leading-edge tech features were designed with young people in mind.
And with a base price below $30,000, it had the potential to make the Hummer brand attainable for a broader audience.
The concept never became a reality as GM went bankrupt in 2009 and the Hummer brand was dissolved in 2010. However, some are insisting that the concept or something like it may yet become a reality, perhaps sold as a GMC model in a bid to do battle with the Jeep Wrangler.
8. Mazda Furai
Mazda has achieved celebrity status with its now-retired RX8 and MX-5 Miata, but fans have long known that this small, Japanese automaker had aspirations that went far beyond its more common sports models.
So, it was at the 2008 North American International Auto Show in Detroit, where Mazda took the wraps off of the Furai (sound of the wind), a Le Mans-inspired sports car.
The carbon-composite Mazda Furai probably would have been best suited for the track as it was powered by an all-new 450-horsepower Wankel rotary engine designed to run on E100 ethanol fuel. Indeed, this model did some track time, although it caught fire and was destroyed later that year.
Destroying a concept doesn't mean that a road-ready model cannot be built. But its production reality was never seriously considered nor that of the five previous Nagare (flowing) models built within three years of each other. Instead, some of the design elements have since been incorporated within current Mazda products.
Unrealized Concept Cars
Our list of eight concepts represents only a small number of the hundreds of vehicles paraded before auto show attendees down through the decades. Do you think that at least one of the featured concepts should have seen the light of day?
Are there other models that should have been built too? Feel free to leave your comments.
---
See Also – 7 Car Brands You Won't See in the U.S.A. Anytime Soon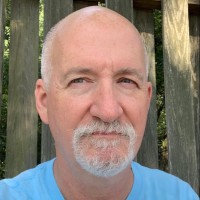 Latest posts by Matthew Keegan
(see all)