A 2014 survey of public opinion about connected vehicles was conducted by the University of Michigan Transportation Research Institute (UMTRI).
That survey, authored by Brandon Schoettle (project manager) and Michael Sivak (research professor), revealed that the majority of people surveyed in three predominately English-speaking countries (US, UK, and Australia) had not heard about connected-vehicle technology, but most expressed a positive initial opinion of the same.
Connected-Vehicle Survey
The researchers conducted an online survey through SurveyMonkey.com in March 2014 with the results published early the following month. The team developed a questionnaire to assess participant familiarity and their general opinion about connected vehicles.
As defined by the US Department of Transportation Research and Innovative Technology Administration, connected vehicles represent an initiative that aims to enable safe, interoperable networked wireless communications among vehicles, the infrastructure, and passengers' personal communications devices. When fully operational, the technology is expected to reduce accidents, improve mobility, and provide environmental benefits.
The researchers also addressed topics related to the expected benefits of connected vehicles, concerns about the technology, the importance of certain connected-vehicle features, and participant interest in owning and their willingness to pay for connected-vehicle technology. The same core survey was conducted in all three nations with slight variations for spelling and currency.
Some 1,596 completed applications were accepted with the United States accounting for 576 responses to 520 from the United Kingdom and 500 from Australia. The researchers claim that the populace of the respective nations were represented minus people that do not have Internet access.
First Impressions
The researchers first asked the survey participants, "Had you ever heard of connected
vehicles before participating in this survey?" Overwhelmingly that answer was no, with only 21.9 percent affirming that they had.
Once they understood what connected-vehicle technology was, 62.4 percent expressed either a very positive (23.4 percent) or somewhat positive (39 percent) opinion about connected vehicles. Approximately one-third (32.6 percent) of the participants were neutral with just 4.9 percent offering negative (3.9 percent) or very negative (1 percent) opinions.
Source: Brandon Schoettle and Michael Sivak, University of Michigan Transportation Research Institute
Connected Vehicle Benefits
The UMTRI moved on to ask, "How likely do you think it is that the following benefits will occur when using connected vehicles?" That third question covered a number of topics including fewer crashes and a reduction in injuries, improved emergency response time, reduced traffic congestion, shorter travel time, lower vehicle emissions, improved fuel economy, lower insurance rates, and fewer driver distractions.
Some 85.9 percent of the participants believed that fewer crashes were very likely (28 percent) or somewhat likely (57.9 percent). Nearly as many (83.7 percent) believed that crash severity would fall as well.
As far as the impact on insurance rates, approximately two-thirds (67.4 percent) believed that insurance rates would fall, but an even 25 percent thought it somewhat unlikely. And despite connected vehicles doing much of the driving, nearly 40 percent were skeptical that it would cut down on distracted driving.
Source: Brandon Schoettle and Michael Sivak, University of Michigan Transportation Research Institute
Safety Consequence and Other Concerns
The fourth question asked, How concerned are you about the following issues related to connected vehicles?"
That question also covered a number of topics including the safety consequences of equipment failure, driver legal liability, system and vehicle security as pertains to hackers, data privacy, pedestrian and cyclist interaction, learning how to operate these vehicles, potential distractions, performance in certain weather conditions, and the drivers reliability on the technology.
Some 82.1 percent of the participants expressed some level of concern about equipment or system failure. Just over two-thirds were concerned about potential legal liability for the driver or the vehicle owner, while three-quarters of the respondents believed that drivers would rely too much on the technology.
Pay Up or Not
The researchers concluded that the answers were very uniform across the three countries surveyed with high levels of agreement in a number of areas.
Most participants expressed their interest in having connected-vehicle technology in their cars, although half said that they weren't willing to pay for it. Of those willing to do so, those amounts ranged from $20 to $1,500.
Founded in 1965, UMTRI is a leader in motor vehicle research related to injury biomechanics. The institute has conducted more than 1,000 short- and long-term projects in a variety of areas including accident data collection and traffic safety analysis. UMTRI is also committed to advancing safe and sustainable transportation.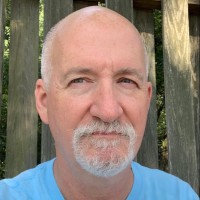 Latest posts by Matthew Keegan
(see all)