Not too many Honda and Acura products spark widespread anticipation, but the return of the Acura NSX super car has certainly sent tongues wagging. American Honda has played no small part in all this by announcing that the Acura NSX will be revealed at an Ohio race track in early August. Production won't begin until early 2015, but we'll soon see a running version of this super car, something that will take everyone's anticipation up another notch. Well played, Honda.
2016 Acura NSX
Last week, Acura teased us with a prototype picture of the NSX and announced that a "running prototype" of the Acura NSX would take to the track just prior to the start of the Honda Indy 200 IndyCar Series race at Mid-Ohio Sports Car Course in Lexington, Ohio. The super car, replete with custom graphics, will lap the track on August 4, 2013 (this Sunday). For those enthusiasts that cannot be there in person, the race will be broadcast live by NBC Sports Network beginning at 3 p.m. EDT. Let's hope that NBC provides us with more than the requisite photo of the new model.
The all-new model will be built exclusively in Marysville, Ohio, at a former seat plant that is located adjacent to Honda'a Marysville Automobile Plant. In March 2013, American Honda announced that it would invest $70 million in the facility and tap 100 of its best workers to build the 2016 Acura NSX. Yes, imagine being called out to build this car — it certainly beats working on a Honda Accord, does it not?
Development of the next generation Acura NSX is being led by engineers at Honda R&D Americas, Inc. in Raymond, Ohio. The original model was sold from 1991 to 2005, a limited production super car built in Japan. The car's return had been rumored for years, but the recession of 2008 to 2009 may have delayed that announcement.
Acura NSX Prototype
The pictured prototype appears to be slightly different from the earlier model American Honda showed us last spring. That model feature a set of pronounced LED headlamps — five pairs to be exact — while the new model has a more subdued face. However, the earlier sketches emphasized the NSX's profile, while the latest picture hones in on its fascia. We can speculate all that we want about the differences, but the August 2013 prototype will mirror the production model. One thing that you can say about Honda is that its prototype models seem to always ascribe closely to the production version.
The Acura NSX will be powered by a mid-mounted V-6 engine mated to Honda's sport hybrid system with three electric motors. One electric motor will be located between the rear wheels, with the other two up front. Yes, it is an electrified model, but it is expected to deliver top performance when operating in gasoline mode. This vehicle will also feature Acura's Super Handling All Wheel Drive system.
Ohio Players
Entrusting its Ohio workforce to build the Acura NSX demonstrates that Honda is confident that no better team of workers will assemble this super car. Honda has been building cars in the United States for 30 years, learning that American workers can produce high quality products. It was a risky move back them, but Honda's confidence in its North American workforce is strong.
Said Ted Klaus, Honda R&D Americas chief engineer, "We have a very clear understanding of the high customer expectations luxury buyers around the world have for a supercar, and our challenge is to exceed them and create new value for the customer. This new Performance Manufacturing Center will be key to this challenge."
And that challenge will deliver to the world a hand-crafted supercar, a halo model for the Acura brand.
---
See Also — Can You Dig It? Faraday Future Plots Course in Nevada
Photo courtesy of American Honda Motor Co., Inc.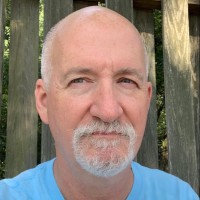 Latest posts by Matthew Keegan
(see all)