The last Chrysler convertible drives off into the sunset.

When Cadillac killed it last convertible in the 1970s, it signaled an end to drop top production, at least among US manufacturers. Within the next decade, however, US manufacturers reentered the segment, led by the Chrysler and its LeBaron convertible. Since then, most manufacturers have offered at least one drop top model even though sales have never approached what they were in the 1960s.
Chrysler no longer offers a convertible, having ended 200 convertible production with the 2014 model year. Both Ford (Mustang) and Chevrolet (Camaro and Corvette Stingray) offer convertibles as do a handful of higher end European brands. Rumor has it that Chrysler has explored both a coupe and convertible version of its 200 series, but don't expect it to happen and for the following reasons.
1. The cost is prohibitive. Developing a second body style for the 200 line is no longer financially tenable. Fiat Chrysler Automobiles (FCA) has multiple brands to manage and the Chrysler brand is not a high priority, at least not for a halo model. We know this because FCA said so — Chrysler now competes with Ford and Chevrolet, instead of Buick and Lincoln. The brand does not have the volume nor the ability to charge high prices to recoup coupe and convertible development costs.
2. The midsize market offers few coupes. When you think of midsize models, your mind likely considers the various sedans that dominate the segment: Toyota Camry, Honda Accord, Nissan Altima, Ford Fusion, Hyundai Sonata, Chevrolet Malibu, Volkswagen Passat and others. Only the Altima and Accord offer coupe versions and the Altima coupe is also being discontinued. That leaves us only with Honda and the Accord coupe is simply not attracting all that many buyers either.
3. A compact Chrysler is on its way. Related to the first point, Chrysler's direction has changed. Beginning in early 2016, the Chrysler 100 will debut, a compact model tasked with battling the Honda Civic, Toyota Corolla and the Ford Focus among other models. it will be the first small Chrysler we've seen, providing a logical entry point to the brand. Choose the 100 and you can move up to the midsize 200 and then to the full size 300.
4. The Chrysler Town & Country is a priority. Chrysler is also pouring its resources into developing the next generation of its Town & Country minivan. What's important about this model is that there will be no Dodge version — Chrysler will go it alone as it battles the Toyota Sienna, Honda Odyssey and Kia Sedona for customers in this shrinking segment. Chrysler plans to also offer a plug-in hybrid version of the Town & Country, the first manufacturer to offer a hybrid minivan.
5. Other models are planned. Chrysler's US market share is currently the smallest of all Chrysler Group brands except for Fiat and Alfa Romeo. However, other models are planned, what will put Chrysler in more popular and profitable segments, including crossovers. Both mid- and full-sized crossovers are in the mix — with the inclusion of the 100, Chrysler's product line will have doubled to six within the next four years.
Model Lines
That Chrysler no longer offers a coupe or a convertible is keeping in line with what consumers want. Consumer demand for crossovers continues to grow and manufacturers are responding in kind. If consumer tastes ever shift to coupes as well as to convertibles, then Chrysler and other manufacturers will follow suit. With global competition as strong as it is, taking risks by selling low-demand products is not something Chrysler or too many other manufacturers are willing to do.
---
See Also — Now Competitive: 2015 Chrysler 200S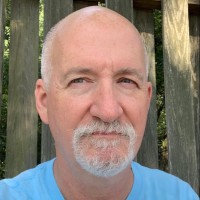 Latest posts by Matthew Keegan
(see all)