Sold worldwide, the Daewoo Nubira is a compact sedan, hatchback, or station wagon manufactured between 1997 and 2004. This is one of the few cases where the car was truly available on most continents.
Models have sold in the United Kingdom, Africa, Europe, Australia, and briefly even in North and South America. Consequently, the few around sell for pennies, seeing how next to no one knows what they are, and even fewer know if they are any good.
Engine Choices on the Daewoo Nubira
Even if Daewoo was based in Korea, the Nubira doesn't employ Korean engines, such as those found on the Hyundai or Kia models of the time. The Daewoo Nubira uses General Motors engines, slightly different than those available on Vauxhalls, Opels, and even a handful of Buicks and Pontiacs.
The engines have a displacement of either 1.6-liters or 2.0-liter, the people in North America foregoing the 1.6-liter entirely. Power is decent enough, with 106 hp from the 1.6-liter, all the way to 129 hp on the 2.0-liter, sent solely to the front wheels. The last-gen Nubira, dropped in the U.S., has either a 1.6-liter or a 1.8-liter, with similar power figures (1).
As far as technology is concerned, they come with either a singular camshaft or a dual camshaft design, and a normal amount of pollution systems for the period. Consequently, they have catalytic converters, exhaust gas recirculation, lambda probes, electronic ignition control, and other similar technologies.
Therefore, a few parts could potentially fail that might be troublesome to replace, but they are generally robust and long-lasting. The consensus was that the Daewoo Nubira's engines are quite reliable and don't have apparent engineering issues. Thus, a thorough test-drive and an engine leak-down test should be more than enough.
Transmission Choices on the Daewoo Nubira
As standard, the Daewoo Nubira comes with a five-speed manual transmission built in-house and has two optional gearboxes developed by either ZF or General Motors, depending on the country.
The GM unit has commonly been used on small Pontiac, Chevrolet, and Oldsmobile models, like the Chevrolet Malibu, while the ZF unit was used on a myriad of Peugeots and Citroëns, such as the Peugeot 306.
The reliability of the manual transmission is fine; the only major problem would be the clutch if it needs to be replaced, thanks to its scarcity. Notwithstanding, the automatics show a slightly different story.
The European ZF units aren't the greatest automatics around due to some issues regarding slow shifting, and a series of other tiny annoyances. Moreover, they are quite prone to enter limp mode. The same can be said about the American GM variant, the upside being that parts for it shouldn't be uncommon in the U.S.
Interior Design and Comfort
As far as comfort is concerned, the Daewoo Nubira performs better than many would think. However, as the car was sold everywhere, some options might differ. Nevertheless, you could find a Daewoo Nubira with four electric windows, air conditioning, all-leather seats, or cruise control.
However, some design choices date the car massively, but that's to be expected on a car manufactured in the early 2000s
What's more surprising is that the interior is also fairly well built, without obtrusive creaks or squeaks. Moreover, the ride quality isn't too obtrusive either, being improved by assisted steering and braking, along with ABS (2).
Common Faults of the Daewoo Nubira
Overall, the Daewoo Nubira is dependable enough thanks to its strong build quality. Notwithstanding, the Nubira has a few issues worth noting, one being rust.
They are somewhat prone to rust, particularly around the side skirts and the rear strut tower. Sadly, these areas are quite finicky to fix, and they can rust quite significantly. Moreover, these aren't the areas you want to see rust, especially the strut towers, because they hamper the car's rigidity and worsen impact safety (3).
The other issue, relating heavily to the Daewoo Nubira's rarity, is that the engine uses a timing belt, not a chain. As such, you can expect that the belt hasn't been changed at all. The result is a significant issue closer to a ticking time bomb.
If you, somehow, manage to acquire a timing belt, everything should be relatively fine seeing how the engine is somewhat serviceable, but that's a significant question mark in certain parts of the world.
Final Thoughts on the Daewoo Nubira
Car prices nowadays have skyrocketed, the cheap ones being either horrendously bad or unheard of. Consequently, you might find a Daewoo Nubira in your pursuits, and for a couple of grand, it is surely worth it.
You'd be obtaining a reliable workhorse that, sadly, would face a myriad of issues if something happens to fail. In some areas of the world, parts are still maintained, but in others, like North America, parts are scarce. But all in all, the Daewoo Nubira is a fine choice.
---
Resources
auto-data.net. Specs for all generations of Daewoo Nubira. [Online].
Daewoo. 2000 Daewoo Brochure. [Online].
drive2.com. UNDERCOATING AND FIXING RUST ON THE WHEELHOUSE NUBIRA. [Online].
---
See Also – Car Manufacturers: Who Owns What?
Photos by OSX from Wikimedia.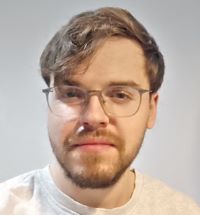 Latest posts by Cristian Puscasu
(see all)