Fuel cell partnership to yield vehicles from each company.
The move to deeper and more significant collaboration between global automakers took yet another turn this week when Daimler AG, Nissan Motor Co., Ltd., and the Ford Motor Company signed a three-way agreement to jointly develop a common fuel cell system. The historic accord, announced on Monday, is expected to yield the first mass-produced fuel cell electric vehicles from each manufacturer as early as 2017.
In a joint press statement, the three companies stated that the collaboration will significantly reduce investment costs as well as help define global specifications and component standards. The companies also had suppliers and policy makers in mind with an eye toward encouraging the development of a global hydrogen infrastructure.
Fuel Cell Experience
The partner companies each bring FCEV experience to the table. Daimler has been working on the technology since 1994 and has made 180 patent applications to date. A small number of Mercedes-Benz B-Class F-CELL MPVs have been on the market since 2009.
In October 2011, Nissan introduced its next generation fuel cell stack, enabling it to increase power density by 2.5 times over the 2005 mode. That stack also reduced the amount of platinum used by 75 percent and the stacks cost by 85 percent.
The Ford Motor Company developed its first research prototype FCEV in 1999 and rolled out a demonstration fleet of vehicles in 2005 based on the Ford Focus. From 2005 to 2009, Ford participated in a technology demonstration program in the United States as well as in similar programs in Canada and in Europe, with 30 Ford Focus FCEVs used.
How It Works
FCEVs are powered by an electric motor, much as electric vehicles such as the Nissan LEAF, CODA Sedan and Tesla S are also powered by electricity. Highly compressed and pressurized hydrogen is kept in a storage tank with a fuel cell stack used to convert hydrogen gas and oxygen into electricity. A power control unit governs the flow of electricity to the electric motor. A high-output battery stores energy made from regenerative braking and also provides additional power to the electric motor.
Lacking at the moment is a comprehensive and national hydrogen fueling station network. As of publication there are only 10 public stations available, nine are on the west coast. Water vapor and heat are the lone byproducts of FCEVs.
Further Collaboration Possible
The three companies will share in the engineering work for both the fuel cell stack and the fuel cell system at several yet to be identified locations around the world. Additional collaboration on other FCEV components may also flow from the agreement.
As for working in concert with rival companies, Raj Nair, Fords group vice president, Global Product Development, may have summed it up best when he said, We will all benefit from this relationship as the resulting solution will be better than any one company working alone." Look for that sort of reasoning to be applied to every strategic business relationship currently being weighed elsewhere across the auto industry.
See Also — Ford, GM Collaborate Again on Transmissions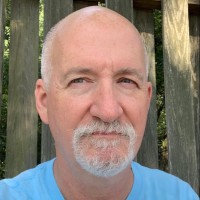 Latest posts by Matthew Keegan
(see all)