Pedestrian safety report points out problems, outlines solutions.
---
As a driver, you are very much aware of what other drivers are doing while on the road. You also take note of motorcycles and bicycles, giving them enough room to share the road.
Pedestrians are another concern, especially young children that dart out into traffic as in going after a ball. Even so, young children are not the ones most likely to be killed in a pedestrian accident. Instead, it is older adults and people of color that have the greatest chance of getting killed when traveling on foot.
Dangerous by Design 2014
These and other findings were part of a Dangerous by Design 2014 report released this month by Smart Growth America, a national coalition of state and local organizations that are working for better communities across the United States.
These groups include CEOs for Cities, the National Trust for Historic Preservation, the Alliance to Save Energy and Reconnecting America.
The organization found that more than 47,000 people died in pedestrian accidents in the decade beginning in 2003 and ending in 2012. Pedestrian fatalities represented 15 percent of all deaths in 2012, increasing by 6 percent over the previous year and representing a five-year high.
The report examines where fatalities take place while also looking at who is most vulnerable, drilling down to every state, metro area and community in the country.
Young Pedestrians at Risk
Pedestrians are most at risk in Sunbelt communities, areas that have grown the most in the past 75 years. Many modern communities developed rapidly, including low-density communities that are interconnected by broad roadways that bring people to work, school and to retail outlets.
These roads are usually built only with cars in mind, not even providing basic access for pedestrians including sidewalks. Even so, the report points out "…the unacceptably high number of pedestrian deaths seen in nearly every major metro region," not just boom towns.
The number of children that die in pedestrians accidents has fallen dramatically since 1984. Three decades ago, more than 1,000 children were killed each year. In 2012, that number fell to 319. However, the researchers claim that the reduction is due to a decrease in physical activity among children for what has led to another problem: childhood obesity.
Children remain vulnerable to pedestrian injury or death in part for their small size. Another factor is their inability to comprehend danger. For instance, the report cited a study that found children aged 6 to 11 are unable to detect vehicles that are going faster than 20 mph. In other words, they do not see the cars coming.
A federal program established in 2005, Safe Routes to School (SRTS), has provided funding to help communities build sidewalks, crosswalks and other safety features in a bid to provide safer access for students. A continual drop in pedestrian accidents near schools has been a positive impact for a program that is no longer funded.
Elderly Pedestrian Death Demographics
If you are an older American who gets around on foot beware: your chances of getting killed are greater than other segments of the population.
Although representing 12.6 percent of the population, the elderly accounted for 21 percent of all pedestrian deaths from 2003 to 2010, with an even greater concentration of deaths for seniors who were aged 75 and older.
Why are older Americans walking? For many the reason is simple: they no longer drive and they rely on public transportation. Getting to transportation spots means traveling there on foot including crossing dangerous intersections.
With reaction times that are much slower than young people, older Americans are more likely to get injured or killed.
People of Color on Foot
People of color, including blacks and Latinos, also are more likely to be killed in a pedestrian accident. The researchers found that these individuals tend to travel on foot in greater numbers.
Moreover, African Americans and Hispanics are highly concentrated in urbanized areas especially the previously mentioned suburban areas where roadways are not pedestrian friendly.
As gloomy as pedestrian death statistics are, the researchers stressed that improving street design can have a big impact on making people safe. A number of communities across the country have taken steps to improve street layouts.
Phoenix Street Improvement Project
Indeed, the report pointed to Phoenix as one city that recently made significant changes near the downtown campus of Arizona State University. City designers realized that on First Street there was more street capacity than needed, then set out a new configuration to cover a six-block area.
The designers improved drainage, added ADA compliant ramps and crossings, widened sidewalks and added shade trees. The new scheme provides improved access for pedestrians and cyclists, while also addressing flooding issues.
Making Walking Areas Safer
The researchers also offered guidance by what means planners might develop walkable communities. That guidance takes under consideration two matters: first, understanding how people currently use streets and public spaces; second, how they would like to use these areas in the future.
So-called "flow considerations," including separating people walking from people driving vehicles, maintaining lower speed limits, and providing sidewalk and ramp access for people with disabilities were among the ideas offered.
From there, planners and engineers could use a variety of design elements including pedestrian countdown signals, refuge islands, curb extensions and wide sidewalks to improve safety.
Other changes include mid-block crossing —including at transit stops — pedestrian hybrid beacons, narrow travel lanes and restricting right turns on red signals. Backed-in angled parking and planting street trees can also help.
Better Data Needed
The data behind Dangerous by Design, although helpful, is not exhaustive. Researchers admit that the data supplied by the National Highway Traffic Safety Administration looks at only fatal pedestrian crashes. There is no national database that tracks non-fatal pedestrian injuries including those resulting in life-long disabilities.
Based on the data, the NHTSA estimates that 76,000 people were injured in pedestrian collisions in 2012. However, without data showing where non-fatal accidents occur, dangerous intersections or blocks cannot be pinpointed nor can the factors that contribute to pedestrian danger be fully known.
Just how dangerous are roads in your area? Smart Growth America provides a fatalities map to help you learn how many pedestrians were killed in your area and where those deaths took place in the 10-year period ending 2012. By simply inputting a zip code, pedestrian death locations show up on a map with the total number of fatalities listed.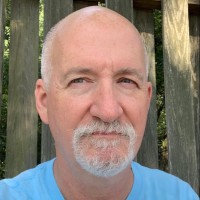 Latest posts by Matthew Keegan
(see all)