Chinese company purchases Fisker with the intent to restart production.
If you are a Fisker Karma fan cheer up: a Delaware bankruptcy judge approved the sale of Fisker Automotive to Wanxiang Group, a Chinese auto-parts consortium. Wanxiang's bid of $149.2 million was accepted, an amount that includes $126 million in cash with the balance composed of assumed liabilities and common stock for Fisker's creditors.
Fisker Automotive Bankruptcy
The sale comes just months after Fisker filed for bankruptcy protection, ending a decline that began after the automaker received a $529 million loan commitment from the Obama administration in 2010. Based in California, Fisker managed to produce 2,450 units of its Karma sedan at Valmet Automotive's manufacturing plant in Finland, before halting production in 2012.
Founded in 2007 by Danish designer Henrik Fisker, Fisker Automotive was quickly thrust into the public eye when it introduced its Fisker Karma concept at the 2008 North American International Auto Show in Detroit. Its long hood and flowing design appealed to show goers although many members of the press said that it would never be built.
Mr. Fisker showed his resolve by raising $1.4 billion in public and private money, and receiving loan guarantees from the U.S. Department of Energy. By June 2011 that money was gone and the federal loan was cut off. Critics charged that Fisker Automotive had mislead investors by grossly overvaluing the company with a stated value of as much as $2 billion while reporting to the government that it would not meet its requirements under the loan guarantee. A Fisker executive insisted that investors were kept informed.
***See Also — Reuters: Special Report: Bad Karma: How Fisker burned through $1.4 billion on a green car***
Original Plans Dashed
Fisker Automotive planned to sell as many as 15,000 Karmas each year and had its eyes on a second model, the Atlantic, securing a manufacturing plant in Delaware to build it. That plant, once owned by GM, was purchased for $20 million and later hired a handful of workers to ready it for the Atlantic. Those workers were let go in Feb. 2012, when Fisker canceled its plans.
Besides its financial woes, Fiskers problems were also with the car itself. The Karma, although beautifully designed, was not properly executed. For one, it weighed a whopping 5,300 pounds. Also, its 20-kWh lithium ion battery pack offered just 32 miles of electric-only range before its 2.0-liter turbocharged direct injection four cylinder engine kicked in. And when the transition was completed the now emissions generating Karma delivered just 20 mpg for a very ungreenlike drive.
The sedan also was plagued by some glitches including faulty batteries and a software issue affecting its entertainment and navigation systems. The first glitch led to a recall; the second one to a software upgrade.
***See Also — Plugin Cars: Why Fisker Karma Gets 20 MPG on Gas: 5,300***
Controversial Winning Bid
Wanxiang's winning bid for the Fisker pile is not without controversy. The company outbid Hong Kong billionaire Richard Lis Hybrid Tech Holdings (HTH), itself a senior secured Fisker lender. The Wall Street Journal reported that HTH would obtain the funds Wanxiang paid for Fisker, pushing the claims of Fisker's unpaid suppliers to the side.
***See Also — Wanxiang Approved to Take Over Hybrid Maker Fisker Auto***
The Future
In a similar sale, Wanxiang purchased A123 Systems LLC in 2013, the Fiskers battery supplier. Owning both the battery supplier (now called B456 Systems) and the manufacturer will allow the revived company to build the Karma at a lower cost, with production resuming as early as this year. As part of the settlement, the Delaware factory was included in the deal.
Whether the Fisker Karma ever returns to production may hinge on the outcome of a lawsuit by unsecured creditors who are suing Li. Li, a former Fisker director, has been accused of pushing the automaker into bankruptcy to purchase the company at a fire sale price. Case No. 13-13087(KG) Fisker Automotive Holdings, Inc., et al., Debtors is now in the United States Bankruptcy Court for the District of Delaware.
A resurrected Fisker will operate without its founder and namesake Henrik Fisker and most of its original team. Fisker himself quit the company in March 2013 and the following month most of the automakers employees were let go. Just who will shepherd the company forward is yet another unknown, with other obstacles certain to follow.
Related Reading
Multiple Controversies Shroud Fisker Karma Debut
Fisker Automotive: Stick EVs With a Fork?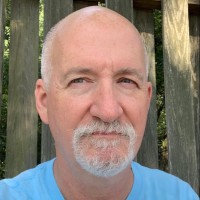 Latest posts by Matthew Keegan
(see all)