Automotive executives have enough worries to keep them awake at night. Recalls. Upgraded IIHS crash standards. Federal fuel requirements. Persnickety consumers, especially young people that seem disinterested in buying a new car.
Deloitte Survey and Report
A recently released Deloitte LLP report will be carefully studied by these same executives as it is those findings that should give them some much needed assurance that young adult consumers do, in fact, want to buy a new car. Moreover, the Deloitte report on global mobility found that the approximately 80 million Generation Y (Gen Y) consumers (born between 1977 and 1994) are anticipating buying or leasing one.
The Deloitte study surveyed more than 23,000 consumers in 19 countries including 2,000 people in the United States. Of the American participants, 677 fit the Gen Y profile. And it is from that profile Deloitte extrapolated its findings to reveal that about 61 percent of these consumers expect to buy or lease a car within the next three years, including 23 percent who intend to do so within the next 12 months.
Deloitte also found that young consumers aren't necessarily willing to give up their own cars for other options including car sharing and public transportation. Just 29 percent of the respondents indicated their willingness to do so. What they do want are cars that are affordable, fuel efficient, safe, and have the latest technological amenities.
Said Craig Giffi, vice chairman, Deloitte LLP, and automotive practice leader, Affordability is the mantra for Gen Y consumers who dont already own or lease a vehicle. When asked what purchasing criteria mattered most to them, a majority cited cost-related items such as the vehicles price tag, fuel efficiency and payment options.
Alternative Powertrains and Safety Features
Alternative powertrains have the attention of Gen Y buyers, with 59 percent expecting to drive a vehicle so equipped within the next five years. Hybrid electric vehicles lead the pack with 27 percent of the respondents indicating their interest in this technology. That was far ahead of plug-in hybrids (8 percent), pure electric vehicles (7 percent) and fuel cell vehicles (4 percent). To get there, 58 percent would like to see government incentives in place to support their future purchases.
Safety features are very important to young car shoppers too. Nearly three-quarters of the respondents like technology that warns them of the presence of other cars on the road (blind spot information systems, for example) and nearly two-thirds of them like the idea of being warned when they exceed the posted speed limit. More than half (56 percent) want technology that entertains them and 57 percent want to easily customize a vehicles technology after purchase.
While Gen Y may not necessarily scrutinize horsepower, acceleration times or engine size, they do have clear needs, wants and desires, especially when it comes to remaining connected to all of their lifestyle technology while on the road, noted Masa Hasegawa, principal, Deloitte Consulting LLP. This is good news for car makers, who already offer – or are bringing to market – many of the features Gen Y consumers most want in a vehicle.
Positive Automotive Dealer Feedback
Deloitte also had some very good news for automotive dealers, the people that are oftentimes looked at with fear and loathing by consumers, especially more mature car buyers. Those older buyers have routinely expected that their car buying experience would be an unpleasant one, but for Gen Y consumers 41 percent have a positive attitude toward dealers. This compares to a 22 percent rating on average.
Moreover, 40 percent of Gen Y consumers have indicated that the salesperson had a major or significant impact on the the vehicle purchase compared with 27 percent of consumers from other generations. Deloitte found that young car buyers look at their purchase as a collaboration between them and the dealer. These future buyers have also praised automotive manufacturer websites, with 53 percent saying that they have had a significant or major impact on their buying decision.
Future Business Model Possibilities
Automotive manufacturers should also realize that future and yet untapped business models may help promote their businesses as well. Although most respondents indicated little interest in car sharing or car pooling, a significant number (42 percent) said they would be if it were readily available and convenient. They like the idea of sharing a car with a friend or a relative, but 57 percent expressed concern about their safety, security, and privacy when sharing a ride.
For respected and established auto brands, this could be a chance to cater to an open-minded group of buyers with trusted products and services that didnt even exist a few years ago, said Candan Erenguc, senior manager, Deloitte Consulting LLP.
So, what is the ideal car for this generation? We may already see a pair of them on the market: the Toyota Prius C and the Honda Insight, both which meet the criteria of an alternative powertrain (hybrid), low cost (under $20,000), and certain safety parameters. Still, both models would also have to include several of the pricier technological features that this generation wants and do so at a price point that is palatable. In any case, the Deloitte study provides a positive outlook on where the industry may be headed and of the consumers who will be purchasing these cars.
Recent News Stories
Polk Automotive Awards Places Ford First Again
Five Top Selling Large Crossovers of 2013
Toyota, Ford Products Pace 2013 US Auto Sales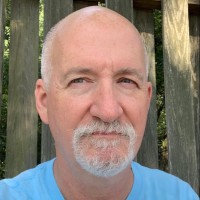 Latest posts by Matthew Keegan
(see all)