We get behind the wheel of a diesel-powered Ram 1500.
All-new for 2019, the 2020 and fifth-generation Ram 1500 returns with new or updated trim and options packages. The big news is that the available turbo-diesel engine has more horsepower, torque, and towing capacity that rivals the optional V8 gas engine. Importantly, the diesel model remains the most efficient full-size pickup truck on the market. Happily, a 1500 Rebel with the turbo-diesel was supplied by Ram for a week's worth of driving fun.
---
2020 Ram 1500 Review
---
Ram offers the 2020 1500 in seven trims. It is available in Quad and Crew Cab styles, with standard rear-wheel drive and available four-wheel drive. The base Quad Cab model has a six-foot-four-inch bed and is priced from $32,145 to $45,400. The roomy Crew Cab with a five-foot-seven-inch bed starts at $34,945 and reaches $53,195. Add $3,500 for four-wheel drive and another $1,695 for the destination fee. Our Crew Cab Rebel model with the diesel engine option and equipped with various package upgrades pushed this model past $70,000.
Exterior
The current-generation Ram 1500 has lost its big-rig look, which was a design common to the model line dating to the mid-1990s. Think "Peterbilt" and you understand. Although the 1500 trades those burly looks away for a sleeker tapestry, it remains an imposing canvas nonetheless.
You can't find a regular cab 1500 model these days, but that's no surprise. The take rate was under 5 percent and that's too low to justify building one. Instead, customers have a choice of two four-door options – Quad and Crew Cabs. Both offer four hinged doors with the former's rear doors about 75 percent the size of the latter.
Like the atypical pickup truck, the Ram has slab sides. Beyond front fascia styling, the look is nearly identical. Ram, though, gives customers choices on what to do with their trucks, by offering various package upgrades, including chrome bumpers and grille surround, painted aluminum wheels, and a sport hood. Wheel choices include 17-, 18-, 20-, and 22-inch designs. Special badging, brush guards, and decaling offer distinction. And like other models in this class, customization is the key for many customers.
---
---
Interior
The Chrysler Corporation has a history of supplying premium and luxury models, something that has continued under an earlier tie-up with Daimler and the current one with Fiat. Although the Chrysler brand itself cannot be considered a luxury brand, the eponymous marque has a history of supplying well-appointed vehicles. This trend sometimes spreads to the company's other North America brands.
Ram, on the other hand, is new to the luxury game. Separated from Dodge in 2011, the Ram truck brand has attempted to distinguish itself by raising interior quality. Happily, the fifth-generation 1500 nails it, especially on the upper trim models where soft-touch materials, real hides, and chrome trim dominate. And they're not just placed haphazardly – Ram took special care to consider this design without tempering with its mission as a work or recreational truck.
Luxury appointments aside, the Ram excels in all things storage. Here, you'll find a large, configurable center console, roomy in-floor bins, and locking Ram Box compartments built into the side of the bed. We know pickup truck owners put an emphasis on payload and towing, but the Ram sets the mark for storage, making this model a compelling choice.
---
---
Safety
Every trim comes with the required rearview camera. This one includes dynamic guidelines with centerline detection. Available on the three top trims is a surround-view camera system.
If you want blind-spot monitoring with rear cross-path detection and trailer detection, it is available on all trims. Other driver-assist features include forward collision mitigation (also known as adaptive emergency braking) and lane departure warning. Along with parallel and perpendicular part assist, this trio of safety features comes bundled in the Advanced Safety Group Package.
Technology
All Tradesmen, HFE, Big Horn/Lone Star, and Rebel trims come with a standard 5-inch color display. It's too small for our tastes and that's why the available 8.4-inch screen is simply the better choice.
But there is also available a 12-inch screen available in the Laramie Longhorn and Limited or at least that's how Ram lists it. Our Rebel had the 12-inch screen, even though it's not listed in the press material.
Huge in any model, the largest of the Ram's three screens is absolutely stunning. It not only is simple to read, but it is easy to use – the Uconnect system is one of our favorites. We like it more than Ford's with the GM duo coming in second.
Move up through the trim ranks and Ram adds satellite radio, HD Radio, and multiple USB ports scattered throughout the cabin. A 6-speaker audio system is standard, while some models offer 9 or 10 speakers. On the top tier, a 19-speaker audio system is available. Other features optional include a wireless charging pad.
---
---
Performance
Ram offers three engine choices or four if you count the eTorque version of the V8. With eTorque, Ram supplies a mild hybrid drivetrain, which helps power certain key components while adding some boost. Each Ram engine works with an 8-speed automatic transmission.
The standard engine is a 3.6-liter V6 with 305 horsepower and 269 pound-feet of torque. An upgraded 5.7-liter V8 gas engine delivers 395 horsepower and 410 pound-feet of torque. This one adds $1,495 to your cost.
If you have $4,995 to spare, then the 3.0-liter turbodiesel V6 is worth considering. This one produces 260 horsepower and a whopping 480 pound-feet of torque and nearly matches the 12,750-pound pulling chops of the V8. Importantly, it's also the most fuel-efficient model, delivering a remarkable 22/32 mpg city/highway for the two-wheel-drive model.
Our four-wheel-drive Rebel model came with the diesel and that gave us an excellent opportunity to put it through its paces. Ram supplied our test model with the upgraded 33-gallon fuel tank, which means the Rebel's range topped 800 miles. That means this Ram can travel from Raleigh to Detroit without refueling and still have at least 100 miles to spare. Simply remarkable!
The Ram diesel comes by way of one of Fiat's engine divisions and was a proven workhorse then and now. It measures the same size as diesels offered by Chevrolet and Ford, but the Ram wins the fuel efficiency award.
Step-off acceleration is unremarkable, but that's not uncommon in full-size pickup trucks with a standard V6 gas engine. It's the V8 engines that offer the best off-the-mark acceleration, but at a price to fuel economy.
Once the diesel-powered Ram gets moving, the turbo quickly spools and all that wanted power kicks in low on the band curve (1,600 RPMs). That's where you want to find it because anyone who knows how torque works, it serves as the principal motivator when accelerating and for pulling. To us, it seemed as if there was a big V8 gas engine under the hood. Instead, the muted rattle of the diesel reminded us otherwise.
Not only does the diesel supply the power, but the transmission is entirely suited for the job. It worked seamlessly and confidently – never once did we feel it wasn't matching well with the required cog.
Beyond its robust performance, the Ram 1500 offers the best steering, handling, and ride among the large pickup trucks, in our opinion. Weighted steering, deft handling, and a thoroughly comfortable ride are its strengths, the latter imbued with a self-leveling suspension system that seems stolen from Mercedes-Benz, but likely comes by way of Alfa Romeo. We think the current Ram sets a new benchmark among its peers, which likely explains why it now outsells the venerable Chevrolet Silverado.
One more thought: is the Ram Rebel a direct competitor to the F-150 Raptor? In short, no it isn't. They share some styling elements, but the Ford is designed to tackle Baja conditions, while the Rebel is best suited for nearly any other off-road pursuits. We didn't take the Ram to Uwharrie National Forest, our favorite off-road destination, but we did play with it on gravel and dirt roads and also navigated not a few puddles and gullies. It acquitted itself wherever we took it, although its girth means we avoided some areas that are perhaps too tight for even smaller models.
---
---
Competitive Set
The Ford F-150 is the clear sales leader in the segment, holding its leadership since the late 1970s. That's an amazing run and one unlikely to be overtaken anytime soon.
Inasmuch as the F-150 leads the segment, there have been years when the twin Chevrolet Silverado and GMC Sierra have outsold Ford. But Ford now easily outsells the duo and will probably do so for the long haul.
Ram is certainly making strong inroads and that's something to keep in mind when examining the segment or if you're considering a slightly smaller midsize model. Although no longer made, the Ram Dakota may return in a few years, giving Ram a nice stablemate to consider. If you want a midsize FCA product, the Jeep Gladiator is worth a look.
Bringing up the rear of the segment in sales terms is the Toyota Tundra and the Nissan Titan. The Toyota is the more Ram-like of the two, while the Nissan reminds us of the Ford. Neither of these two offers a turbodiesel option, however.
---
Our Recommendation
---
Our pick is the Crew Cab simply for its outsized cabin. Stretching out your legs is a thrill typically reserved for stretch limousines. This one is the delight for both families and the work-crew set.
If your budget allows, then go all the way up to the Limited. Otherwise, the Rebel delivers a wonderful blend of grit and luxury. You'll still pay well over $50,000 for one if you choose four-wheel drive and several of the options packages.
Should you consider the turbodiesel? The near-$5,000 investment may have some people balk at its cost, but a 50-percent-plus edge in fuel efficiency is hard to ignore. Also, a turbo is more durable than a gas engine and could easily outlast the truck – not that we think the Ram won't last for decades, but the engine shouldn't be a problem. We'd seriously choose one if towing and fuel efficiency were important considerations.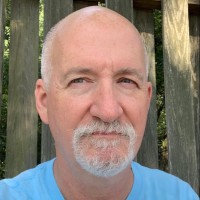 Latest posts by Matthew Keegan
(see all)