Diesel engines have long been used in trucks and buses as well as in cars. Diesel acceptance among US car consumers has been mixed with too many people still remembering the poorly designed GM engines of the 1970s and 1980s that were notorious for failing.
These days, car manufacturers are producing diesel engines that are not simply powerful and fuel efficient, but are clean burning. Servicing this growing contingent of diesel-powered cars are diesel service technicians and mechanics.
The US Bureau of Labor Statistics (BLS) has some interesting data to share about these professionals and their chosen field.
Job Summary
Bus and truck mechanics as well as diesel engine specialists are tasked with diagnosing, adjusting, repairing and overhauling bus and truck engines. They may also work with automotive and marine engines.
These individuals are also known as fleet mechanics, service technicians, transit mechanics and diesel technicians. Their work may encompass the entire vehicle and include maintenance and repairs to brake systems, steering, wheels, suspension systems, transmissions and engines. These professionals use diagnostic tools and a variety of hand tools to get their work done.
Important skills required for the position include repair and troubleshooting capabilities, critical thinking, quality control analysis and decision making. Mechanics must know how to operate related tools and equipment, and be able to work well with others.
Average Pay for Diesel Service Technicians
Approximately 250,000 people were employed as diesel service technicians and mechanics in 2012 according to the BLS. Federal pay data is as of 2013.
The median wage for these professionals came in at $42,370 in 2013. Those in the 10th percentile earned $27,300 per year on average while those in the 25th percentile made $34,000 per year. Technicians in the 50th percentile made $42,700 per year. Those in the 75th and 90th percentile earned $53,600 and $63,800 pear year on average respectively.
Average Pay, State Data
As with most any field, salaries can vary widely across the country. The BLS provides ample state data with that information also current as of 2013.
Coming in with top pay among all states for diesel service technicians pay was Hawaii with an average annual wage of $61,200. Alaska followed at $58,100. Wyoming at $54,500, Nevada at $53,900 and New Jersey at $53,800 rounded out the top five states, each with average wages more than $10,000 above the national average.
On the bottom of the pay spectrum was West Virginia with a average annual salary of $32,300 per year. Following West Virginia, Arkansas came in at $34,100, Mississippi at $34,500, Oklahoma at $36,600 and Nebraska at $36,700.
Training and Education
The BLS notes that most employers of diesel service technicians and mechanics expert job candidates to have at least a high school diploma or its equivalent. While in high school, students should take courses in automotive repair, electronics and mathematics.
To handle diesel repair, many employers look for people with extensive experience, including graduates of vocational programs or community colleges. Hands-on training that includes handling basic parts to engine deconstruction is usually preferred.
Certification from the National Institute for Automotive Service Excellence can be advantageous and may be required especially by better paying employers.
Job Outlook
The BLS has forecast an 8 to 14 percent increase in the number of related jobs through 2022 or about as fast of an increase as most other occupations. Some 75,100 job openings have been projected.
Much of the increase in job openings will come by handling the nation's growing truck fleet. Tougher federal emissions requirements mean that some older trucks will need to be retrofitted. Even so, the durable nature of these engines also means that demand for new people may be limited.
Candidates should also keep a close eye on the passenger vehicle market too. GM, Ford and Chrysler have long used diesel engines in their pickup trucks, but all three are also following their European competitors by introducing diesels to other models including sedans and SUVs.
These new models will be needing servicing at some point, quite possibility fueling interest for a new crop of talented technicians.
---
Additional Salary Articles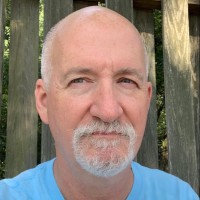 Latest posts by Matthew Keegan
(see all)