Korean manufacturers look at diesel deployment stateside.
Drive any Hyundai and Kia product within North America and it most likely is powered by a gasoline direct injection engine. Yes, there is the Sonata Hybrid, an Optima Hybrid and a Fuel Cell Tucson, but more than 99 percent of all vehicles the two Korean manufacturers sell here are gas-powered cars.
Diesels have not been introduced for the market, although they're available in Europe, Asia and elsewhere. Hyundai Kia once considered them for North America, but determined that they were not a right fit according to WardsAuto.
Fuel Economy Mandate
Wards, however, says that Hyundai Kia is revisiting diesels, seeing "some value" in them worthy of "strong consideration." That consideration isn't due entirely to customer demand, instead the company is evaluating how it will meet the ever-increasing fuel economy mandates set in place by the federal government a few years back. That mandate requires manufacturers to offer a fleet average 54.5 mpg by 2025 with yearly and incremental changes leading up to the threshold.
Like other manufacturers, Hyundai Kia must justify the cost of selling diesels in the United States. US emissions standards are among the strictest in the world, requiring manufacturers to make costly modifications to treat diesel emissions. Diesel fuel also costs more than regular gasoline — averaging about one dollar per gallon more in some markets to half that elsewhere.
Nevertheless, diesels offer a huge fuel economy edge, typically 30 to 35 percent better than comparable gasoline engines. They're also easier to maintain — no spark plugs, for instance — and usually last longer. Torque comes in higher too, what is especially noticeable at highway speeds when you're ready to zip past that rig blocking your view.
The Diesel Market
Hyundai Kia will likely take a multi-prong approach as it seeks to meet the elevated fuel economy ratings. In the short term, the company may turn to cylinder deactivation, introduce plug-in electric vehicles and make use of exhaust heat recovery. Further out it will rely on 9- and 10-speed automatic transmissions to extend fuel economy.
Just where in its portfolio lines Hyundai Kia might introduce diesel engines isn't yet known. Among small cars, the Volkswagen Jetta dominates the segment with the Chevrolet Cruze a token player, at least among diesels. Further up the line the company could roll out a diesel with its Kia Sorento midsize crossover just as it plans to do in Europe.
Hyundai Kia and Premium Models
With Hyundai and now Kia having entered the premium segment, the two brands each have a pair of pricier models that could benefit from diesels. Hyundai has the Genesis and Equus; Kia has the Cadenza and K900. Auto Trends has tested each model — except for the Cadenza — and can see the benefit of a diesel option, especially in the Hyundai Genesis. The Genesis is Hyundai's strongest entry among European-like models with all-wheel drive now available. Hyundai Kia was considering a 3.0-liter six cylinder diesel engine for its large Veracruz and Borrega utility vehicles, but canceled those models along with its diesel engine plans. Its engine plans could be resurrected to help power future Genesis and Cadenza models.
No matter how the Korean duo approach diesels, they'll be part of the greater transformation of the auto industry, one that will yield ever more efficient vehicles with advanced cutting-edge technologies. Vehicle electrification is part of that movement as are advanced powertrains, light weighting and perhaps a few technologies we haven't even imagined yet.
Photo copyright Auto Trends Magazine. All rights reserved.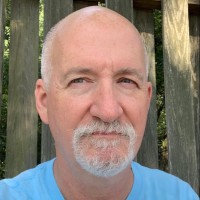 Latest posts by Matthew Keegan
(see all)