Corrected: March 12, 2013
Diesels are available in European luxury cars, particularly Mercedes-Benz, Audi and BMW models driven by natty-suited professionals. Diesels are also found in heavy duty pick up trucks, and are prized by work crews and outdoors enthusiasts both. In the middle ground are the vast majority of car buyers, individuals whose diesel aspirations are limited to Volkswagen, although change is a-coming.
GM Diesels
This year, diesel models will be offered by several manufacturers including some that have not served up diesel models before. General Motors caught the diesel bug in the 1970s when 4.3-liter V-6 and 5.7-liter V-8 diesels rolled out as an option in its medium and larger cars. Those early designs were terrible as GM used the same heads as they did in its gas engines, with engine failure rampant due to the usual higher compression ratios.
In the early 1980s, GM offered an Isuzu supplied engine with its subcompact Chevrolet Chevette, a much more reliable product from its Japanese engine partner. The two companies would later team up to build Duramax diesel engines, but by that time Americas love affair with diesels had grown cold and GM only offered them in pickup trucks.
This summer the Chevrolet Cruze Clean Turbo Diesel will roll out, a model that will be powered by a four cylinder engine displacing at 2.0 liters. GMs Opel subsidiary produces these engines and has a long history of producing a quality product.
Diesel Appeal
There is a certain appeal with diesel engines not found elsewhere. These motors run more efficiently as diesel fuel burns at a much higher temperature than the typical gasoline engine for improved fuel combustion. Better energy density enables diesels to enjoy as much as a 30 percent boost in fuel efficiency. Moreover, diesels provide better torque, do not require tune ups and last longer than gasoline engines.
The downside of diesels, sooty emissions, has largely been resolved as todays engines run much cleaner thanks to improvements made in exhaust treatment. Indeed, where it was once nearly impossible and costly to comply with California's far more stringent emissions requirements, the new breed of diesels are 50-state compliant, quieter and are still very efficient.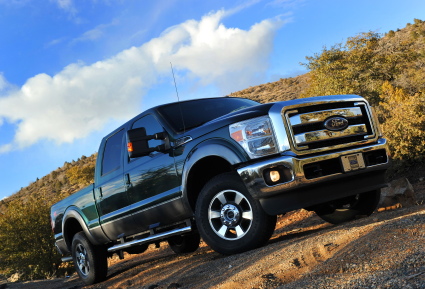 Jeep Grand Cherokee
Jeep offered a common rail diesel briefly with its now-retired Liberty SUV, but dropped it because sales were slow and fuel efficiency was surprisingly disappointing. The Grand Cherokee, too, offered a diesel for 2007 and 2008, but unlike the VM Motori-supplied engine in the Liberty, its engine came from Daimler.
With FIAT now firmly in control of Jeep, we will begin to see new engines for this Chrysler Group brand.
The 2014 Jeep Grand Cherokee offers a 3.0-liter V-6 turbo-diesel, making 240 horsepower and delivering 30 mpg on the highway. That engine comes by way of VM Motori of Cento, Italy, a company jointly owned by Fiat and General Motors. Both companies tap VM for its engineering services as well as for its diesel engines. Expect the refreshed Jeep Wrangler, due out for model year 2015, to offer this engine.
Mazda Diesel
Japanese manufacturers have proven to be just a capable as the Europeans in building quality diesels. Besides Isuzu, Honda builds diesels and had been expected to sell an Accord Diesel before scrapping its plans in 2010. Toyota, Subaru and Nissan make diesels too, although you cant buy one in the United States.
Mazda will crack the U.S. diesel market for the 2014 model year when its all-new Mazda6 adds one to the line up. The engine is new, has the lowest compression ratio of any diesel in the world, and is outfitted with ceramic glow plugs to get it going on cold days. It features a variable exhaust valve lift to help circulate engine warming gases faster reports the BBC.
Diesel Revolution
Of course, no diesel compilation is complete without mentioning the huge contribution that the German manufacturers have made, particularly by showing leadership in the light-duty and nontruck diesel arena.
Stricter EPA emission requirements forced the German automakers to retool and by 2009 the first batch of new wave diesel engines rolled out. Volkswagen offers diesels in multiple models including various Jetta, Beetle, Golf and Passat editions. The midsize Passat, for instance, gets 43 mpg, rivaling gasoline-electric hybrids. The Volkswagen Group will also supply a diesel for the Porsche Cajun SUV later this year, joining the Audi line in offering a high-luxe model.
Looking Ahead
Diesel engines are a-coming and are already here. Likely, if diesel variants of the Chevrolet Cruze, Mazda Mazda6 and the Jeep Grand Cherokee show much promise, we will see many more diesels from other manufacturers roll out in coming years. Diesels and hybrids offer near equivalent fuel economy as well as vehicle pricing, two important powertrain options car manufacturers may use to meet ever higher EPA fuel mandates.
---
See Also — Diesel Does It: Range Rover HSE
Photos courtesy of the respective manufacturer.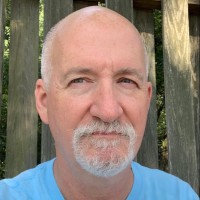 Latest posts by Matthew Keegan
(see all)