The Volkswagen Group is made up of 12 brands, going beyond its eponymous Volkswagen moniker to include such makes as Audi, Bentley, Porsche and Skoda. Not every brand is fully owned and, in the case of Suzuki, VW's relationship with this Japanese make is a strained one.
The Volkswagen Collective
Still, the VW empire has enabled this German automaker to lay claim to being one of the top car manufacturers in the world, vying with Toyota and General Motors for the No. 1 position in global vehicle sales. For several years Volkswagen has said that it intends to overtake its competitors, with 2018 the target year. Auto Trends internal data reveals that this prospect is likely to be realized much sooner, occurring no later than 2015 and perhaps as early as this year.
To get there, Volkswagen will continue to target emerging markets, with an eye to reaching more customers in India, Africa and elsewhere. Consumers in those markets, however, may find that even the cheapest-priced Skoda or SEAT model to beyond their budget and will, therefore, consider budget brands such as Tata, Dacia and the soon to reemerge Datsun, a Nissan undertaking. Although VW may not field a model as cheaply priced as the proposed $3,000 Datsun, it is looking at serving a market with a price point below US$8,000.
Brand Dilution
With 12 brands to manage, adding a 13th brand may seem counterintuitive. SEAT and Skoda already serve the bottom of the market, therefore extending the product portfolio of one or the other seems to be a much more plausible approach. Besides, wasn't multiple branding one of General Motors problems when it went bankrupt in 2009 and cast off Pontiac, Saturn, Saab and Hummer?
To answer the question in the last paragraph first the Volkswagen Group is not General Motors. The structure of the two companies prior to 2009 was far different. GM was held down by legacy costs as well as supporting brands it had no desire to maintain. VW's collection of brands is mostly that a collection makes that were usually long established before VW bought each one.
SEAT and Skoda could easily fill in the gap, but as the IHS has noted Volkswagen will make use of previous generation platforms for the budget brand while its other brands will employ its modular architecture. Current B- and C-segment platforms, now being phased out, would underpin the budget brand. Importantly, the costs for building these models have already be wrung out, enabling Volkswagen to deliver low-priced cars that won't compete with its latest technologies.
Budget Branding
Volkswagen's strategy here is to clearly protect its existing brands while allowing its yet-to-be-named new brand to enter markets where it is looking to expand. China is, of course, a significant market for the new brand and will likely be one place where these vehicles are built according to Autocar. Base development would take place in Germany with Volkswagen hooking up with a local partner to assemble these vehicles in China.
Once established in China, the VW budget brand might have the resources to build locally in Russia, India, Africa and South America. Several things must happen first including the groups continued absorption of its newest brands, stabilization of the auto industry and the establishment of the budget brand in China. Those plans might, however, become unglued if economic instability, war or a natural catastrophe occur, challenges that might affect the entire globe, not just VW's plans and its desire for global preeminence.
Global Competitors
Just as Volkswagen hatches its own plans to reach new customers, General Motors and Toyota will not be sitting by idly. GM is currently seeking deals in China to expand its own production in a bid to reach 5 million units annually, while Toyota may simply absorb one of its home-grown competitors, perhaps wresting control of Suzuki from Volkswagen or making a play for Mazda.
So, to answer the question posited in the title: No, Volkswagen does not need a budget brand, but it will use that brand to acquire new customers. Its strategy to deploy older vehicle platforms may be a sound one, a cost effective method that may help Volkswagen with its global ascendancy and keep it on top.
Related Reading
Volkswagen Hits 10 Million Unit Milestone in Mexico
Nissan Introduces Its Datsun GO
Raleigh Art Museum Opens Porsche Exhibit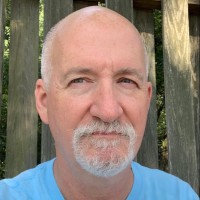 Latest posts by Matthew Keegan
(see all)