Small engines to deliver big power for future Porsche models.
Flathead sixes and Porsches go together. At least they have so for decades. From time to time rumors that a V-6 might be used have surfaced, but quickly have been disputed by experts if not dismissed outright by Porsche itself.
What likely won't be quickly laid to rest are rumors that a family of horizontally-opposed four-cylinder engines are in the works, with Britain's Car magazine insisting as much in a story that they ran on Monday.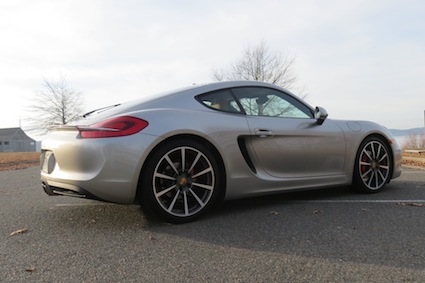 Flathead Fours Rumored
Car says that three four-cylinder flathead engines are in the works, displacing at 1.6, 2.0 and 2.5 liters. However, only the two larger fours would be used initially — in the Boxster and Cayman — supplementing, not replacing, the currently available sixes that customers love and prize.
A 1.6-liter four, if built, would power a new Porsche roadster to slot at the bottom of Porsche's model hierarchy. Over the past decade, Porsche has been continually expanding its product line, bringing the Macan sport utility vehicle to the market this summer and it is expected to follow that up with one or two new models over the next few years.
Car correctly pointed out that Subaru is the only manufacturer that produces flathead fours. Unlike Subaru's turbo-free BRZ, Porsche will make good use of turbochargers and direct injection to squeeze much power out of the smaller footprints.
Horsepower and Torque
Indeed, Car also got very specific about the spec data that it says it has seen for these engines, with the 1.6-liter delivering 210 bhp, the 2.0-liter coming in at 266 bhp and the big four rated at 386 bhp. BHP is brake horsepower, a measurement of horsepower delivered at the engine crankshaft. Those numbers are adjusted slightly to our measurements, calculated by using a dynamometer.
By the way, Car estimates that the 2.0 liter will make 295 foot-pounds of torque and the larger four will bang out 347 foot-pounds. Smaller engines, but still lots of power. Figure that a 6-speed manual would be standard; a 7-speed PDK transmission would be available.
Smaller Footprint, Ample Power
The switch to smaller engines comes as tighter fuel requirements advance in the United States and tax considerations weigh in across Europe. Consumer preference for smaller engines is a consideration too although for rabid Porsche fans only sixes will do. That leaves an untold number of consumers who won't care or at least won't be put off by the smaller engines.
The trend to smaller engines has been underway for a number of years with V-8s disappearing except in the largest vehicles such as pickup trucks and full-size models including sedans. Making use of direct injection, variable valve lift technology and turbochargers has made it possible for smaller engines to deliver comparable power within a compressed footprint.
Light Weight Materials
Further weight savings through the wider use of lighter materials will enable manufacturers to deliver new models with comparable overall performance to heavier models. Ford, for example, is using aluminum to shed weight from its 2015 F-150 truck while other manufacturers are using high-strength steel and carbon fiber composites to shave weight.
---
Additional Porsche Articles
Emotive: Porsche 911 Carrera 4S
Return to Porsche By Design: Seducing Speed
Happy Holidays: Enjoy the Porsche Cayman S Eye Candy
Porsche Macan Set for Los Angeles Introduction
---
Photos copyright Auto Trends Magazine.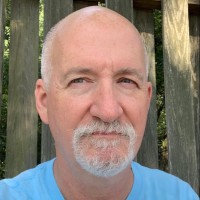 Latest posts by Matthew Keegan
(see all)