Note: This post may contain affiliate links. That means we may earn a small commission for qualifying purchases at no cost to you.
Many of us know one person who goes well beyond being the atypical weekend mechanic. This individual not only works on cars, but lives them, eagerly finding and passionately restoring a classic car to its former glory or maintaining at least one such model.
His main ride may be something newer, but on warm weather weekends you can find him carefully removing the cover from his beloved classic and taking it out on the road. His restoration may still be a work in progress, but it is clearly evident that he knows what he is doing and loves his work.
Much rarer than the hobbyist restorer are two groups of people: the restorer who makes a living from his work and the collector who owns multiple new and/or classic rides. Occasionally, you'll find someone who straddles both groups, an uncommon individual for certain.
Klancher Compilation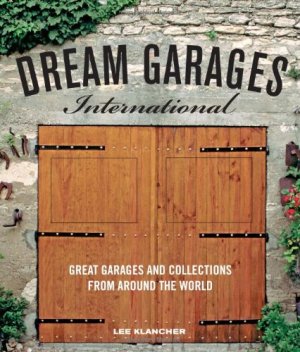 Prolific freelancer writer, author and editor Lee Klancher has put together a book that takes a look at some of the more exotic collections and the garages that house them in his book, "Dream Garages International." This highly illustrated book puts the spotlight on 18 garages and collectons around the world and, no, Jay Leno is not one of the featured collections.
Instead, Klancher has tapped the work of automotive writers from around the world to share stories about car and motorcycle collections that only the most avid car enthusiast is aware of.
Other than locals who know what Ray Rook is doing in his Okato, New Zealand, shop or even where Elkhart Lake, Wisconsin, can be found, the home of Porsche collector Thomas Grunnah, "Dream Garages" takes the reader around the world and into the lives of these car fanciers.
Kiwi Legend
Now in his late 80s, all but one of Ray Rook's three garages have been sold off. Rook has slowed down, but he hasn't retired from the business of car restoration that he began in a quiet southwest North Island town in New Zealand.
Born and raised in Okato, Rook has spent most of his adult years servicing, repairing and restoring cars and has participated in races throughout those years too. His garage cannot hold a wrench to the mystery man's "Maserati Mahal," a garage that includes a 1,500 square-foot penthouse designed by DesRosiers Architects.
Rook's garage has a more homey atmosphere, one that would be familiar to anyone who has a car serviced. Cars from Hillman, Holden, Morris and Subaru have been part of his collection that currently includes a 1948 Ford shop truck and a 1967 Ford Mustang fastback.
That Mustang served as Rook's daily drive for the many years he has had it, a fiery red model equipped with a Paxton supercharger.
Dream Garages
Compiled by Lee Klancher
18 stories from multiple writers
Classic cars and exotics
Opulent garages to pigsties
Hardcover; 176 Pages
225 color & 2 b/w photos
2011
Thomas Grunnah lives and works 60 miles north of Milwaukee in the sleepy town of Elkhart Lake. That town is about a half-hour inland from Lake Michigan, a community that averages four feet of snowfall from late fall to early spring.
For four months of the year, this community may not be the ideal place to take your classic out for a ride, but during the other eight months the local roads surrounding this legendary Wisconsin getaway are ideal for a drive.
The town is also host to Road America, offering vintage car weekends as well as NASCAR and SCCA National Championship runoffs.
Grunnah's collection of Porsche goodies include a 1956 Speedster, a 996, a 936 junior — a half-scale replica of the 1981 LeMans winner that was built by Porsche, and Porsche tractors. Yes, Porsche was in the tractor business, building farm equipment from 1950 to 1963.
His Porsche-Diesel Junior has been lovingly restored, a tractor that showcases an area of Porsche craftmanship that is not known by too many people. You can also find a 1967 Austin Mini Moke in a garage that currently houses 14 vehicles in four spaces.
Custom Garages
Beyond the collections are the garages themselves, home to cars that include Ferraris, Bugattis, Maybachs or classics such as Kaiser, a Hudson Hornet and MG. Most enthralling are those garages that feature terrazo flooring, maple wood cabinets and humidity controlled climate systems.
Yes, there is even one garage with an elevator lift that brings cars directly into the living room, a Honchu home not like anything you have ever seen.
---
See Also – Book Review: The Hot Rod Reader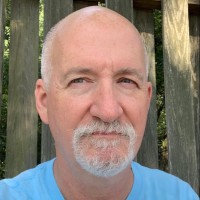 Latest posts by Matthew Keegan
(see all)