What is your favorite car? Thats a question I am asked by friends that know I routinely drive, enjoy and review a variety of vehicles. Okay, the enjoy part is at times an arguable one as there are occasions when a car comes my way that I know I would never purchase, yet still must consider for my readers if I am to render an illuminating and cogent review.
So it was to my immense personal pleasure when a 2014 Chevrolet Camaro SS Convertible arrived and was immediately welcomed to my humble abode. From its beautiful red rock metallic finish to its satin black cloth roof and extending across every square inch of its muscular frame, this particular Camaro is an imposing one, a 2+2 sport coupe with an attitude and the accompanying throaty exhaust note that says that it means nothing but business.
Chevrolet Camaro SS Convertible
That we even have a Camaro today is largely a tribute to a dedicated fan base that lobbied for its return following it cancellation in 2002. It also shows that car manufacturers, in this case General Motors, listens to its customers. That GM was still able to bring the Camaro back as it went through a painful bankruptcy and restructuring is quite an accomplishment. Not only that, Chevrolet wanted to build a better car than its Ford Mustang nemesis and it appears that it has succeeded.
The current iteration of the Camaro is now in its fifth model year. Chevrolet has tweaked this model since and has rolled out various versions including the ZL1, the SS and now the Z/28. The only people that remain heartbroken through it all are Pontiac Firebird fans who see in the Camaro what coulda/woulda/shoulda been for the Firebird. Fortunately, there is at least one aftermarket supplier that has developed a Trans Am bolt-on body kit to turn your Chevy into a Bird.
The standard hardtop Camaro comes equipped with a 3.6-liter V-6 engine making 323 horsepower at 6,800 rpm and 278 foot-pounds of torque at 4,800 rpm. Not bad numbers, in fact they are excellent for a V-6. Moreover, this model is priced from $23,455 with the convertible carrying a $6,500 price premium, what makes the Camaro affordable for many buyers.
LS3 Goodness and Thrills
But then most buyers know that greater performance is available by means of a 6.2-liter Corvette-derived engine, an LS3 motor bursting with energy. It features a cast aluminum block with iron bore liners and aluminum cylinder heads. Its an overhead valve motor with two valves per cylinder, its fuel drawn in by sequential fuel injection. As delivered, the Camaro SS makes 426 horsepower at 5,900 rpm and 420 foot-pounds of torque at 4,300 rpm. Happily, a TREMEC TR6060 six-speed manual transmission was the power plant pairing of choice, with a short-throw shifter entirely suited for this convertible. A six-speed automatic transmission with tap shift is available.
For 2014, Chevrolet updated the Camaro's front and rear fascia including new headlamps and tail lights with the changes. Its SS hood scoop is the equivalent of a ring on a bull, a functional unit that diminishes heat and aerodynamic lift. The front fascia now features a wider and lower opening for improved heat mitigation and aerodynamic ability. Chevrolet also has separated the fog lamps from the LED daytime running lamps and has outfitted the SS with rear LED lights that complement the halo ring headlamps. Standard 20-inch aluminum wheels and a dual-mode exhaust system (quad finishers) enhance this burly beast.
To the great relief of this writer, the Camaro SS Convertible features a fairly simple and straightforward interior. Why occupy yourself with distracting controls when all you want to do is drive? The instrument panel is dominated by analog speedometer and odometer displays that flank a digital drivers information center. Four additional analog readouts are located forward of the transmission shifter for oil pressure, oil temperature, battery voltage and transmission temperature.
Recaro performance bucket seats up front provide the bolstering that the Camaro driver deserves, seats that never leave you tired or wishing for something else for that matter. They are heated too and both are six-way power adjustable. The center stack is topped by a colorful Chevrolet MyLink infotainment display with OnStar access, a navigation system with a rear back up camera, and touchscreen control of the 245-watt Boston Acoustics audio system. Knobs and switches provide audio access for traditional audiophiles.
On the Road
Now that the design pleasantries are behind us, what matters the most about the Camaro SS is its performance, made immediately evident the moment you turn the starter and hear the engine announce its presence with the exhaust system responding by offering up the sweetest note. Well maybe not so sweet for the person who doesn't appreciate the pounding of a drumhead with that beat amplified with each contact of the gas pedal. I spent the better part of the week coaxing out different sounds, quickly learning that slowing down while still in third gear produces a rolling rumble. My neighbors will confirm that experience too.
Chevrolet provides a launch control feature with the Camaro SS. To activate, a button located near the shifter is pressed twice in succession and StabiliTrak Competitive Mode appears on the driver information screen. Floor the gas pedal to allow the rpms to adjust at the appropriate range. Release the clutch, floor the pedal and youre ready to go. Its a fun feature, but I prefer to launch without any electronic assistance thank you very much.
It takes about one second to discover that the Camaro SS is made for performance. And for people not particularly comfortable with manual shifting this Chevy offers ample clutch free play and a smooth shifting stick, what allows you to concentrate on the drive without concern that youll get more of a work out than perhaps you want.
Drop the Top
Novembers in North Carolina can be dicey with cold fronts pushing down from the north to kill your drop down plans overnight, adding showers to the mix. However, opportunity knocked one Sat. afternoon as the clouds departed and temperature soared through the 60s. And if you are blessed with a convertible especially one as potent as the SS, you'll want to put the top down as soon as you can. Make that move and you'll enjoy the intensity of the engine and exhaust system, amplifying sounds that hearken to an earlier muscle car era, circa 1970.
Granted, the Camaro SS weighs in fairly heavy, pushing two tons of rolling metal. Still, its electric assisted steering provides good feedback and the four-wheel independent suspension, front and rear stabilizer bars, and performance tires to ensure that youll get everything you want from this beast. Was this Chevy my favorite car? Lets just say that it is on my wholly desirable list, the same one that also includes the Nissan 370Z and the BMW 435i.
Top Down Fun + Performance = Realizing the Dream
View manufacturer details and pricing
2014 Chevrolet Camaro SS Convertible
Sticker price from $41,855
Price as tested: $46,360
Seats 4 occupants
6.2-liter 16-valve V-8 engine
426 horsepower @ 5,900 rpm
420 foot-pounds of torque @ 4,600 rpm
4.06 inches bore by 3.62 inches stroke
Engine compression ratio: 10.7-to-1
Six-speed manual transmission
Wheelbase: 112.3 inches
Length: 190.6 inches
Width: 75.5 inches
Height: 54.2 inches
Passenger volume: N/A
Storage volume: 10.2 cubic feet
Towing capacity: N/A
EPA: 16 mpg city, 24 mpg hwy.
Regular grade gasoline
Fuel tank: 19 gallons
Curb weight: From 3,860 pounds
Vehicle assembly: Oshawa, Ontario (Canada)
More Car Reviews
2014 BMW 435i: The Advent of the 4 Series Coupe
Buick LaCrosse: Where Luxury and Affordability Intersect
Like a Rock: 2014 Chevrolet Silverado 1500
Chevrolet Camaro photos copyright Auto Trends Magazine.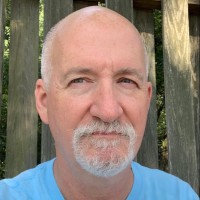 Latest posts by Matthew Keegan
(see all)