Now in its third model year, the current generation Chevrolet Silverado continues to ride the crest for pickup trucks, as its sales are up by nearly 14 percent year-do-date through November. This comes even as demand for the brand's new Colorado midsize pickup truck draws additional attention to Chevrolet trucks, without siphoning sales from the nameplate's best selling product line.
Even so, Chevrolet is taking nothing for granted as some of its Ford, Ram, Toyota and Nissan competitors introduce new or updated models for 2016. This year, Silverado shoppers will find a truck outfitted with numerous improvements, including a new front design featuring a more striking horizontal layout, fresh LED lighting and a sculpted hood. Indeed, the Silverado's grille also varies from model to model, a practice gaining wider use, including in the Toyota Tundra.
A 2016 Chevrolet Silverado 1500 Crew Cab LT 4×4 was a recent test project, a vehicle that pushes the upper echelon of the light-duty, full-size pickup truck segment. This model offers you your choice of 4.3-liter, V-6; 5.3-liter, V-8; and 6.2-liter, V-8 gasoline engines. The first engine comes paired with a 6-speed automatic transmission; the second engine offers a 6- or 8-speed automatic; the top-of-the line engine is paired with the 8-speed standard automatic.
As tested, the smaller V-8 was the engine supplied — as with the other two choices, active fuel management is also present. AFM represents technology that shuts down four cylinders (two in the V-6) when operating the truck at constant speeds, such as on the highway. AFM does not kick in when the truck is called upon for heavier duty work, such as when trailering.
Just how much fuel saved isn't quite clear, but with a fuel economy rating of 16 miles per gallon in the city and 22 mpg on the highway, this 4×4 doesn't gulp gasoline as much as some models, although you'll still pay handsomely at the pump thanks to its 26-gallon fuel tank. Fortunately, gasoline prices nearly everywhere (at publication) are below $2 per gallon across much of the country and is diminishing "pain at the pump" with it.
Crew cab models are where its at too and these trucks are not just for work crews. Regular cabs, though still available, have a small audience and are available in standard and long box layouts. So-called "double" or extended cabs provide a somewhat happy medium between regular and crew cabs, but legroom and back seat comfort is often lacking. Thus, crew cabs have become the de facto choice for families and businesses alike — the former because of the sedan-like room, the latter for squeezing in as many as six guys to handle the work.
Exterior changes, including a remote locking tailgate and standard LED tail lamps in the LTZ and the High Country editions, and power-articulating assist steps available in the High Country, were among the other updates made for the 2016 model year. Inside, the more notable changes have everything to do with technology, including phone integration with the Chevrolet MyLink telematics system for improved connectivity, which should lead to safer driving. That means both Apple CarPlay and Android Auto are available, making it easier to make calls, acquire driving directions, and listen to music, without taking your eyes off the road.
CarPlay, integrated with Siri voice control, kicks in by pressing and holding the voice control button on the steering wheel. The system doesn't override your ability to control the system by means of the touch screen or knobs, but it does supply a preferable way to connect without requiring your eyes to dart back and forth between the screen and the road ahead. That's a win for mitigating distracted driving.
All models offer a center console color screen — a 7-inch display is available in the WT and is standard in the LS, while an 8-inch screen is found in the LT, LTZ and other upper trim level models. As before, Chevrolet MyLink works amidst OnStar 4G LTE with a Wi-Fi hotspot, enabling office-like connectivity wherever you go.
Quite easily, you could pay upwards of $50,000 for this pickup truck, topping $60,000 with a High Country edition outfitted with the larger V-8 engine, a rear-seat entertainment system, a high-end audio system, and a bedliner. Fortunately, deep discounts usually kick in, as Chevrolet truck dealers dispense such savings and probably with not much prompting to do so.
Crew cab seating pegs the comfort quotient with oversized and stuffed bucket seats up front, and a split-folding bench seat in the rear. The front seats are made for the big guys, coming in larger than seats found in your typical sedan. That means you ride in comfort, with enough back and hip support to chase stiffness away, especially after a long day in the mobile office.
I've always appreciated the cabin layout of the large trucks, with all controls sensibly placed and uncluttered. Six analog dials mark the instrument panel, supplying a traditional look along with the requisite digital driver's information display. To the left of the steering wheel is the panel containing controls for trailering, 4×2 and 4×4 management, as well as front lighting. Along the center console you have the display screen as well as switches and knobs for managing the audio and climate control systems.
Storage space is generous and goes well beyond the in-door pockets with beverage holders and the large glove box. Between the front seats are the connection points — 12-volt, USB and auxiliary input port — along with a smartphone holder, an open storage area, two cup holders, and an oversized as well as a deep covered storage holder-cum-arm rest. Additional pockets are found on either side of the console divide as well.
Shift this pickup truck in gear and you're ready to roll. Depending on the model selected and the trailering package installed, the Silverado 1500 can pull up to 6 tons. That's 12,000 pounds of towing capacity for your work trailer or camper, reaching the peak of light-duty towing. Its also a number wholly sufficient for most people, although others will consider HD 2500 and HD 3500 in an effort to extend that reach, with gooseneck trailering also possible.
The Chevrolet Silverado shifts through all six forward gears seamlessly, quickly moving up to highway speeds or at least as fast as you might expect with three tons of mass at work. Maintain your speed with the accelerator or cruise control and take note of the instrument panel — the V8 readout will switch to V4 whenever minimal performance is needed, enabling this pickup to achieve its maximum efficiency. The second you need the extra power, full V-8 power is regained and you'll hardly notice the difference.
Pickup trucks are prized for outstanding utility, superior performance and interior comfort. Where such models don't shine is with its on-road characteristics, although electric power-assisted steering makes taking tight turns a relative non-issue. Improved braking and a better controlled ride are additional stand out features of the Silverado and for most competing trucks.
Take this 4×4 off road and you'll enjoy its full capabilities. With or without the Z71 off-road package, the Silverado effortlessly transitions from an on-road maven to an off-road beast. With the Z71 package you get many of the features serious 4×4 enthusiasts demand, including Rancho shocks, front and rear skid plates, and an automatic locking rear differential.
Much of my time with the Silverado was accomplished on smooth pavement, although one stretch of gravel road and a patch of clay slough allowed me to make the switch to 4×4, a transition accomplished in under 10 seconds with a flick of the dial. Throughout my romp, 4H was the choice with 4Lo at the ready, although it was never needed. The Silverado maintained its grip and composure throughout my all-too-short adventure.
What I really wanted to do was repeat the off-road experience I had the previous week in a Nissan Titan XD, an Arizona adventure with its share of ascensions, berms, and declensions. Alas, time was not on my side, but I must say I doubt there is much terrain beyond the Silverado's reach.
Chevrolet makes carrying payload a snap with that capacity topping one ton in most models. All models come with standard rail protectors as well as an available spray-in bedliner. You can also get LED under-rail box lights and moveable tie-downs in a bid to better see what you're doing and have the flexibility needed for whatever you're carrying. The CornerStep (side step) bumpers along with the pocket hand grips enhance ease of bed access and egress.
One important fact about pickup truck shopping is that brand loyalty is strong, especially as owners fiercely defend their respective brands. Still, there is always a segment of people willing to make a switch and that's something the truck brands work diligently to minimize. In the Silverado, Chevrolet continues to provide a model that refuses to play second fiddle to anyone, especially the Ford F-150 and the Ram 1500 series.
---
2016 Chevrolet Silverado Crew Cab LT 4×4
Sticker price from $44,255
Price as tested: $50,000
Seats 5
5.3-liter V-8 gasoline engine
355 horsepower @ 5,600 RPM
380 foot-pounds of torque @ 5,600 RPM
3.78 inches bore by 3.62 inches stroke
Engine compression ratio: 11.0-to-1
6-speed automatic transmission
Wheelbase: 153 inches
Length: 230 inches
Width: 80 inches
Height: 74 inches
Passenger volume: NRt
Storage volume: 61 cubic feet (6.6-foot bed)
Towing capacity: 10,800
EPA: 16 mpg city, 22 mpg highway
Regular grade gasoline
Fuel tank: 26 gallons
Curb weight: From 5,544 pounds
IIHS safety rating: Moderate overlap front (good)
Limited vehicle warranty: 3 years/36,000 miles
Powertrain warranty: 5 years/60,000 miles
Corrosion warranty: 6 years/100,000 miles
Vehicle assembly: Flint, Michigan or Silao, Mexico
---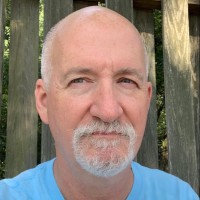 Latest posts by Matthew Keegan
(see all)