Battery life and electric vehicles go hand in hand. As the main source for vehicle propulsion, an adequately working battery pack is essential. Just as cell phones, laptops, tablets, and other devices utilize lithium-ion batteries, so do most electric vehicles. Keeping batteries healthy will prolong use. In EVs, that can put off the eventual battery replacement which can cost thousands of dollars to accomplish.
---
University of Michigan Study
---
So, what do we know about lithium-ion battery life? We are learning much thanks to studies conducted by various researchers, including those from the University of Michigan. A 2020 study by this Ann Arbor university looked at power tools, personal electronic devices, and electric vehicles. Those findings were published on February 15, 2020, in the "Journal of Energy Storage." For our purposes, we will look at the automotive angle, covering the salient facts about battery life.
---
---
Avoid Temperature Extremes
One of the main risks to battery health are temperature extremes. Vehicle manufacturers include warning information in their owner's manuals. Notably, some advise parking in the shade and keeping the EV plugged in when it is hot. The electric connection activates the battery cooling system to run, if needed. Also, by keeping the EV plugged in while the temperatures are cold will allow the battery system to tap the grid for heat. What's the optimum temperature for battery operation? About 70 to 75 degrees, which is what we humans typically find most comfortable.
Avoid Complete Charges and Discharges
The battery "state of charge" ranges from 0 percent (fully discharged) to 100 percent (fully charged). It is the temperature extremes that stress EV batteries the most. Thus, it is important to keep the battery between 20 to 80 percent charged.
Fast Chargers Are Great, But…
One of the worries about people considering EVs is public charging. The charging network is strong in many cities and surrounding communities. But it is weak a bit further out and non-existent in most lightly populated areas. However, DC fast charging is catching on, with Electrify America one of the systems available. Here, you can charge a vehicle to 80 percent capacity in 25 to 40 minutes, depending on the vehicle. Fortunately, the system cuts off at 80 percent to avoid stressing the battery. That said, battery degradation is more likely through the constant use of fast charging.
Follow Manufacturer Calibration Instructions
The owner's manual is your friend. With an EV, it may be online as we discovered during our week with the Ford Mustang Mach-E. Head to the maintenance section, study the guidelines, and follow this carefully. In most EVs, you will need to check tire pressure, keep an eye on the 12-volt battery, and replenish the wiper fluid. More recently, manufacturers are utilizing liquid-cooled systems to regulate battery temperature. Indeed, our recently tested Volkswagen ID.4 came with a radiator, although it lacked a heat pump.
Driving Range and Temperature Extremes
Beyond battery care, there is another concern for consumers. Specifically, driving range. Manufacturers list a vehicle's driving range as measured by the EPA, but those numbers are under optimum conditions. It appears that 75-degrees Fahrenheit it the magic number.
Research conducted by AAA reveals that freezing temperatures, specifically 20-degrees Fahrenheit, can drop range by 41 percent. Further pressure is placed on the any system by operating the HVAC system, a necessary part in keeping the cabin warm. On the flip side, when temperatures are a steady 95-degrees Fahrenheit and the air conditioning is in use, range decreases by 17 percent. Thus, the biggest hit comes with cooler weather, although extreme heat takes its toll as well.
---
Vehicle Electrification: Battery and Range
---
The move to full electrification continues, but consumers must be aware of the challenges and how best to approach them. Beyond battery life and range, the cost of EVs remains high. Even with state and federal tax incentives, the cost for the average American is a budget buster.
---
See Also — University of Michigan: Connected Vehicle Favorability Confirmed
Chart copyright the University of Michigan.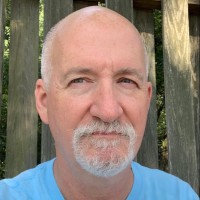 Latest posts by Matthew Keegan
(see all)