A two-seat, three-wheeler from Louisiana.
Cheaply priced cars are hard to come by and are typically imported from abroad. We've been waiting for years for a sub-$10,000 model from China or India, but neither country appears ready to enter the fray or at least not with a rockbottom model.
Well, lo and behold an all-new model costing just $6,800 is slated to hit the US market this year. And, instead of being built on an assembly line in a third-world country and shipped to the states, it will be built in Shreveport, Louisiana, at a manufacturing plant that had previously built GM pickup trucks.
Paul Elio
Elio Motors is the company and it is named for its founder and CEO, Paul Elio. Mr. Elio is an automotive engineer who began his career at Johnson Controls after graduating from Kettering University. Later, he founded ESG Engineering, a business that takes engineering ideas, develops designs and moves them out for high volume manufacturing and assembly. The ESG Engineering team developed a three-wheeled, low-cost, ultra-high mpg prototype that is expected to become the Elio the production model slated to hit the market in early 2015.
The Elio will be powered by an inline three-cylinder 55-horsepower fuel-injected engine paired with a five-speed manual or automatic transmission. It is estimated to get 49 mpg in the city and 84 mpg on the highway. Its 8-gallon fuel tank provides a 672-mile driving range.
Warranty and Safety
Seating two people, the Elio (two wheels up front, one in the rear) will come with a three-year, 36,000-mile warranty. It is also expected to achieve the federal governments five-star crash safety rating due in part to its reinforced roll-cage frame, large crush zones, and its anti-lock braking system.
Starting production has been Elios biggest challenge, something that the company says that it will overcome with the help of Comau Inc. (COnsorzio MAcchine Utensili), an Italian company that builds advanced manufacturing systems. In the auto industry Comau is known for robotics, body welding, and powertrain systems, counting the Ford Motor Company and other OEMs as its customers. The company's US base is in Southfield, Mich.
Automation Partner: Comau
On Tuesday, Elio announced that it chose Comau as its automation partner, providing Elio with both the powertrain and automated assembly systems required to build the new model. Comau Powertrain Systems will be used to machine and assemble the engine; Comau Body Welding Systems will provide much of the assembly including the design, build and install systems. Other Comau divisions are being considered to handle additional tasks.
"We are very pleased to be partnering with Elio Motors on the assembly of this unique three-wheel vehicle," said Kirk Goins, COO Comau NAFTA. "Our long-standing leadership in customized automation systems for the automotive market will optimize the entire assembly process for the Elio providing energy efficient manufacturing solutions."
"I am humbled and honored to have Comau be an important part of our project," said Paul Elio, Founder and CEO Elio Motors. "Comau technology is used by car manufacturers all over the world and Elio Motors is fortunate to have their expertise and experience as part of our team."
Louisiana Manufacturing Plant
The Louisiana plant is expected to employ 1,500 people when it becomes fully operational. Supplier and local jobs would naturally flow from that business. Elio has received an abatement on both its local property taxes and payroll tax, but the local Caddo Parrish declined Elio's request to contribute $15 million to help launch the company. Elio has managed to raise $7 million privately thus far; it is unknown how much cash it will need to bring this model to production.
If you want to be one of the first people to get an Elio you can reserve one with a deposit for as little as $100. And if you think that you're getting a bare bones, front-wheel drive model for $6,800, you may be pleasantly surprised: the Elio comes equipped with three airbags, power windows, AM/FM stereo, air conditioning, a heater, and a rear defroster.
Recent Stories
Sobriety Checkpoint Laws: What You Need to Know
Handsome 44 Trio From Toyota Racing Development
Australia: Auto Manufacturing Done in 2017
Nissan Strikes Back With Frontier Diesel Runner
Photo courtesy of Elio Motors.
---
See Also — Elio Motors: Production Delayed Until Late 2015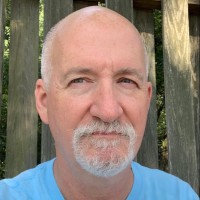 Latest posts by Matthew Keegan
(see all)