Lack of capitalization delays the Elio dream.
Paul Elio has been busy lately promoting Elio Motors, a company he founded with plans to build a $6,800 three-wheeled vehicle in Louisiana.
Following a brief appearance on Fox Friends late last month, Elio announced that Pep Boys would serve as its official service provider. Over the following weeks Elio has been busy showing off a prototype of the vehicle at venues across the country.
Elio: Production Delay
Earlier this week Elio announced that it had pushed back production until the third quarter of 2015. The company has secured a portion of a former General Motors assembly plant complex near Shreveport, Louisiana, to build the two-seater, a model it says will get 84 mpg on the highway.
Elio citied a funding delay as the reason for pushing back production. In a May 16, 2014, letter to supporters obtained by Auto Trends, Paul Elio said about the change, "This is a few months later than anticipated, with the delay tied to the evaluation of the plant as well as the timely closing of financing commitments." He went on to explain that the company was moving forward with its plans and would apprise supporters of additional updates in the coming months.
Market Capitalization
Elio Motors has assembled a Board of Directors composed of five members: James Holden, David C. Schembri, Hari Iyer, Kenneth L. Way and Stuart Lichter, with Lichter investing $7.5 million to support the company. That funding is part of the $55 million the Shreveport Times says has been raised by Elio to date. Elio claims it will need $200 million just to get production started.
Without sufficient capital, Elio Motors simply will not move forward. That is the contention of Stephanie Lynch, a Caddo Parish Commissioner, and the lone dissenter in a 2013 11-1 commission vote approving the parish's purchase of the property. Lynch then sued the commission to stop the purchase citing that it may have violated state law by using taxpayer dollars to benefit a for-profit enterprise reports Shreveport's KSLA News. That lawsuit was thrown out by a judge, but Lynch's skepticism remains.
Early Reservations Taken
Elio continues to push for early reservations, with more than 17,600 signed up as of May 14, 2014. The company provides four funding levels: $100, $250, $500 and $1,000, refundable deposits that gives people first dibs on production models based on their level of support. Those who make $1,000 deposits will also receive an additional $500 off of their purchase price.
The headwinds for bringing the Elio to market are strong and it won't be the first attempt that a three-wheeled vehicle has been proposed.
In 2005, Aptera Motors was formed with plans to bring a two-seat, three-wheeled passenger vehicle to market. The company had plans to build both electric and hybrid versions of its vehicles, acquiring funding from Google and other investors. Production was supposed to have started in 2008, but production problems and the refusal of the Department of Energy to fund a loan quashed its plans. By summer 2011 the company had begun refunding deposits, liquidating its assets just four months later.
The Elon Musk Factor
Elio supporters point to Tesla Motors as an example of an upstart automaker that has defied the odds and remains viable. Yet, Tesla was launched when government funding was strong and its founder, Elon Musk, had SpaceX and Paypal to point to as successful early ventures. Paul Elio may have a vision, but he doesn't have anywhere near the name recognition of a Musk. And with much funding still needed, Elio's plans may soon fizzle.
Additional Elio Motors News
Elio: American Made and Only $6,800?!
Elio Motors: Shreveport Fact or Fantasy?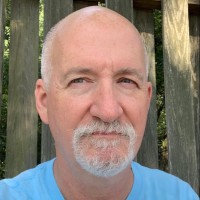 Latest posts by Matthew Keegan
(see all)