Talk about making the big time: Elio Motors, the upstart American automaker intent on bringing a three-wheel "auto cycle" to the market, made its first appearance at an auto show. And that show was none other than the 2015 New York International Auto Show, the largest and oldest automotive spectacle of its kind.
New York Press Conference
Paul Elio spoke to roughly 60 members of the press in the next to the last media conference for the show's press days. That 27 and a half minute conference was longer than the usual press confabulation, but it allowed Mr. Elio to field and answer questions from the audience.
Elio Motors made an appearance at the 2015 Consumer Electronics Show in Las Vegas in January. That venue provided yet another way for Elio to showcase its vehicle and to gauge consumer sentiment. According to Elio, the vast majority of people who were surveyed about a showcased product they would like to see built picked the Elio. From there, the company decided to give the New York auto show a try.
Model Specifications
Paul Elio repeated the now very familiar background for building the vehicle, explaining that in 2008 he realized that he was personally tired about high fuel prices and the lack of an affordable starter vehicle for consumers locked out of the market. The initial $6,800 price tag has not changed nor have the fundamentals about this vehicle.
Indeed, what you have here is a front-wheel drive "motorcycle" with two wheels up front and one wheel to the rear. This 1+1 model is powered by a 900cc three-cylinder gasoline engine paired with a five-speed manual or five-speed automatic transmission. That engine makes 55 horsepower and 55 foot-pounds of torque.
The Elio will travel from 0 to 60 mph in 10 seconds and have a top speed above 100 mph. Furthermore, it will meet the required safety measures for a vehicle in its class, including one front and two side curtain airbags.
Louisiana Plant and Funding Opportunities
Elio has secured a plant in Shreveport, Louisiana, to assemble the vehicle. The company has been relying on crowdsourcing to raise $280 million to date toward building the vehicle, with construction now expected to begin in the first half of 2016. However, additional funding is still needed and Elio has an application in with the U.S. Department of Energy's ATVM Loan Program.
But the federally-backed loan is not the sole source of funding Elio is relying on. That's a point Paul Elio made when he said that the company is "looking at a variety of funding sources" to bring the Elio to market. Earlier this month, the company announced that it had launched a 506(c) investment option to permit accredited investors the opportunity to buy into the company with a stake costing as little as $15,000.
"Whenever we take the vehicle to a public event, there are always enthusiastic fans who ask how they can invest," said Paul Elio, founder and CEO of Elio Motors. "All along, we've said we are pursuing a variety of funding sources and the 2012 JOBS Act makes this one possible. Of all our investment strategies, this happens to be one of my favorites because it gives people who are passionate about our mission a chance to participate in helping us change the world."
Elio Motors: Job Opportunities
That change may come in a vehicle that gets 84 mpg or more than three times the fuel economy of today's cars. More than 40,000 people have reservations for the Elio and once production commences, some 1,500 people will be employed to assemble the vehicle. Another 1,500 individuals will find work through a suppliers.
Although this writer has been skeptical that Elio Motors will ever bring a vehicle to market, Paul Elio's resiliency, devotion and passion are evident. Paul Elio is not a gifted speaker, but he does communicate plainly and without the hubris that is often evident in the auto industry. Money is, of course, the main holdback but at least the engineering and technological pieces seem to have come together, an important step in securing funding.

See Also — Mercedes-Benz Nabs a World Car Award Hat Trick
Photos copyright Auto Trends Magazine.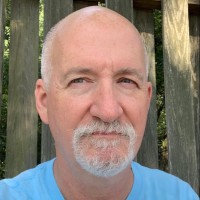 Latest posts by Matthew Keegan
(see all)