It doesn't take a full week of press fleet driving to appreciate the Porsche 911 Carrera 4S, a model that will most certainly captivate and enthrall even the most experienced automotive writer. I won't pretend that I'm an expert in all things sports cars, but I've had the opportunity to get behind the wheel of a half dozen or so high-performance models over the past year including a pair of Porsches. Each drive built on the previous one, providing me with both the connection and perspective needed as I got behind the wheel of the Carrera 4S.
Porsche 911 Carrera 4S
The 911 is, of course, the pinnacle of the Porsche line. The Carrera 4S isn't even the most explosive one of the lot — that honor belongs to its turbo and GT3 models. Porsche describes the 911 Turbo S as "the benchmark," a 560-horsepower beast that goes from 0 to 60 mph in 2.9 seconds, compared with the 4.3 seconds for the one that occupied my driveway recently. When it was wasn't on the road, of course.
And my January week with this Porsche was a weird one, even by North Carolina standards. Equipped with low-profile (summer) tires, the 911 tended to clomp around until temperatures warmed up. That meant not taking it out on sub-freezing days, then giving it multiple romps as soon as the weather broke because, by golly, it was going to get real cold again. Fortunately, I completed my drive time before a five-inch snowfall hit, icing over streets and forever eliminating the notion of taking this $138,500 beast anywhere before it was reclaimed by its handlers.
It was in 2013 that Porsche marked the 911's anniversary, the quintessential sports car that was the successor to the Porsche 356, the company's first production model. Both models point to the Type 64 or Porsche 64, the first sports car built by founder and engineer Ferdinand Porsche himself.
Mr. Porsche would likely be proud where his namesake brand is today, especially in the 911 and perhaps to a slightly lesser extent in the Cayman. We won't even mention the Cayenne, Panamera or the upcoming Macan, models that have stretched the Porsche brand and remain "ones that never must be mentioned" by some of the most diehard enthusiasts.
Natty Sports Car
Back to the model at hand. It came dressed in aqua blue metallic and 20-inch alloy wheels wrapped within Pirelli PZero tires. A few of the "extras" readily apparent were its rear windshield wiper, electric folding side mirrors, and painted wheels and wheel spacers.
Under the hood the largest of Porsche's three horizontally-opposed six-cylinder engines was waiting, displacing at 3.8 liters. On the test model it was paired with a 7-speed manual transmission — the world's first manual with seven forward gears. It is derived from a seven-speed PDK dual-clutch automatic that brings you up to highway speeds and beyond faster than you can shift the stick.
To Porsche's credit they haven't discontinued the manual. There are enough of us out there that prefer to work the transmission and have little interest in auto stick or paddle shifters. Besides, when it comes to shifting, Porsche makes you feel like an expert with its short throw, smooth moving stick. It is the type of manual you wish every manufacturer used, although certainly not at the cost of a Porsche.
Exquisite Cabin, Wonderful Ambience
Slip behind the wheel of the 911 and you immediately make the connection that this model has Ferdinand's imprint all over it despite it showing up 13 years after his death. Every square inch of the cabin is masterfully crafted with exquisite leathering, alloy trim and handles, highly supportive bucket seats, and a Burmeister audio system that brings Carnegie Hall acoustics to its interior.
Its lone deficiency is what you don't see when you get in: the strategically placed cup holders that pop out of the dashboard just above the glove box to hold a pair of drinks. They're made of plastic and are wobbly, worrying me not just once that I might break one. Cup holder layout and design: excellent. Execution? Not so much. The same design was found in the Cayman and I suspect it might be in other Porsche products.
Sport Chrono Package
The heart and soul of the 911 Carrera is the push button panel (enhanced with the sport chrono package) that sits between the transmission stick and the center storage compartment. It beckons you to push each button and begin moving from the standard comfort setting to a sport-oriented (Sport) or enhanced sport (Sport Plus) setting.
The Sport mode puts forth a firmer suspension and heightened engine dynamics, while the Sport Plus raises both another notch and extends it to include enhanced gearbox shifting. An instrument panel performance display and a dashboard-mounted stopwatch are part of the chrono package, adding to the Carrera 4S' mystique.
With Sport Plus you'll be summoning your inner race car driver to take on turns in ways you wouldn't dare try with just any car, marveling at the way the Carrera 4S negotiates every curb with precision and confidence. Also at work is all-wheel drive, what throws torque to the rear wheels most of the time and to the front wheels only when needed. Effectively, it extends an additional amount of grip from time to time.
It was on a handful of backgrounds where the 911Carrera was unleashed. Put another way, it was on those roads where the Porsche taught me the lessons and I was the all-too-eager student.

—————————————————————————————–
All-Wheel Drive Porsche 911 Carrera 4S
—————————————————————————————–
Unleashing the Beast
The Carrera 4S shines when SportPlus is selected and traction control has been disengaged. With the manual transmission, you'll employ quick shifting to reach your top speed; with the PDK you have launch control aiding your cause. The 4S is so fast that you may find yourself still in second gear by the time you hit 60 mph and never higher than sixth gear unless you are on the highway and move to seventh gear to conserve some fuel.
The all-wheel drive system is such that it is barely noticeable, kicking in as you take a sharp turn or are purposely performing donuts or other maneuvers in the parking lot — what you want to do on the track, but can't when one isn't available.
Some 911 faithful insist that the latest model with its extended wheelbase and all-wheel drive has neutralized the car, but for the rest of us it is a confidence builder and makes you feel that you've tamed the beast. You know what? You're darn tootin' right!
Music to My Ears
The 3.8 provides ample sound and power at low rpms. Absolutely, activate the sport exhaust and you'll enjoy every ripple, belch and toot it serves up, and turning off the Burmeister to absorb the sound from the engine and exhaust, a performance car melody to thrill your ears.
There are two important things that the 911 Carrera 4S does for the driver: 1), it connects you to the history of this sports car franchise, by giving you an appreciation for both the original design and the care its engineers have taken to apply that look to a wholly modern model. And, 2), the Carrera 4S gives you the confidence to push beyond whatever self-imposed limits you may have without being stupid. And if you make a small mistake (and you will), the 911 is so well-balanced that it makes the correction, instructing you on how to improve your drive.
2013 Porsche 911 Carrera 4S
Sticker price from $105,630
Price as tested: $138,635
Seats 4 occupants
3.8-liter 24-valve six cylinder boxer engine
400 horsepower @ 7,400 rpm
325 foot-pounds of torque @ 5,600 rpm
4.02 inches bore by 3.05 inches stroke
Engine compression ratio: 12.5-to-1
Seven-speed manual transmission
Wheelbase: 96.5 inches
Length: 176.8 inches
Width: 72.9 inches
Height: 51 inches
Passenger volume: N/A
Storage volume: 4.4 cubic feet
Towing capacity: N/A
EPA: 18 mpg city, 26 mpg hwy.
Premium grade gasoline
Fuel tank: 18 gallons
Curb weight: From 3,350 pounds
Vehicle assembly: Stuttgart, Germany
More Car Reviews
Happy Holidays! Enjoy the Porsche 911 Cayman S Eye Candy
Fun Factor: 2014 Nissan 370Z Touring
Porsche Carrera 4S photo copyright Auto Trends Magazine. All rights reserved.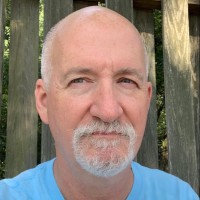 Latest posts by Matthew Keegan
(see all)