The best opportunities to purchase a new vehicle is during a manufacturer's transition times, including model changeover, the end of a generational build, and as the calendar moves from December to January.
The following six tips can save you money, enabling you to drive off in a new ride with your budget intact.
End-of-Year Car Buying Tips
1. End of Model Year
Car manufacturers used to make the model year transition in October, by updating its full product line across the board. All-new models were timed to release in the fall, putting big pressure on manufacturers to get cars to dealers in time for seasonal advertising campaigns.
These days, new models come out throughout the year, allowing manufacturers to stagger releases. When a new model debuts, manufacturers typically place incentives on previous model year vehicles to help clear dealer inventories.
Consumers should learn when the transition is being made and follow the manufacturer's website to discover what incentives — including rebates and special financing – are in place.
2. Old Design Versus New Design
Car manufacturers usually keep a model for five or six years before a complete redesign is made. In the interim, minor annual refreshes are made along with a mid-product-cycle update that is typically accomplished by the fourth year.
A complete design change signifies a generation shift. Older vehicles are routinely discounted as manufacturers seek to clear out inventory. Discounts may be deeper than with the traditional model year change-over as automakers begin to promote the new model that will cost consumers close to the sticker price.
3. Black Friday Shopping
There are times during the year when car dealers see a plunge in showroom traffic. One of those days is the Friday after Thanksgiving, the traditional start of the Christmas shopping season.
It is called Black Friday, what used to mark the day when merchants began to make a profit for the year, which is represented by going from red ink to black ink on financial statements.
Black Friday has another meaning for car dealers: a dearth of car-buying customers. With fewer customers in dealer showrooms throughout Thanksgiving weekend and with the month about to close, consumers may find dealers are eager to negotiate to meet their quotas.
Meeting those quotas means receiving more money from manufacturers for reaching their sales goals, something that would not happen if consumers stayed busy buying Christmas presents, not new cars.
4. From Christmas to the New Year
Just as Black Friday may present a special opportunity to strike a deal, the period between Christmas and the New Year can also be a good time to negotiate a new vehicle purchase. Such deals may last a few days into the new year as dealers and manufacturers will close their books no later than Jan. 4.
Car manufacturers are obsessed with market share and use these sales numbers for marketing promotion. As the year fades, automakers know which models or brands stand the chance of finishing on top and may promote these accordingly.
For example, Mercedes-Benz, BMW, and Lexus have an annual battle for luxury vehicle leadership. Year-end discounting usually begins in Nov. and lasts until early Jan. You'll also find financing and leasing deals.
5. Arrange Your Own Financing
You are in a much better negotiating position when buying a new car if you offer a 100-percent cash (all-cash) transaction. However, most of us cannot afford a heavy cash outlay, instead, we rely on loan financing or a lease to swing our deals.
Car dealers offer financing, usually through the manufacturer's financing arm as well as from banks.
Often, new cars come with incentives allowing buyers to choose between cashback or a low-rate loan. You can also arrange your own financing before you shop for a car.
In this case, when you're ready to buy, give the dealer your loan information and ask to have the rebate applied to your total. Credit unions typically offer the lowest financing rates, making it worth your while to come in with your own loan and take the rebate.
6. Rebates and Dealer Incentives
We already looked at rebates and financing, but there are other rebates available to consumers. Manufacturers like to woo customers with various enticements, but these special offers are generally not publicized. It pays to do your homework by studying the manufacturer's website.
For example, the Toyota College Graduate Finance Program provides a $500 rebate on select Toyota models and sweetens that offer by writing loans with no money down and deferring the first payment for 90 days. Its program is open to recent college graduates, people that have secured a college degree within the past two years.
Also, the Ford Motor Company awards $500 bonus cash on most Ford and Lincoln products to active duty and recently retired military personnel and their families through its Military Appreciation program. Here, military retirees have up to 24 months after leaving service (separation) to remain eligible for the rebate.
Other manufacturers usually provide similar rebates and may also offer discounts to first responders, credit union members, suppliers, and their employees. These extra incentives are typically on top of other offers and may be applied to the purchase price of the new vehicle.
Saving Money
It isn't that difficult to save money on your new vehicle purchase. Study the manufacturer's website, visit local dealer sites, and keep in mind the special offers listed here when negotiating your price.
It is possible to save thousands of dollars, especially on well-equipped models. Don't allow cash offers to fall to the wayside by not having the dealer apply what's available to you.
---
See Also – Care Tips for Your New Vehicle
Photos copyright Auto Trends Magazine. All rights reserved.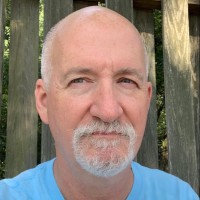 Latest posts by Matthew Keegan
(see all)