Niche 2014 Ford F-150 SVT Raptor introduced.
The Ford F-150 is the best selling pickup truck on the planet, harnessing volume sales to keep ahead of the competition. But, it isn't the volume models that define this truck for many buyers, rather the many and varied sub-models that have been sold down through the years.
SVT Raptor Prowess
On top of the speciality model heap is the SVT Raptor, a high-performance model designed for serious off-road enthusiasts, people that are want something that goes beyond the show to tell. The 2014 F-150 SVT Raptor Special Edition quick, say that fast three times hits the market this fall. New touches include a Ruby Red finish, special exterior graphics and numerous cabin refinements. If red isn't to your liking, then a Tuxedo Black Metallic finish can be had instead. Then there are the non-special edition models that might be more to your liking.
Although SVT Raptor is a niche model, Ford sold more than 13,000 copies in 2012. So far this year sales are up by 14 percent, demonstrating that this trucks appeal is a fairly broad one.
Incremental Model Changes
Changes to the SVT Raptor line have been incremental with Ford adding a four-door SuperCrew model to its existing two-door SuperCab edition beginning in 2011. In 2012, Ford added a Torsen limited-slip differential to the trucks 4WD system along with a grille-mounted camera to expand driver visibility when rock climbing.
In 2013, Ford added headlock capable wheels for improved traction and HID headlamps. Ford SYNC was also made available to the SVT Raptor line for the first time.
Inside, the special edition enhancements include Brick Red seat bolsters with black inserts and cloth honeycomb highlights, a console top finish panel, and center stack and door panel appliqué accents. All models are outfitted with all-terrain tires, internal triple-bypass FOX Racing Shox™ dampers, skid plates and hill descent control.
Engine and Transmission
Every SVT Raptor is powered by a 6.2 liter V-8 engine that is rated at 411 horsepower and makes 434 foot-pounds of torque. This engine is paired with an electronic six-speed automatic transmission that features a tow/haul mode and manual shifting capabilities.
The truck's four-wheel-drive system is of shift-on-the-fly design and the front differential has a 4.10 to 1 gearing the same as the rear electronic-locking differential.
(See Also — A Whole Lot of Awesome: Chevrolet Colorado ZR2 Bison)
Ford's Premium Truck
Will the 2014 edition be a crowd pleaser? Doug Scott, Ford truck group marketing manager believes that it will noting, "Raptor owners are looking for a high-performing, uncompromising off-road pickup truck with the features and luxuries found in today's premium trucks." Scott calls the latest edition the best Raptor yet, representing the fifth year that this niche model has been available.
---
Additional Ford F-150 Stories
7 Highlights of the 2015 Ford F-150
Aluminum Tough: 2015 Ford F-150
Would You Pay $70,000 for a 2016 Ford F-150?
Updated 2018 Ford F-150 Features New Gas and Diesel Engines
Photos courtesy of the Ford Motor Company.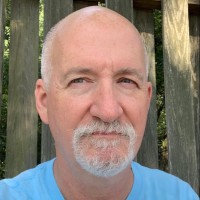 Latest posts by Matthew Keegan
(see all)