Distracted Driving
Distracted driving remains a significant problem, one that accounted for an estimated 3,311 of the 32,367 traffic fatalities in 2011 according to the National Highway Traffic Safety Administration. Such distractions are attributed to a number of factors including texting and reading email while driving, occurrences that were tracked by the federal government for the first time beginning in 2010.
Though the overall traffic fatalities death rate continues to fall, death by distracted driving rose by 1.9 percent over 2010. Data for 2012 is expected to be released later this year.
CDC Weekly Report
The Centers for Disease Control and Prevention recently conducted its own study of distracted driving and published that information in its appropriately named Morbidity and Mortality Weekly Report released this month. That study looked at two areas of distracted driving:
1) cell phone use while driving; and
2) reading or sending text or e-mail messages while driving.
The CDC surveyed US drivers aged 18 to 64, and compared American driving habits with a corresponding demographic in Belgium, France, Germany, the Netherlands, Portugal, Spain and the United Kingdom. European data was pulled from 2011 EuroPNStyles and HealthStyles surveys.
Driven to Distraction
What the CDC discovered was startling including:
69 percent of U.S. drivers talked on their cell phone while driving within the 30 days before they were surveyed. In the UK, some 21 percent admitted to doing the same.
31 percent of American drivers reported that they had read or sent text messages or emails while driving. In Spain, 15 percent of drivers reported engaging in the same behavior.
There is virtually no gender gap in the US when it comes to distracted driving, with both sexes just as likely to engage in potentially deadly behavior.
Young people, including drivers that grew up in the digital age, are more likely to drive distracted than more mature individuals. A higher percentage of people aged 25 to 44 have admitted talking on a cell phone while driving than drivers aged 55 to 64. Among the youngest group, 18 to 34 year olds, emailing and texting while driving outpaced drivers aged 45 on up.
Safety Advocate
Melanie Batenchuk, vice president at the BeeKeeper Group, editor of BeCarChic.com and president of the Washington Automotive Press Association weighed in following the reports release. Ms. Batenchuk has been a leading advocate for speaking out against distracted driving, by highlighting the risks to drivers, passengers and pedestrians all.
Said Batenchuk, We have become so accustomed to holding our mobile devices in our hands while doing everything else that using it while driving is almost second nature. We must resist the temptation and challenge ourselves to put the device aside and focus on the drive. That is precisely what the Distraction Free Fridays campaign focuses on – encouraging others to commit to driving without using their mobile devices one day a week. By consciously setting aside one day to drive distraction-free, it makes it easier to say, 'no' to those demanding buzzes and pings more often. Batenchuk and Carlos Beltrán coordinate DFF, placing special emphasis on April as part of a Distracted Driving Awareness Month campaign.
Car manufacturers, federal and state governments, mobile phone manufacturers, wireless carriers an industry advocates have teamed up to, implement common-sense solutions that help to keep drivers out of harm's way, said Batenchuk who also noted how mainstream these devices have become in just the past 10 years. One of the solutions is handsfree integration of cell phones with vehicle infotainment systems, technologies that are now available in mostly every model built today.
Young Drivers Targeted
The CDC notes that a variety of strategies have been used to combat distracted driving in the US and elsewhere with driver education, legislation, technology and communication campaigns each playing a part. Young drivers, given their increased vulnerability, are particularly targeted in the US with 33 states and the District of Columbia now restricting them from cell phone use while driving. Parents, of course, can play a significant role in helping to curb distracted driving with the CDC encouraging families to implement a parent-teen driving agreement in a bid to keep youngsters safe.
There are other ways that policy makers are seeking to save lives. The NHTSA has teamed up with the Ad Council to run TV spots, including one that shows the average texting based distraction is five seconds, or enough time to cover the length of a football field when traveling at 55 mph.
---
See Also — Solving the Distracted Driving Problem
Photos procured from Wikipedia. All rights reserved.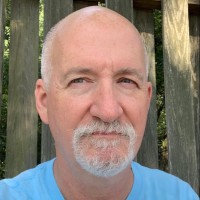 Latest posts by Matthew Keegan
(see all)