A hybrid option comes to Acura.
Up until now, Honda's Acura brand has not had a hybrid model. That may seem strange given that Honda and Toyota both got started with hybrids at about the same time, and Toyota's Lexus division has had hybrids for several years. The 2013 Acura ILX is about to change things for Honda's premium brand, by introducing a "gateway" model to introduce a new group of shoppers to Acura including a hybrid edition.
All-New Model
As a gateway model, the Acura ILX is designed to appeal to Generation Y buyers who prize luxury, are seeking value and want a vehicle that reflects their concerns for the environment.
"First-time luxury buyers tend to place a high value on exterior styling, affordability and environmental issues, and that's what we have created with the new Acura ILX," said Jon Ikeda, head of the Acura Design Studio. "The strategy behind this new model is to position ILX as the first opportunity for many young buyers to enter the luxury market."
Chicago Auto Show
Acura used the 2012 Chicago Auto Show to introduce its newest model. The 2013 Acura ILX will offer three powertrain choices starting with a 2.0-liter four-cylinder engine that is rated at 150 horsepower at 6,500 rpm and 140 foot-pounds of torque at 4,300 rpm. This engine is paired with a sequential shift 5-speed automatic transmission and will achieve an estimated 24 mpg city, 32 mpg highway.
Giving the ILX more zip is a 2.4-liter four-cylinder engine that is rated at 201 horsepower at 7,000 rpm and 170 foot-pounds of torque at 4,300 rpm. This engine is paired with a 6-speed close-ratio manual transmission and is expected to achieve 20 mpg city, 29 mpg highway.
Hybrid Drive System
Acura's first use of a hybrid drive system will pair a 1.5-liter four-cylinder engine with an Integrated Motor Assist electric motor. Combined the two systems will produce 111 horsepower at 5,500 rpm and 127 foot-pounds of torque at a range from 1,000 to 3,000 rpm. This model allows the engine to enter idle mode at stops, effectively shutting down the engine until the gas pedal is engaged again. Acura expects that this model will get 35 mpg city, 38 mpg highway.
Amenities and Packages
The 2013 Acura ILX offers numerous sought-after amenities. Keyless access with smart entry and push-button start is standard. The way that this works is that a sensor in the driver's key fob detects that person's proximity and automatically unlocks the driver's door with one tug of the door handle. Once inside, the drive need only close the door, buckle up, push the ignition button, engage the transmission and drive off.
A Pandora Internet radio interface is also featured and includes an SMS text message function for connectivity. Choose the available premium package and this model adds leather seating surfaces, heated front seats, an upgraded 360-watt stereo system and a rearview camera.
Its technology package adds to the premium package by bringing in an ELS Surround audio system along with AcuraLink Satellite Communication System, Acura Navigation System with Voice Recognition, AcuraLink Real-Time Traffic with Traffic Rerouting, and AcuraLink Real-Time Weather with radar image maps. Its navigation system makes use of a 60-gig hard disk drive including 15 gigs that can be specifically allocated for music storage.
Made in the USA
Honda has yet to announce pricing for the Acura ILX which will go on sale this spring. The ILX will be manufactured solely by Honda Manufacturing Indiana, LLC (HMIN) at the company's Greensburg, Ind., manufacturing plant, one of four manufacturing plants the Japanese automaker operates in the United States.
---
See Also — Acura ILX Hybrid Takes a Bow
Photo copyright American Honda Motors, Inc.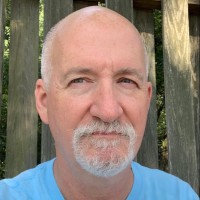 Latest posts by Matthew Keegan
(see all)