Many European cars are, for the most part, unheard of in the United States, or barely known due to popular culture. And there are many reasons why that is the case.
On the one hand, their cars simply do not fit the North American market and their sales would be so low that they consider it not worth the hassle. People in the US and Canada look for completely other features and traits on cars, features which some European cars simply do not bring to the table.
On the other hand, the manufacturers have other brands for sale in the United States, but generally, they are quite undesirable, for some reason. European cities feature narrow roads, short distances between points, and driving in a capital city delivers traffic tie-ups.
Let's examine eight European brands that are not currently available in the U.S.
European Car Brands Not Available in America
1. Peugeot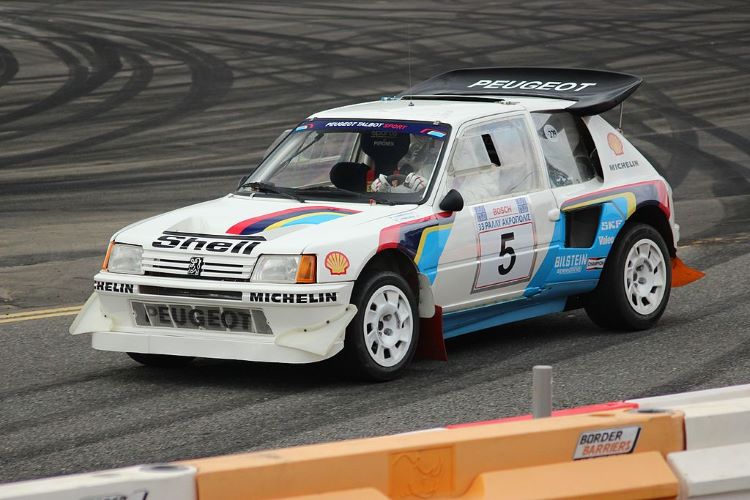 Peugeot was founded back in 1810 with a steel foundry, which was followed by industrial tools, kitchen tools, bicycles, and cars in the late 1800s. In 2021, they merged with many other brands to form Stellantis N.V.
In Europe, Peugeot is known for making small hatchbacks (like the Peugeot 208 and Peugeot 308), small crossover SUVs (Peugeot 2008, 3008, and 5008), small and midsized sedans (Peugeot 301, 408 and 508), vans, and the 208 GTI hot hatch.
Furthermore, Peugeot is known for its performance and dominance in rally. They won multiple championships over the years and hold the Pikes Peak record, which gave them plenty of notoriety.
Their most recognizable model is the Peugeot 205 GTI, which was used extensively in Group B and Group A rally competitions, packing an engine with an estimated power of 350 horsepower on a chassis that weighs under 2,000 lbs.
See Also – What is the Peugeot 508?
2. Citroen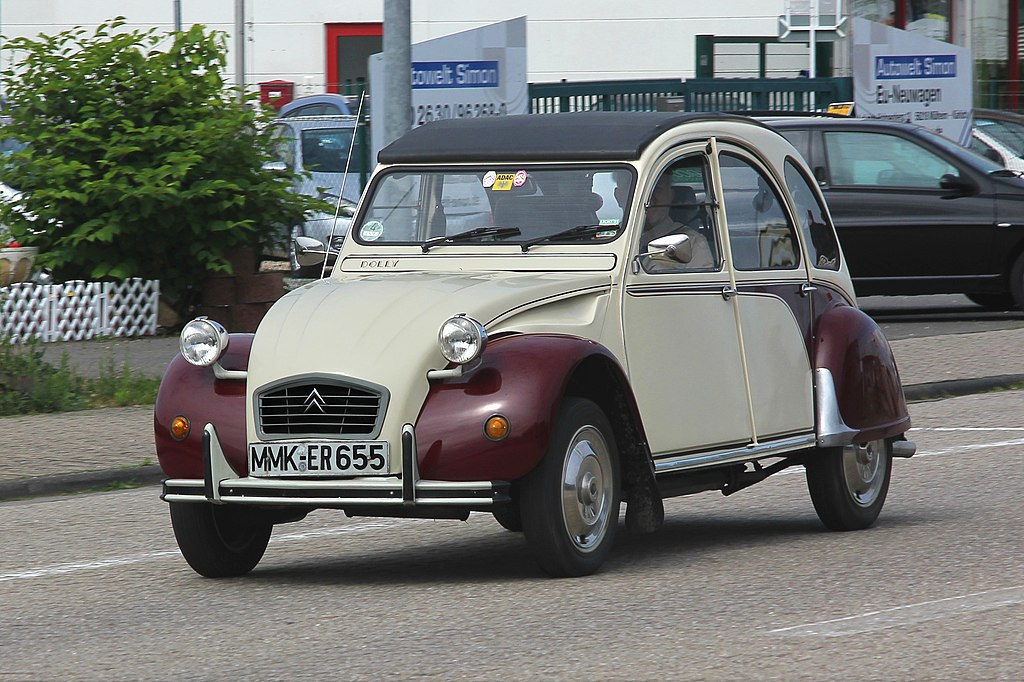 Citroen is, for the most part, the sister company of Peugeot, especially today. However, early on they were pioneers of innovation, creating modern disc brakes and swiveling headlights. They were founded in 1919, merged with Peugeot in the 1970s, and are now also a member of Stellantis.
Effectively part of Peugeot, most of their current models are very similar to Peugeot's offerings. Small hatchbacks are the norm, like the Citroen C1, C3, and C4. Moreover, their crossover derivatives include the Aircross, while their MPV derivatives include the Picasso, the crossover SUV C4 Cactus, and quite a few vans.
Citroen's most well-known model is the 2CV. It was used to introduce radial tires to the mark. It was also designed with a very specific goal in mind: to carry four people and 110 pounds of farm goods at the nearby marketplace while average 30 mph and returning 80 mpg.
3. DS Automobiles
DS Automobiles was founded in 2009 and is a subsidiary of Peugeot and Citroen. The old PSA Group initially comprised the first two alone, which were not known for being premium brands. Therefore, the DS brand was conceived to fix that. DS is to Peugeot and Citroen as Lexus is to Toyota, Acura to Honda, and Infiniti to Nissan.
DS Automobiles offers a handful of models, including two small luxury SUVs in the DS 3 Crossback and DS 7 Crossback, the DS 4 small hatchback, and the DS 9 executive sedan. The DS name was taken from the original Citroen DS, which appeared in 1955.
The Citroen DS was full of innovation, such as a self-leveling system using complex hydraulics, power steering, a clutchless semi-automatic transmission, fiberglass, and many other engineering masterpieces.
4. Renault
Renault is another French manufacturer with a lot of heritage. Renault itself is the main company with Groupe Renault, and they have many subsidiaries across a variety of markets, such as Dacia, Alpine, and Samsung Motors. Further, the company is in alliance with Japan's Nissan Motors.
Renault produces vehicles worldwide. These models include small hatchbacks such as the Renault Clio and Megane along with the fully electric Renault Zoe and the supermini Twingo. Among the sedans are the Megane and Fluence, small crossovers (Captur and Kadjar), minivans (Scenic and Espace), regular vans, and many others.
Renault also offered several popular and even wacky cars but the company is well known for its prevalence in rally and, more recently, Formula 1. For instance, the Renault 5 Turbo was used extensively in the rally scene for around 20 years beyond when the company quit manufacturing them.
The successor was the Renault Clio V6, which was a mid-engine, rear-wheel-drive, V6-powered hatchback. It appeared in the "Need for Speed" video games franchise, the Gran Turismo franchise, Forza, and many other games. In effect, it is the gaming culture that introduced people to the brand.
5. Dacia
Dacia was founded in 1966 when Romania was under communist rule. In 1999, the company was bought by Groupe Renault. The goal was to produce inexpensive cars for European consumers, which proved profitable for the automaker.
Currently, Dacia sells a small Sandero hatchback, a small Logan family car, a small Duster crossover SUV, and a Duster pickup truck. Also, the company offers the Lodgy MPV, Dokker van, and various Stepway derivatives for off-road purposes. The most well-known model is the Dacia 1300.
The car was produced for 35 years, itself a version of the Renault 12, but developed by Dacia. In effect, the 1300 represented a more refined version of communist-era vehicles, which were inexpensive and reliable. Indeed, people learned to fix them using twigs and wires, so even if they were rust buckets, they were appreciated globally due to their versatility and ease of repair.
6. Skoda
Skoda is a Czech company founded in the late 1800s. After quite a few mergers between different companies, they produced their first car in the early 1900s. For the most part, they manufactured outdated rear-engine family cars. That changed when Volkswagen took a 30-percent stake in the company in 1991.
By 2000, Skoda became a wholly-owned subsidiary of the Volkswagen Group. Today's Skoda models have largely redesigned Volkswagen vehicles. For example, the Fabia is heavily related to the VW Polo, the Octavia with the Golf, and the Citigo with the Up. But there are a few models unique to Skoda.
These include the Scala, which is a small hatchback situated between the Fabia and Octavia. They also have a range of SUVs. For instance, the Kamiq and Karoqor are small SUVs, while the Enyaq iV is fully electric. Its largest model is the Kodiaq, which is similar to the Volkswagen Tiguan.
In the UK, the Skoda Rapid was considered the "poor man's Porsche," offering a similar design with its rear engine placement and rear-wheel drive. In any case, this layout is highly engaging and fun to drive, even though the engine produced a paltry 63 horsepower.
7. SEAT
SEAT (originally Sociedad Española de Automóviles de Turismo) is a Spanish company with an interesting history. Founded in 1950 when Spain's economy was in poor shape, most of the vehicles available to consumers were low-volume luxury cars from Hispano-Suiza.
When SEAT was formed, the company partnered with Fiat to develop its first cars. With the majority initially controlled by the Spanish government, Fiat later joined with six Spanish banks to take over the company. For many years, SEAT produced licensed Fiat models under its name.
In 1986, Volkswagen purchased SEAT outright and began transitioning the product line to reflect its models. Like Skoda, most SEAT models have reskinned Volkswagen vehicles. For example, the SEAT Leon is based on the Golf, while the Ibiza and VW Polo are also similar. Other models include the Arona, Ateca, and Terraco crossover.
SEAT also has the performance-oriented CUPRA sub-brand, which was formerly known as SEAT Sport. One example is the SEAT Leon CUPRA, which is quite similar to the Golf GTI. Both are well-known in the rally scene. The SEAT Ibiza Kit Car also has the distinction of being the first brand to win the FIA 2 Liter World Rally Cup Title during its debut year.
8. Lancia
Lancia is an Italian corporation renowned for its rally heritage. They remain the manufacturer with the most titles at the World Rally Championship, even though they last participated in 1992. Lancia changed motorsport as we know it, thanks to significant amounts of innovation.
In 1969, Lancia was bought by Fiat, keeping their heritage until 2007 when the brand changed its organization scheme. Part of Fiat Chrysler, itself now under Stellantis, the brand currently has just one model.
Fortunately, Stellantis sees a future for Lancia and has new models planned. As of this writing, the Lancia Ypsilon holds sway. This vehicle is a premium supermini based on the Fiat 500, and available only in Italy.
As far as Lancia's heritage, there are several models to consider. Lancia's most important is the Stratos, a 1970s-era sports/rally car noted for its many World Racing Cup (WRC) victories.
It was a homologation car, meaning Lancia only needed to produce 500 models to participate in rallying. The car was designed for dirt and mud and powered by the same V6 engine found in the Ferrari Dino.
European Brands
So, there you have it. Eight European brands that are not within the reach of North American drivers. That said, you can experience any one of these brands the next time you visit the continent – either as a passenger or by renting one and driving it yourself.
---
References
Peugeot. History. [Online] https://www.peugeot.ph/brand-and-technology/history/.
Citroen. History. [Online] https://www.citroen.co.uk/about-citroen/history.html.
DS Automobiles. Heritage. [Online] https://www.dsautomobiles.co.uk/inside-ds/heritage.
Renault. Heritage. [Online] https://www.renaultgroup.com/en/our-company/heritage/.
Dacia. Dacia's Story. [Online] https://www.dacia.co.uk/dacia-story.html.
Skoda. Heritage. [Online] https://www.skoda-auto.com/world/heritage.
SEAT. History. [Online] https://www.seat.com/company/history.html.
Auto Sprint Chicago. The History of Lancia. [Online] https://www.autosprintchicago.com/blog/2017/10/11/the-history-of-lancia.
Photo Credits
Peugeot — Peugeot 205: Steven Straiton from UK, CC BY 2.0, via Wikimedia Commons
Citroen — Citroën 2 CV Dolly, Baujahr 1987, in Fahrt (fiktives Kennzeichen) — https://commons.wikimedia.org/wiki/File:Citroen_2_CV_Dolly,_Bj._1987_(2012-06-10_Sp_b).JPG
DS Automobiles — https://uk-media.dsautomobiles.com/en/ds-automobiles-uk/photos?page=4
Renault — Renault Twingo, 3. Generation, gebaut seit Herbst 2014 — https://commons.wikimedia.org/wiki/File:Renault_Twingo,_Generation_3_(2017-07-27_Sp).JPG
Lauf der Formula Renault 1.6 NEC Junior am Nürburgring 2013, Fahrer: Larry Ten Voorde — https://commons.wikimedia.org/wiki/File:Formula_Renault_1.6_Nurburgring_2013.jpg
Dacia — Dacia Jogger Extreme, copyright Renault Group
Skoda Karoq — https://upload.wikimedia.org/wikipedia/commons/thumb/b/b1/Skoda_Karoq_2017.jpg/1280px-Skoda_Karoq_2017.jpg
SEAT — https://commons.wikimedia.org/wiki/File:2018_SEAT_Arona_SE_Technology_TSi_1.0_Front_(1).jpg
Lancia — Lancia Ypsilon — https://upload.wikimedia.org/wikipedia/commons/e/e9/Lancia_Ypsilon_0.9_TwinAir_Turbo_8v_Platinum_%28II%29_%E2%80%93_Frontansicht%2C_31._Dezember_2012%2C_D%C3%BCsseldorf.jpg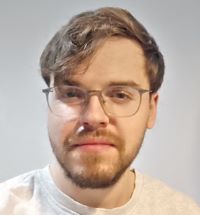 Latest posts by Cristian Puscasu
(see all)