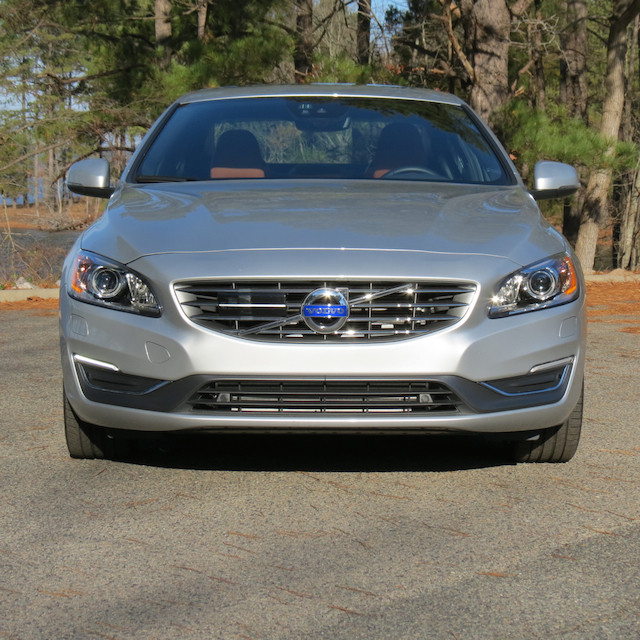 Volvo is still alive and kicking, one of the smaller premium brands left in the world. The Swedish automaker is now owned by Zhejiang Geely Holding Group, a Chinese company that bought Volvo Cars from the Ford Motor Company in 2009. Founded in 1927, Volvo has managed to survive in a hotly-contested segment by emphasizing its star attribute — safety.
2016 Volvo S60
A Volvo S60 sedan followed an XC60 crossover by a month in my press fleet rotation, with both models powered by a supercharged and turbocharged four-cylinder gasoline engine. Soon, every Volvo built will be powered by nothing but fours, the first premium make to do so. It is a risky move: there are people who want the larger engines and as soon as they hear "four" they'll move on to BMW, Mercedes-Benz and Jaguar, among others.
The four banger in the Volvo should not be easily dismissed, however. The 2.0-liter engine produces 302 horsepower and 295 foot-pounds of torque, numbers that rival naturally-aspirated V-6 engines displacing around 3.6 liters. Moreover, a conscientious driver may be able to attain the 35 mpg highway rating although my 24.3 mpg average for the week was closer to what you get around town. More about the drive later.
Volvo has certainly come a long way over the past decade. Quite frankly, it needed to move away from Ford's influence to a new owner that would allow it to move forward in a global market. Its Chinese titleholders have permitted the company to stay the course while enabling Volvo to expand its presence in China.
Made in Belgium
Geely hasn't rushed shifting production to China and it isn't about to abandon Europe in the process. Most models are built at its manufacturing plant in Torslanda, Sweden. The S60, like the previously tested XC60, are built in Ghent, Belgium. The company maintains a manufacturing plant in Malaysia and now produces several models in China. At some point, one or more of those models will be shipped stateside.
Today's Volvo models have lost the boxiness that once defined them. The S60 is sleek, aerodynamic and is positioned to compete against the likes of the BMW 3 Series, Cadillac ATS and the Mercedes-Benz C-Class.
From the front, you might not know it was a Volvo apart from its trademark "iron" symbol and diagonal slash. The hood pushes down to the fascia, offering a bold, but sporty design with its wrap around headlight assembly accentuated by parking lights. A large lower grille opening is flanked by cut outs for the LED daytime running lights. They also house cornering lights that activate as you make your turns — I like this feature as it helps the driver see around poorly lit corners.
To the rear, a recognizable wraparound tail light design is marked by LED lights that flow from the top of the bumper to the base of the rear deck. Character lines run across the profile at door level height and also just above the rocker panel. Its profile is sporty; the roofline slopes to the rear deck.
On the Inside
Inside, the Volvo S60 provides materials that are on the same level as its competitors. You get hardened plastics across the dashboard and around the doors with generous amounts of high-end leathering covering the seats, the door inlays, around the steering wheel and on top of the center storage compartment. Wood and metal accents provide sophistication and give this model added flair.
The S60's instrument panel is digitalized, featuring a large speedometer/tachometer in the center, flanked by additional details, including your average mpg, outside temperature, average speed and your current time. On the face of the steering wheel are the usual cruise and secondary audio controls.
At the top of the center console is a small, colorful display featuring controls for the radio, media, telephone and navigation. You can sync your smartphone with the system and play your favorite music. Switches and knobs located beneath that offer hands-on control for the infotainment system as well as for climate control. At the base of the stack are buttons controlling the rear headrests, lane departure, instrument panel, lane spacing and parking. This model comes with heated and cooled front seats.
The gear shift can be operated in automatic or manual mode, the latter is controlled by shifting the lever forward to go up in gears or backwards for lower gears. Volvo also includes steering wheel mounted paddle shifters.
A sliding cover between the front seats reveals two cup holders and a 12-volt outlet. A small, but deep storage compartment completes the separation and comes with a USB port and an auxiliary input connection.
The glove box is of average size and contains a storage slot on the inside door and provides deep storage. All four doors contain small storage compartments; there are no bottle holders present. This model has four cup holders, including two in the rear when the arm rest is folded down. A covered storage compartment is also included.
The front seats are amazingly comfortable and supportive with nifty active head rests providing an extra measure of safety. The seats are electronically operated and both come with "secret" storage compartments on the leading edge. You'll also find another storage compartment behind the center console. It is open on both ends to hold a smartphone or maybe a snack or two.
The rear bench seat is comfortable for two, but not particularly pleasant for three. My near six-foot frame fit back there with about an inch to spare between the top of my head and the headliner. The seats are supportive and comfortable; leg room is tight if the driver or front passenger insists on pushing their seats all the way back.
---
2015 Volvo S60
---
Volvo and Safety
Safety is, of course, a Volvo mainstay. I've already hinted as much in mentioning the active head rests. Volvo's safety initiative goes much further than that. They have a vision that "no one will be seriously injured or killed in a new Volvo by 2020." That's a bold statement, one that will be accomplished once autonomous driving is the law of the land.
The Volvo S60 comes with adaptive cruise control, what allows you to set your distance between your car and the vehicle in front of it. It also comes with a 360-degree camera to help you see obstacles around the car, especially helpful when parking or maneuvering around tight spaces.
No worries about using the high beams either — they automatically switch between low and high beams at night — switching to low beam when the sedan detects other vehicles, cyclists and pedestrians within it light field. City Safety automatically brakes the vehicle if you do not respond in time. This model also comes with forward collision warning and detects pedestrians and cyclists that cross in front of the car. Blind spot information, lane keeping assist and a suite of airbags are also at work.
For 2015, Volvo offers four engine choices with the S60. A 2.0-liter turbocharged direct injection four-cylinder engine making 240 horsepower is standard; a turbocharged 2.5-liter five-cylinder engine making 250 horsepower is available. Both engines are available in the T5 models.
A supercharged and turbocharged 2.0-liter four-cylinder engine making 302 horsepower is standard in front-wheel drive T6 E-Drive models. And a 3.0-liter turbocharged six-cylinder engine powers T6 R-Design models that are also all-wheel drive.
Because I had the E-Drive T6 that means I had the smaller, more powerful engine and front-wheel drive. Yes, it is all very confusing — soon, however, Volvo will offer the family of four-cylinder engines only.
The last Volvo I drove was similarly equipped as the S60 and torque understeer was rampant. In the S60 it was still noticeable, but more restrained. Let's just say that for some buyers all-wheel drive will be preferred from both steering and handling standpoints.
The supercharged-turbocharged combination works well with this engine, with no turbo lag present. Press down hard on the accelerator and this sedan powers down the road with authority.
Steering is decent, but you won't feel as connected as you would in a BMW or a Mercedes-Benz. The suspension seems light, tuned somewhere between what the typical European sports sedan offers and what traditional American sedans once provided. You have three steering system modes to choose from — find the one that you like and you probably won't be disappointed.
Bang for the Buck
Safety has long been a chief selling point for Volvo and in the S60 T6 you get the performance that goes with it. You'll pay at least $40,000 for one and if you are shopping around then cars like the Buick Regal, Audi A3, Volkswagen CC and Acura TLX might also be considered.
2015 Volvo S60
Sticker price from $38,150
Price as tested: from $46,525
Seats 5 occupants
2.0-liter 16-valve supercharged and turbocharged four-cylinder gasoline engine
302 horsepower @ 5,700 rpm
295 foot-pounds of torque @ 1,800 to 5,500 rpm
3.23 inches bore by 3.67 inches stroke
Engine compression ratio: 10.3-to-1
8-speed automatic transmission
Wheelbase: 109.3 inches
Length: 182.5 inches
Width: 73.4 inches
Height: 58.4 inches
Passenger volume: 93 cubic feet
Storage volume: 12 cubic feet
Towing capacity: Up to 3,500 pounds
EPA: 24 mpg city, 35 mpg highway
Regular grade gasoline
Fuel tank: 17.8 gallons
Curb weight: From 3,472 pounds
IIHS safety rating: Top Safety Pick+ (2014)
Limited vehicle warranty: 4 years/50,000 miles
Powertrain warranty: 4 years/50,000 miles
Corrosion warranty: 12 years, unlimited miles
Vehicle assembly: Ghent, Belgium
More Car Reviews
Professional Grade: 2015 GMC Sierra Denali 2500 HD
Luxury Refreshed: 2015 Lincoln Navigator
Stealth Sports Coupe: 2015 Infiniti Q60S
---
2015 Volvo S60 photos copyright Auto Trends Magazine. All rights reserved.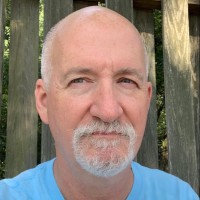 Latest posts by Matthew Keegan
(see all)