The fall edition of the Charlotte Autofair is now over, what its organizers and supporters consider a success.
As mentioned on these pages previously, the fall show is smaller than the spring show, but its still features thousands of vendors, multiple car clubs and special events that pull in visitors from the Carolinas and beyond.
My personal visit began Friday at noon and continued to Saturday at 3 p.m. My oldest son, Thomas, accompanied me, taking several of the shots that appear with this article.
We were able to take in each of the key events including shows involving King BMW Bike stunt performers, view the 60th anniversary Corvette and 50th anniversary Lamborghini displays, speak with the two stars from Discovery Channels Moonshiners show, learn about a zombie fighting apocalyptic vehicle, and meet with the representatives of a budding hovercraft production company.
Among our findings this past weekend were the following notables:
New sponsorship sought.
The Charlotte Autofair has long been sponsored by the Food Lion supermarket chain, but that changed this Sept. when the company dropped its support, choosing to put its advertising dollars elsewhere. That means if you want to sponsor future shows, you should contact the Charlotte Motor Speedway for more information. Its a big time sponsorship too with the sponsoring name mentioned each time autofair is uttered.
A stunning performance.
The King BMW Bike crew were strutting their stuff on Fri., but just moments before the first Sat. show was to begin, it started to rain. That kept the guys off of the ramps, but they still performed their many acrobatic tricks on firmer, although slippery pavement.
Barn finds and then some.
On hand signing copies of his books was Tom Cotter, whose barn finds have been displayed at previous autofairs. Tom graciously signed my purchased copy of The Corvette in the Barn, offering multiple stories about his many finds. Speaking of finds, I had the opportunity to speak with Tommy Loftin regarding his barn find, a 1954 Corvette that his wife discovered. Notably, that car was sitting covered in a opened garage less than two miles from their house. Driving by, Brenda Loftin recognized the uncovered tail lights and told her husband who then purchased the vehicle.
Moonshiners, stills and all.
Josh and Bill from Moonshiners gave me a quick summary of what they do including taking 25 pounds of mash to yield four pounds of moonshine. The TV stars were on hand to sign photographs and were a popular fixture at the show. The show now has a strong global following with fans from Japan to Ghana writing in. Moonshine is legal by the way the government just wants to tax it.
They fight zombies, don't they?
A production copy of the Local Motors Rally Fighter was on display, a kit car powered by the LS3 6.2-liter V-8 found in the Corvette. That vehicle is built in Arizona and is street legal and 50-state emissions compliant. It has the body of a sports car and the platform of an SUV, but only weighs 3,800 pounds. Buyers of the vehicle (just 2,000 will be built) have a hand in assembling the car, designed to outrun zombies and run over not a few should the The Night of the Living Dead, story line become a reality.
Float or fly, your hovercraft will get you there.
Two young guys, Michael Mercier and Chris Jones, are behind the Mercier-Jones hovercraft that they hope to bring to production. A prototype of this personal transportation vehicle was on display, having just completed its first (and successful) on water test.
It is an entirely futuristic vehicle, one powered by a hybrid drivetrain with its engine supplied by Kohler. The guys, who are cousins, say that the hovercraft has a cruising speed of 35 mph and a top speed of 80 mph. It is a two-person tandem vehicle with a range of 150 miles. Its futuristic design and the aspirations of Mercier-Jones may remind you of another upstart company Tesla Motors.
Spring 2014 Charlotte Autofair
Planning for the Spring 2014 Charlotte Autofair is well underway, scheduled for April 3 through 6, 2014, at the Charlotte Motor Speedway in Concord, NC. Auto Trends plans to be at that show and were also following up on some of the stories mentioned here, so please stay tuned.
In the meantime, the following photographs represent just a small sample of the many classic, exotic, antique and specialty cars on display at the most recent show.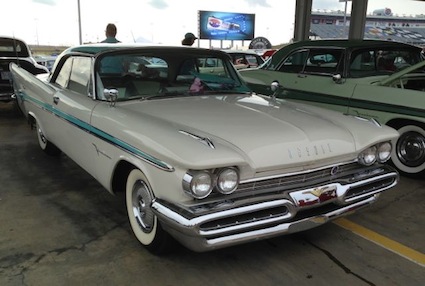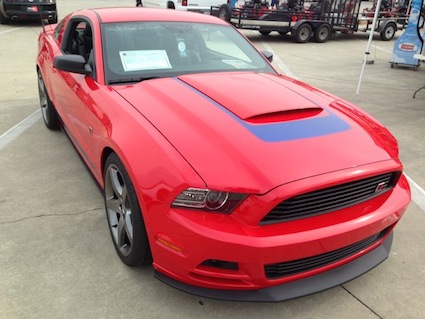 ---
See Also – This Week: Fall 2014 Charlotte AutoFair
Photos copyright Auto Trends Magazine. All rights reserved.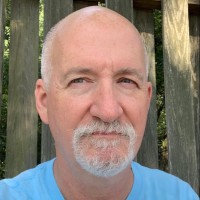 Latest posts by Matthew Keegan
(see all)