One of the more unusual automotive enthusiast gatherings is the Charlotte AutoFair, a significant automotive event held twice each year. More than 100,000 people attend these four-day events, held in April and again in Sept. at the Charlotte Motor Speedway in Concord, NC.
The Fall 2013 segment begins today and continues through Sunday. Auto Trends will be at the Charlotte AutoFair on Friday and Saturday, the two busiest days for this event.
Chevrolet Corvette Tribute
This fall's show will accommodate a number of special features including a tribute display marking the 60th anniversary of the Chevrolet Corvette. Now in its seventh generation, the 2014 Corvette maintains the brand's heritage while embracing updated styling and new technologies.
What will interest Corvette faithful the most at the Charlotte AutoFair are the more than 20 Corvettes that will be on display including a barn find that Brenda Loftin discovered in her neighbor's garage. Brenda and her husband, Tommy, began to restore the white 1954 Corvette in 2011 with the help of their friends and entered it into the National Corvette Restorers Society awards program. The restored Corvette won the society's highest award, "The Duntov Mark of Excellence." Incidentally, Lofton heads up the Queen City Corvette Club, one of four Corvette clubs that will be on hand at the AutoFair.
NASCAR and Moonshine
You knew that NASCAR traces its origins to bootlegging didn't you now? Yes, during the days following Prohibition bootleggers ran moonshine to their customers, using modified vehicles to evade tax revenue enforcers. Even as the practice of "running shine" eventually faded, races featuring these cars sprung up. By 1947, the National Association for Stock Car Auto Racing (NASCAR) was formed for what has become one of the largest professional sports in America.
At the Charlotte AutoFair three autograph sessions will be held on Friday and Saturday with Josh and Bill, stars of the hit Discovery Channel show "Moonshiners." Each session will take place at the Old Smokey Moonshine booth just outside of the Showcase Pavilion. Visit GoCarolinas.com for time signing information.
High Flying King BMX Bikers
It seems that every Charlotte AutoFair has at least one special motoring event that takes show visitors beyond cars. After all, many of us also like to go boating, enjoy off-roading with our ATVs or taking in some other motorized sport. We may also be a fan of King BMX Bikers and the dazzling acrobatics that they perform.
At the Charlotte AutoFair, King BMX Stunt Show riders will be on hand, performing three times each day on Friday and again on Saturday, using ramps that will surround a NASCAR Sprint Cup Series car. Show times on both days are at noon, 2 p.m. and 4 p.m., bringing high-flying aerial stunts to fans.
Buy a Classic Car
One of the highlights of every Charlotte AutoFair are its car auctions. Denver, NC-based Dealer Auctions Inc.oversees the auction, featuring collector cars including numerous American classics. Held on the speedway's concourse, you can bid on cars from 10 a.m. to 7 p.m on Saturday, Sept. 21.
This year's auction has several models of note including a 1966 Corvette Stingray, a 1971 Dodge Charger RT and a 1940 Ford Sedan Deluxe. A 1981 DeLorean with a Ferrari Red finish and a black interior will also be up for auction.
Charlotte AutoFair Prices
The Charlotte AutoFair is a family-friendly event with pricing set accordingly. Tickets are priced at $10 with children aged 13 and under admitted for free. A three-day pass will run you $30.
If you think that Sunday is simply a pack up and leave day, you would miss out on a secret that many fair goers know full well: vendors typically slash prices on car parts and classic cars, preferring to unload what they have instead of carting these items back home. Prepare to haggle to seal what could turn out to be an unforgettable deal.
---
See Also — Highlights of the Fall 2013 Charlotte AutoFair
Charlotte AutoFair photos courtesy of the Charlotte Motor Speedway.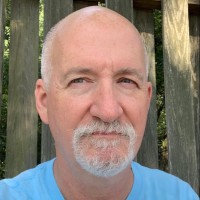 Latest posts by Matthew Keegan
(see all)