The eastern half of the nation has had quite a winter, with record cold, significant snows and paralyzing ice storms extending deep into the south. Despite the difficult conditions, consumers visited US showrooms in strong numbers, helping to propel February 2015 auto sales in a positive direction.
Neither treacherous winter conditions, nor rising fuel prices kept consumers from US auto dealer showrooms in February. However, earlier rosy sales projections did not pan out quite the way analysts had hoped as manufacturer sales were tempered almost across the board. Notwithstanding the projections, Toyota Motor Sales notched a 13.3 percent increase in the month on the strength of robust light truck and Lexus sales.
The Detroit Three
Meanwhile, the Ford Motor Company posted a 2 percent decline for the month, even as demand for the F-150 pickup truck, the new Transit van and the Ford Mustang remained strong. Sales for its car lines and utilities were spotty, contributing to the brand's decline. Lincoln sales tumbled by 7.5 percent, nearly erasing January's gains.
General Motors enjoyed brisk truck sales with deliveries increasing by 36 percent year over year. GM sales rose by 4.2 percent based on strong demand for GMC products and positive action for Chevrolet. Buick and Cadillac, however, experienced losses with the latter falling by 12.6 percent for the month.
It is now 59 consecutive months whereby Fiat Chrysler (FCA) has been experiencing year-over-year sales gains. February's rise narrowed to 6 percent with the Jeep brand up by 21 percent and the Chrysler brand up by 13 percent. The Ram brand climbed by 12 percent, but both the Fiat and Dodge brands saw sales pull back.
"In spite of snow and bitter cold that slowed auto sales in many regions of the country, FCA US still turned in a 6 percent sales increase and extended our year-over-year sales streak to 59-consecutive months," said Reid Bigland, Head of U.S. Sales. "Even with tougher year-over-year sales comparisons in 2015, our vehicle lineup continues to produce record sales results."
The Japan Top Three
Toyota Motor Sales enjoyed a double-digit increase as Camry, Corolla and RAV4 continued to pace the Toyota brand. Scion sub-brand sales, however fell by 14.7 percent as total Toyota brand sales increased by 7.9 percent for the month. The Lexus marque enjoyed robust demand for its RX crossover, GS sedan and for its all-new compact NX crossover model.
American Honda said that its sales rose by 5 percent in February on the strength of a 4.1 percent increase for the Honda brand and a 12.5 percent increase for the Acura emblem. Strong demand for the subcompact Fit, the usual strong interest in the compact CR-V crossover and robust truck sales paced the Honda brand. Acura benefited from a strong interest in its RDX and MDX utility vehicles.
The Nissan Group reported a 2.7 percent sales expansion for February on the strength of hearty interest in its Infiniti marque. Indeed, Infiniti car sales were especially vigorous, rising by 25.1 percent, including a 77.2 percent increase for the Q40. Nissan brand sales rose by 1.1 percent, due largely to a 24.4 percent increase in Nissan Sentra sales for the month.
Hyundai and Kia Report
Hyundai Motor America has had its share of struggles lately, trailing the gains enjoyed by the market leaders and losing market share. However, last month the Korean automaker had its best month ever etas sales rose by 7 percent. The Sonata sedan, Santa Fe crossover and Genesis luxury sedan were key contributors for the month.
"Even the treacherous weather across the country couldn't keep shoppers away from dealerships in February," said Bob Pradzinski, vice president, national sales for Hyundai. "With consumer spending and confidence continuing to grow at the fastest pace in years, customers bought Hyundais in record numbers, giving us the best February in our history."
Kia reported sales of 44,030 units last month, up 6.8 percent over last Feb. The Kia Optima (midsize sedan), Soul (utility vehicle) and Sorento (crossover) continue to pace the market. Sales for its Sedona minivan gained fivefold for the month.
Volkswagen and Subaru Report
Volkswagen brand sales fell for the month, continuing a trend that has dogged this German manufacturer for the past few years. Feb. sales fell by nearly 5.2 percent. However, the subcompact Golf line continues to show much promise as sales surged by 141 percent for the month. The new Golf R was a big contributor as well as the Golf EV.
Subaru continued with its stampede, enjoying brisk sales on 41,358 vehicles sold or up 18.5 percent. All models except the BRZ saw an increase for the month. The Legacy midsize sedan realized an increase of 68 percent for the month and Outback sales were up by nearly 30 percent.
The Luxury Market Remains Strong
Continued strong interest in the luxury brands helped fuel sales for Audi, BMW, Mercedes-Benz and Porsche. Audi sales rose for the 50th consecutive month, increasing by 5.3 percent based largely on sales of its new A3 sedan. The BMW marque's sales rose by 14.5 percent as interest in its X5 crossover and 2 and 4 Series lines propelled sales. Mercedes-Benz reported its best Feb. ever as sales rose by 4.5 percent. Potent interest in its CLA- and C-Class models helped Mercedes. Porsche sales edged lower by 0.9 percent for the month.
Elsewhere, Mazda sales rose by 5.4 percent, Volvo sales increased by 0.5 percent, and Jaguar Land Rover sales increased by 13.8 percent. Mitsubishi sales rose by 26 percent for the highest gain by any manufacturer for the month.
February 2015 Sales: Up 5.3 Percent
To sum up, US sales roses by 5.3 percent in a month beset by bad weather. Motor Intelligence (Autodata Corp.) reported 1,257,619 models sold; year-to-date sales are up 9.2 percent.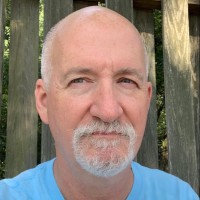 Latest posts by Matthew Keegan
(see all)