BrightDrop, which is GM's commercial EV arm, delivered the first five of its EV600 vehicles to FedEx this month. The initial delivery kicks off an order totaling 500 electric Light Commercial Vehicles (eLCVs) contracted by the delivery company.
The all-electric, zero-emissions vehicles represent an important component in FedEx's quest to become a fully carbon-neutral company by 2040.
"The delivery of the first BrightDrop EV600s is a historic moment, born out of a spirit of collaboration between two leading American companies," said Mitch Jackson, chief sustainability officer, FedEx. "At FedEx, transforming our pickup and delivery fleet to electric vehicles is integral to achieving our ambitious sustainability goals announced earlier this year. This collaborative effort shows how businesses can take action to help usher in a lower-emissions future for all."
GM Ultium Architecture
The BrightDrop initiative, launched earlier this year, also represents the fastest turnaround in vehicle concept to market in GM's history. Helping matters significantly is the Ultium battery platform underpinning the EV600.
That highly configurable and modular platform can and will support a variety of models, including the just-released GMC Hummer EV, the upcoming Cadillac Lyriq utility vehicle, and an electric version of the Chevrolet Silverado pickup truck.
As for the EV600, this model is designed for deliveries and boasts an estimated range of up to 250 miles on a full charge. It is also custom-designed for the transport of goods and services. Notably, the EV600 supplies more than 600 cubic feet of payload space.
FedEx Deliveries
The EV600 fivesome was delivered to the FedEx Express complex in Inglewood, California. That's where they will be kept and operated. For its part, FedEx is building a charging infrastructure throughout its network of facilities.
This effort builds on the 500 charging stations the business has in place throughout the Golden State. FedEx is also vigorously cooperating with energy companies to help assess and establish the necessary capacity for electrical grids to sustain its charging framework.
"With a longstanding mission to connect the world responsibly and resourcefully, FedEx is investing in transformative solutions fueled by innovation," said Jackson. "That's why we're eager to roll up our sleeves and get to work alongside the BrightDrop team, as well as other stakeholders in the private and public sector."
FedEx Electrification Initiative
Electrification is nothing new for FedEx. Indeed, the company began using hybrid vehicles for pickup and delivery in 2003, a first for a delivery company. FedEx also experimented with a full-electric vehicle in 1994, an acid battery-powered vehicle in California.
The company is a pioneer in advancing enhanced fuel economy standards and policies to strengthen the commercial deployment of alternative-fuel vehicles. To that end, FedEx deployed its first fuel-cell electric vehicle (FCEV) in 2018 in Menands, New York, just north of Albany.
FedEx also had an arrangement with Chanje, a Chinese startup with a California presence for FCEVs, but that agreement never transpired.
Merchants Fleet and Verizon Communications
As for BrightDrop, the company has a vibrant future as orders for its EV models come in. Following the FedEx order in January, the company secured an order from Merchants Fleet for 12,600 EV600s in February (expanded to 18,000 in November). BrightDrop will begin satisfying those orders in early 2023.
In September, BrightDrop announced plans for its second model, the medium-sized EV410. With that revelation, the company said that Verizon Communications would be its first customer. BrightDrop will begin delivering the first of an undetermined number of its new model to Verizon sometime in 2023.
Canadian Production Plans
Lastly, beginning in late 2022, BrightDrop production moves to GM's CAMI Assembly plant in Ingersoll, Ontario. Currently producing the Chevrolet Equinox, CAMI will become Canada's first large-scale commercial electric vehicle facility once BrightDrop steps in.
---
Photos copyright GM Corp.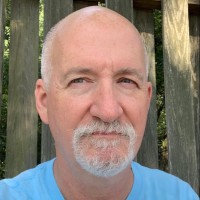 Latest posts by Matthew Keegan
(see all)