Only a few cars could ever claim to be as quintessentially Italian in their essence as the Fiat 500 is. But if the exploits of this model across Italy's borders are recent history, its tradition in its sun-kissed homeland goes back a long way and springs up in subtle ways even in its most recent reincarnation.
And no worries if you don't know much about tradition: we have gone under Fiat 500's skin to reveal the 5 key Italian facts behind the city car that sold 100,000 units in the UK over the last five years and still enjoys an enduring success on the main online sales websites such as eBay Annunci.
success because of Italy's pre- and post-World War II struggles. Rivaling the German New Beetle, this was also a rather expensive car which was worth 20 times the wage of an Italian factory worker of the time. But, FIAT hit back in style after the war and in 1957 introduced "Nuova 500", simply called 500. To the whole of Italy, this became the one and only 500, much more affordable than its predecessor and worth 13 salaries of a factory worker. The 500 grew up to be a symbol of the country's economic boom of the 1950s and 1960s its stylish, unmistakable silhouette and its 3 meters of length which only made room for 2 passengers turned it immediately into an icon: the 1.5 million units sold between 1966 and 1971 are there to show it.
2) A Bold Car Consider it a little detail, but no other Italian city car has been able to build upon such legacy and carry the banner of its country abroad: with two flag stripes running across its sides as one of the available customizations, the 500 is Italian through and through definitely not a shy car.
3) A Fashionable Car Could you actually separate Italians from style? You probably wouldn't bother trying. And you can't take away the style from the 500 either: topping the most fashionable cars of the last few years is the 500 Gucci, a unique collaboration between the Turin manufacturer and Gucci Creative Director, Frida Giannini. Combining red and Gucci's trademark green stripes on the sides, with ivory and black interiors and Gucci logos on the alloys, the luxury feel of this car is simply magnificent.
4) A Migrant Car Millions of Italians migrated to the USA at the beginning of the 20th century. A new ad for the American market portrays FIAT 500 as a migrant car, one that is now gearing up for success across the Pond. Once again, the 500 is a symbol of Italian legacy as well as change: in 2010 it became the first Italian car to sell more units abroad (54 percent of the total) than at home. This is quite impressive for a 55-year-old model!
5) and it Makes Coffee! Italian coffee tastes great, is perfect for a break and helps you stay awake…so why not install an espresso machine is an Italian car? This comes as an option available in the new 500L, one only few Italians could ever do without. Supplied by Lavazza, another local institution, the built-in coffee machine will make getting from points A to B a much tastier task.
Italy's Finest
So, there you have it: the Fiat 500 is Italy's most popular motorized export, delivering value, good looks and a fun to drive experience like no other car from this sun-kissed southern European nation.
---
See Also — Fiat 500X Marks the Spot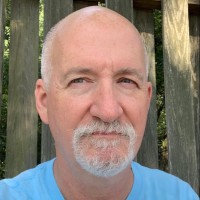 Latest posts by Matthew Keegan
(see all)