Refreshed Charger and Challenger models may lift brand sales.
As of April 2014, Fiat Chrysler Automobiles (FCA) has officially added Alfa Romeo to its US product line, quietly debuting the sensuous 4C at the New York International Auto Show.
Besides Alfa, the Italian-American automaker also sells Fiat, Chrysler, Dodge, Ram, Jeep, and SRT brand vehicles. Add in its Mopar automotive parts division and you have eight brands to balance for one of the largest car portfolios outside of the Volkswagen Group.
FCA also owns Ferrari and Maserati, brands that are marketed and sold separately in the US. Only Lancia and Ducato do not have a presence stateside and neither seem likely to be established here. With so many brands it seems possible that one or more makes might get cut with Dodge mentioned as a likely candidate by Ward's Auto in a story it ran in June 2013.
Since the Ward's article was published, other industry analysts and casual observers have shared their own thoughts about the future of Dodge. Not to be left out, the following are my reasons why I expect Dodge not only to survive, but thrive. Input from other industry experts was sought as well.
Refreshed Dodge Challenger and Dodge Charger
Tim Kuniskis is the CEO of the Dodge brand, and as such has a stake in the success of the brand. This brand's large cars are its Challenger coupe and Charger sedan, models that share the same platform and have been extensively reworked for 2015. Kuniskis had previously identified the pair as Dodge's heart and soul models.
Since the current generation for both models went on sale five years ago, Dodge has sold more than 1 million vehicles combined, enjoying year-over-year sales increases since then. With FCA strengthening the brand's heart and soul that's reason alone to preserve Dodge.
Good-Bye, Dodge Avenger
In 2013 Dodge sold 93,842 units of is Avenger midsize sedan. Though those numbers pale in comparison to what Toyota, Honda, Nissan and Ford push with their respective models, it still represents a significant number of car shoppers. Those shoppers, however, won't find an Avenger in Dodge showrooms after 2015 as the automaker is discontinuing the model even as it replaces the similar Chrysler 200.
Dodge hopes to recover some of its Avenger cancellation by switching people to the Dodge Dart, a compact model that has been a major disappointment for the company. FCA also expects some Avenger shoppers to move over to the 200 as the automaker seeks to reduce brand overlap. The Avenger cancellation and Dart sales slump have fueled rumors of Dodge's demise, but with its heart and soul models in place, the automaker may simply be looking to narrow Dodge's focus even as sales take a hit.
Making it With Crossovers
Where the Charger and Challenger represent the center of the brand, its crossover Dodge Durango and Dodge Journey models may be its bread and butter. The Durango is based on a stretched wheelbase version of the platform that underpins the Jeep Grand Cherokee. Though the Durango's 60,727 units sold in 2013 come in far below the Jeep's 174,275 units, Durango sales rose by 43 percent in 2013 and are up 19 percent through March 2014 where price tags approaching $40,000 a piece are common.
The Dodge Journey came to the brand in 2009 and has been a good seller. This midsize crossover has been given an extended lease on life as an all-new model is set to roll out for 2016, one year later than originally planned. That vehicle will be built on the same platform underpinning the Jeep Cherokee, itself exceeding sales expectations. While FCA will most certainly distinguish the Jeep and Dodge models, the next generation Journey could itself attract a new group of customers.
A Minivan or Not
Rumors continue to swirl about Chrysler's two minivans: the Chrysler Town & Country and the Dodge Grand Caravan. CEO Sergio Marchionne made it known several years back that only one of the two models would survive with the other likely to be remade as a crossover. With the Durango firmly in place it seems likely that Dodge will get the minivan and Chrysler the crossover.
The current Grand Caravan will stay in production through 2017, extending its life cycle by two years according to Automotive News. That will give the automaker time to develop the hybrid system that has reportedly been considered for this model. A diesel-powered model also seems likely.
Beyond the Essentials
Might Dodge survive with just five models, namely the Challenger, Charger, Journey, Durango and Dart? Certainly, especially if the other brands pick up the slack.
Dodge's rumored demise has been talked about since Chrysler separated its Ram trucks from Dodge and later reassigned Viper to SRT. That the Dart is selling poorly has been no comfort to brand loyalists either, a model outclassed in a very competitive segment.
Dodge sales rose in 2013 by 14 percent yet are down 9 percent through March 2014, largely due to declining Avenger and Dart interest. In resolving its Dart problems, Dodge may narrow its sales losses, but not entirely. Even then, the brand should have enough healthy models to press on as Fiat Chrysler seeks to bolster the rest of its portfolio.
The Experts Weigh In
Though the rumors about Dodge's pending demise have received some traction over the past year, a number of experts are now saying otherwise.
Jason Lancaster, editor of AccurateAutoAdvice.com, believes that Dodge should focus on performance, taking a similar approach that has worked with with BMW and Porsche. Said Lancaster, "They should offer upgraded versions of cars in the Chrysler-Fiat family, with catchy names, flashy styling, and excellent stats." With these changes Lancaster believes that "Dodge could become a symbol for modern American muscle."
Ryan Freeze, a leader of change at Ajunt, a cloud-based agency platform, believes Dodge will survive but faults the brand for not offering a convertible and for currently presenting a line up that resembles a "Hertz commercial." Freeze gives high marks to Ford for its reworked Mustang, but criticizes the Dart for "…too much body and [for not having] the same road feel as many competitors." Like Lancaster, Freeze pointed to BMW as a brand for Dodge to aspire to.
We also heard from Justin Cupler, Chief Editor for TopSpeed.com, who was NOT at a loss for words. Said Cupler, "The entire Chrysler group, along with Maserati, is supporting FIAT Chrysler Automobiles NV and the FIAT brand. FCA NV would be insane to pull focus from Dodge at this point, as the muscle car realm is likely to explode in the next two years. The Mustang and Camaro are both selling pretty well, particularly the Mustang (up 19 percent YTD), and the Charger/Challenger siblings should see a boost from their respective refreshes. The Avenger and Dart are both huge losers, and the Avenger is already slated for the axe in 2016, with a RWD, midsize sedan rumored to take its place. This leaves the oddball that is the Dart, which needs a refresh to bring it more in line with the rest of the brand. If anything, FIAT S.p.A. needs to inject more into Dodge to cut the fat (Avenger), rework the slow sellers (Challenger and Dart) and introduce a midsize RWD sedan to replace the Avenger."
So, there you have it. Dodge will likely be around for the long haul, but clearly an improvement in the way that this now 100-year-old brand approaches the market is required.
Photos courtesy of Fiat Chrysler Automobiles, NV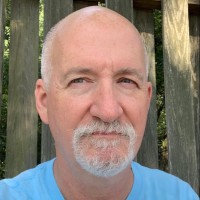 Latest posts by Matthew Keegan
(see all)