Product delays will keep several Jeep, Ram, Dodge and Chrysler products from reaching showrooms when originally planned. FCA is pouring its resources into Alfa Romeo, a gambit that might backfire.
Fiat Chrysler Automobiles (FCA) has been in the news a lot lately, mainly due to chief executive Sergio Marchionne's efforts to find his company a partner. The company itself is a new union of European and North American enterprises, but Marchionne insists that FCA could cut its costs by partnering with another automaker.
For FCA, the automaker is battling two problems: its debt levels are high and profit margins are low, twin threats to a company's vitality when the economy is good as well as to its viability when the economy takes a downturn. Perhaps seeing that the next downturn is looming, Marchionne has been redoubling his partnership efforts.
Alfa Romeo Guilia
Marchionne is also gambling that Alfa Romeo will make huge inroads as new products come to the market. Last week, Alfa showed the world its midsize Giulia, a luxury sedan that FCA says will lead an eight-car onslaught in a bid to elevate this once moribund marque.
The new model has the looks to be a winner, but executing a flawless introduction is key. Moreover, competitors such as BMW, Jaguar, Cadillac, Lexus, Mercedes-Benz, Lincoln, Infiniti, Audi, and Acura are not about to cede marketshare to Alfa Romeo without putting up a fight.
Pouring billions into propping up Alfa Romeo means that FCA's other brands will have to make do with less. Or at least wait a bit longer for new products to arrive.
Jeep and Ram Product Postponements
Just last week Automotive News reported that the planned redesign of the Jeep Grand Cherokee for 2017 will be put off until late 2018 or even later. And it isn't the first product delay noted.
Because of the Grand Cherokee push back, the upcoming Grand Wagoneer flagship will be delayed as well. The new, full size model would essentially complete the product line, giving the brand strong models from top to bottom.
In early June, Reuters reported that FCA's big profit model, the Ram 1500, would be delayed by several months, missing its mid-2017 debut. Instead, November 2017 has been targeted as a more likely introduction date.
The Jeep Wrangler, initially planned for an early 2017 release, isn't expected to arrive until July 2017. Two issues may factor in the Wrangler's delay:
1), a decision to reverse course and stay with a body-on-frame model instead of the earlier proposed unibody design and,
2), FCA hasn't announced where it will be built. The Wrangler has long been produced in Toledo, Ohio, but production can be moved elsewhere. Likely, it will be part of the UAW's negotiating strategy when contract talks are held this September.
Additional Product Delays
Delays for higher profit line models follows the postponement of production revamps for several lower cost models, including the compact Dodge Dart sedan and the Dodge Journey crossover. Instead of new models arriving in mid-2016, both vehicles will likely get refreshed and wait an additional three years for revised models.
Other vehicles that may see delays include the Chrysler 300 and Dodge Charger sedans as well as the Dodge Challenger coupe. And the singular replacement model for the Jeep Compass and Patriot due out early next year will be delayed by at least six months.
Saving Money: At What Risk?
The product delays will allow FCA to put off some of its expenditures to later dates, possibly in a bid to see if Alfa Romeo takes off. A promising Alfa Romeo brand could make FCA a more desirable partner, but it comes as a huge gamble, especially if the product delays send customers shopping for newer designs elsewhere.
Meanwhile, FCA's bid for GM remains in play. Earlier this month the two companies hired financial advisers to assist them. Furthermore, hedge fund Greenlight Capital snapped up more than 9 million shares of GM stock in the first quarter of 2015.
Lastly, John Elkann is chairman of FCA and oversees the Exor fund in Italy. He is the grandson of Gianni Agnelli and has been advising the family on how best to take on GM. His skill as an investment banker included a hostile takeover of a reinsurance company, PartnerRe. USA Today says that Elkhann "has no qualms about becoming an activist investor."
See Also — Fiat Chrysler Automobiles: No Takers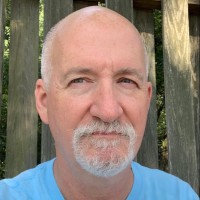 Latest posts by Matthew Keegan
(see all)