A blockbuster merger of automotive manufacturers may produce the world's largest automaker, especially if two outside automakers are also brought in. Fiat Chrysler, itself the result of a 2014 merger between European and North American manufacturers may soon tie in with Renault, the French automaker.
Renault is currently reviewing an offer from Fiat Chrysler to merge the two companies with each taking a 50 percent stake in the other. FCA produced 4.8 million vehicles last year to Renault's 3.9 million, for a combined 8.7 million units. However, Renault is worth 10 percent more than FCA, which means the latter will supply more cash to even the transaction. Renault is worth more in part because of its investment in an alliance with Nissan and Mitsubishi.
Marchionne, the Capital Junkie
A Fiat Chrysler merger with another automaker is something the late Sergio Marchionne insisted must happen to ensure FCA's long-term survival. The former CEO and Chairman of FCA died unexpectedly last year, never seeing his dream fulfilled. However, it was Marchionne who outlined in his seminal 2015 report, "Confessions of a Capital Junkie," industry consolidation.
---
See Also — Deal Undone: Fiat Chrysler Renault Merger
---
Specifically, Marchionne explained that consolidation is the key to remedying the destruction of capital. In particular, he noted that both regulatory- and consumer-driven improvements such as tighter emissions controls, new powertrains, safety upgrades, infotainment services, and the push to autonomous drive, are expenses difficult for manufacturers to bear, especially those with a lower sales threshold. Further, Marchionne indicated manufacturers would need to sell at least 6 million vehicles annually to remain profitable, something they could accomplish through either a merger, acquisition or by means of a partnership, such as an alliance.
With a combined 8.7 million annual units (assuming the combined entity could maintain its momentum), Fiat Chrysler Renault would easily pass Marchionne's threshold. However, it'll take years for real cost savings to kick in as the new entity gradually merges platforms, shares powertrains, and utilizes technologies across the affected brands.
---
---
FCA and Renault Brands
For FCA, the automaker brings with it several brands, including Jeep, Ram, Chrysler, and Dodge, serving North America primarily. Fiat, Alfa Romeo, and Maserati are especially strong in Europe. As for Ferrari, the Italian sports car brand is now a separate entity and would not be included in the deal.
As for the French automaker, it brings the Renault, Dacia, and Lada brands to the merger. It also owns the Alpine sports car marque and has an 80-percent stake in Renault Samsung Motors, a Korean manufacturer.
By default, Nissan and Mitsubishi are also included as Renault has a stake in Nissan, which has a stake in Mitsubishi. However, much friction exists between Renault and Nissan over the firing and legal detention of Carlos Ghosn, who was the CEO of all three firms. Renault had been pushing for a full-blown merger with Nissan, but the Japanese automaker has fiercely resisted that move. With FCA onboard, Nissan's stake in the new entity will be diluted, which might impact the alliance.
So Much Potential
An FCA-Renault merger brings with it much promise, but also many risks. Although FCA is successful, the previous DaimlerChrysler model was not. The new entity faces challenges, including bringing different cultures together. Further, France and Italy have vested interests in the industry, with France holding a stake in Renault. In any case, it appears the French government favors the merger.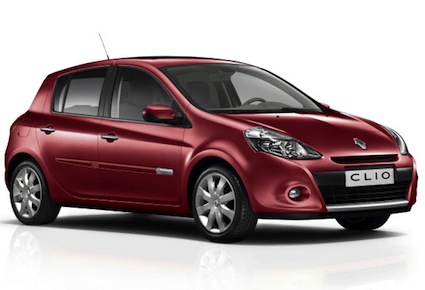 FCA's strongest brand is Jeep, which it is quickly transforming from a regional player to an international powerhouse. Indeed, the automaker will likely press forward with a plan to build a new manufacturing plant in Detroit to produce the Jeep Wagoneer and Grand Wagoneer, upscale models designed to take on Land Rover (Discovery and Range Rover series). Jeep's growth is phenomenal and doesn't appear ready to slow any time soon.
The Ram brand brings big profits to FCA with the large pickup truck adding a half-million sales annually. The new entity may find fresh markets for Ram, including perhaps Russia where Lada rules.
As for the Dodge and Chrysler brands, the survival of these two marques may depend largely on just how far the merged company plans to extend its reach. Both have had a place in the American automotive landscape, with a limited reach beyond. And both have lost several models over the past few years as FCA emphasizes utility vehicles and trucks over cars.
---
See Also — Fiat Chrysler Automobiles: No Takers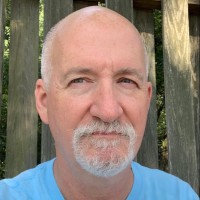 Latest posts by Matthew Keegan
(see all)