It was an opportunity too good to pass up. Fly in to Atlanta, get whisked away to a luxuriant resort some 75 minutes north of the city, and then take in a ride and drive event for the third generation Toyota Tundra. Also making an appearance was the Toyota 4Runner, itself refreshed for the 2014 model year. My Tundra first drive impressions, however, will be published next week. In the meantime, we will explore the last of a dying breed: a true-blue SUV, one that offers plenty of off-road fun while managing to maintain its on-road practicality.
2014 Toyota 4Runner
The Toyota 4Runner arrived on the market in 1984, just as Americas lovefest for all things SUV began to take hold. Earlier models resembled a Toyota Tacoma with an SUV shell, but with each successive generation the 4Runner has become more refined and distinctive, providing both a lower cost and a worthy alternative to the beefy lets go on a Safari Toyota Land Rover.
Introduced in 2010, the current generation Toyota 4Runner receives a mid-cycle product refresh for 2014. That means all the goodness of this model is retained, especially the body-on-frame construction that its competitors have since abandoned. Indeed, the 4Runner along with its platform mate, the Toyota FJ Cruiser, continue to stay the SUV course, eschewing the car-based platforms now embraced by the Ford Explorer, Dodge Durango and Nissan Pathfinder. Sure, the Jeep Grand Cherokee itself a crossover can claim to be trail-rated, but it is doubtful that it can endure the same degree of punishment the 4Runner can handle when pushed to its off-road limits.
The changes for the 2014 model preserves the 4Runners overall demeanor, but also enhances a look that is tougher than any previously seen over its 30 model year lifespan. Most noticeably the front fascia gets a macho grille, with flared smoked headlamps to amplify its handsome looks. Both the standard SR5 and upgraded Trail editions include a color-keyed grille insert and front bumper flanked by fog lamps set within distinctive inlays that travel from the headlamps to the front bumper.
The Trail edition adds a hood scoop as well as silver painted front and rear bumper accents. The top-of-the-line Limited adds chrome embellishments across the front bumper, on the side molding, the roof rack and the rear bumper. The Limited also receives an upgrade from the standard halogen headlamps to projector beam lights. The entire model range now features LED lamps front and back. You get 20-inch alloy wheels with the Limited and 17-inch alloy wheels elsewhere, encased within specially designed Michelin tires.
Inside, both the SR5 and Trail editions benefit from the greater use of soft touch materials on the door trim, a leather-wrapped steering wheel, and a leather shifter knob. The SR5 receives an Optitron instrument panel and now has an eco-driving feature to measure fuel consumption on the go. The 4Runner Trail brings in an overhead console with off-road control switches.
Changes in the design pattern for the front seat provides expanded leg room for second row passengers. The second row seat with its 40/20/40 split layout now includes a reclining feature, enabling passengers to rest at a 16 degree pitch, if desired. Both the SR5 and Trail offer two-place, third-row seating what Toyota expects will appeal to families. But, be forewarned here: there is no room behind the third row seat for storage, although that seat like the second row seat folds down to provide additional storage room. You can always opt for the roof rack if you need to carry a full passenger contingent or you could attach your trailer to the included hitch and store your stuff in there.
Off the Road
The first major test of the 4Runners off-road prowess had us taking it on a circuitous route, one where we ascended and descended hills with nary a paved surface to grip. Sure, there were outlines showing us where others had previously traveled, but there were also enough places where ruts dominated, gravel covering was in scarce supply and fields of grass were just waiting to be trampled.
My partner in each off- and on-road adventure was Phillippe Daix of TopSpeed.com whom, it seems, was bent on living up to his websites name with or without firm terrain present. When Daix was at the helm I learned that going airborne in an SUV provides its own sense of surreal flight — however brief that voyage was. I also learned that the 4Runners seats provide generous cushioning and ample bolstering to keep us in place.
And the 2014 Toyota 4Runner rose to the occasion, with hill ascent, hill descent and ABS assisting. It was the worst punishment I ever visited upon a vehicle and through it all we stayed on course and managed to avoid scratching the finish. Where the Tundra bottomed out just once, the 4Runner skipped, trampled and swept its way through the course, turning on command and stopping when it was most critically required. No bent frame to show for it; I wonder how many crossover SUVs could endure such a punishment?
Toyota Refreshes its True Body SUV
View manufacturer details and pricing

On the Road
If an off-road vehicle can perform well, there must be some sort of deficiency when it is on a smooth surface, right? Well, no. At least not in the case of the Toyota 4Runner.
Finish your Saturday fun, wash off your 4Runner and you Atlantans can take your wife out to Empire State South for dinner. She will think that you are transporting her in luxury and you will likely agree. The Trail edition is, of course, best suited for off-loading, but it is no slouch in the on-road department either. And I will go one step further: its 4.0-liter V-6 engine is well-suited for this SUV, offering the kick you need when you want it. Indeed, switch the five-speed tranny to sport mode and you will enjoy the full benefit of its 270 horses and 278 foot-pounds of torque.
Steering is confident with no compensation needed to keep the Toyota 4Runner going on a straight line. Given that separate test vehicles were used for on- and off-road driving, it is difficult to say if the punishment we gave our trail-tested 4Runner would have resulted in at least a call for a front wheel alignment.
Toyota 4Runner Impressions
Toyota offers seven utility vehicle models including three crossovers (RAV4, Venza and Highlander) and four body-on-frame SUVs (FJ Cruiser, 4Runner, Sequoia and Land Cruiser). It has no intention of abandoning the market even as most customers are shopping for crossovers. And that means you have a lot of choices to consider. In the case of the 4Runner you will likely compare it with the Highlander. These models are of similar dimension, but the CUV vs. SUV differences mean that the only serious consideration for off-road enthusiasts is the 4Runner, a refreshed model that pegs the butch-o-meter and maintains its SUV heritage.
2014 Toyota 4Runner
Sticker price from $31,490
Seats 5 to 7 occupants
4.0-liter 24-valve V-6 engine
270 horsepower @ 5,600 rpm
278 foot-pounds of torque @ 4,400 rpm
3.70 inches bore by 3.74 inches stroke
Engine compression ratio: 10.4-to-1
5-speed automatic transmission with sport mode
Standard 42; available part-time and full-time 4WD systems
Available Torsen® limited-slip center differential with locking feature
Coil-spring independent double-wishbone front suspension w/ stabilizer bar
Coil-spring 4-link w/ lateral rod rear suspension w/ stabilizer bar
Wheelbase: 109.8 inches
Length: 190.2 to 193.1 inches
Width: 75.8 inches
Height: 70.1 inches
Passenger volume: 97.3 cubic feet (two rows); 128.0 cubic feet (three rows)
Storage volume: 46.3 to 47.2 cubic feet
Towing Capacity: 4,700 pounds (SAE rated)
EPA: 17 mpg city, 22/23 mpg hwy.
Fuel Tank: 23.0 gallons
Curb Weight: From 4,400 to 4,805 pounds
Vehicle Assembly: Japan
See Also — Quick Look: 2015 Toyota 4Runner TRD Pro 4×4
Toyota 4Runner photos copyright Auto Trends Magazine.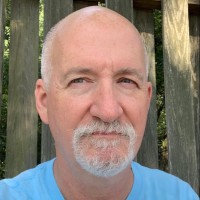 Latest posts by Matthew Keegan
(see all)